Facts About Florida Automotive Accidents
Florida Highway Safety and Motor Vehicles (FHSMV) publishes its "Traffic Crash Facts" report annually. The 2017 "Traffic Crash Facts" report shares the following general statistics regarding Florida automotive accidents:
402,385 crashes occurred statewide in 2017
Florida averaged 1,098 crashes per day
The number of Florida car crashes in 2017 represented an increase of 1.67 percent from 2016
3,116 people died as the result of their 2017 crash-related injuries in Florida
Florida car crashes caused 254,310 injuries
The following are 10 important facts about Florida automotive accidents. If you were in an accident, talk to a Fort Lauderdale car accident lawyer at the Law Offices of Wolf & Pravato. Call 954-633-8270. For more legal help contact our Fort Lauderdale Personal Injury Lawyer.
Filing a Car Accident Report in Florida
A Florida Traffic Crash Report is required within 10 days of a car accident if the accident:
Causes death or personal injury
Requires that a car be removed by a wrecker
Involves a hit and run
Involves a commercial motor vehicle
Minimum Auto Insurance Requirements
Florida requires all drivers to carry at least $10,000 in personal injury protection benefits. PIP covers the policyholder's medical bills and a portion of lost wages up to the coverage limits.
Further, drivers in Florida must carry property damage liability coverage of $10,000. Many choose to carry bodily injury liability and uninsured motorist coverage as well. Collision and comprehensive coverage are other optional types of auto insurance in Florida that many people carry on their policy.
Requirements to File a Car Accident Lawsuit
Per Florida law, to qualify to file a lawsuit for pain and suffering, accident victims must demonstrate that they suffered injuries that meet specific criteria. The injuries must cause:
Significant and permanent loss of an important bodily function;
Permanent injury within a reasonable degree of medical probability, other than scarring or disfigurement;
Significant and permanent scarring or disfigurement; or Death.
Hit and Run Accidents Represent a Major Problem in Florida
In the state of Florida, motorists involved in an automobile accident must, by law, stay at the scene of the accident and call for help. Failure to comply with this law qualifies as a hit and run. The penalties range from 60 days in prison and a $500 fine up to revocation of their driver's license for at least three years, a mandatory prison sentence of four to 30 years, and a $10,000 fine for fatal hit and run accidents.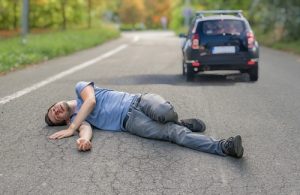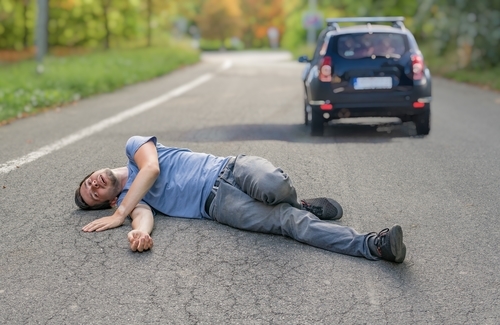 Despite these stiff penalties, a shocking 25 percent of Florida car accidents involve a hit and run, according to FHSMV. If you were the victim of a hit and run, you may be able to file a claim with your uninsured motorist policy to recover compensation for your medical bills, lost wages, pain, and suffering, and more.
Seat Belts Save Lives and Reduce Injuries Among Florida Drivers and Passengers
Data from FHSMV supports the premise that seat belts save lives. In 2017, 41 percent of car crash fatalities struck people who were not wearing seat belts. Fatality and injury rates among drivers not wearing a seat belt were higher than for drivers who were wearing a seat belt at the time of a wreck.
| | | |
| --- | --- | --- |
| | Incapacitating injuries | Fatalities |
| Wearing shoulder and lap belt | 1.5 percent | 0.1 percent |
| No safety restraint | 12.2 percent | 5.7 percent |
Most Accidents Happen Closer to Home
According to the National Highway Traffic Safety Administration (NHTSA), around 52 percent of all accidents nationwide occur within five miles of an individual's home.
Much of this may be due to drivers' familiarity with their neighborhood putting them into "auto-pilot" mode, which may relax their reflexes.
Florida Drivers Are Bad About Texting and Driving 
Distracted driving can take several forms: visual, manual, and cognitive. Because texting involves all three forms of distraction, it is highly dangerous when done behind the wheel.
In 2017, nearly 50,000 crashes in Florida involved distracted driving. Over 3,000 people suffered incapacitating injuries and 214 died in distracted driving accidents.
Teen Drivers Get into a Lot of Automotive Accidents
Young drivers in Florida between the ages of 15 and 20 got into over 63,000 accidents in 2017.
Number of 15- to 17-year-old drivers in crashes: 17,065
Number of 18- to 20-year-old drivers in crashes: 46,851
Number of 15- to 17-year-old driver injuries: 3,773
Number of 18- to 20-year-old driver injuries: 11,945
Failure to See Motorcycles
Motorcycle accidents result in devastating injuries, largely due to several factors, including the lack of an enclosure to protect the motorcyclist and the relatively smaller size and weight of motorcycles compared with other motor vehicles.
In Florida, 9,707 motorcycle crashes occurred in 2017, yielding 515 fatalities and 7,725 injuries, according to FHSMV.
South Florida Counties Have the Highest Number of Accidents in the State
South Florida holds the dubious honor of having its two largest counties – Miami-Dade and Broward – leading the way in a total number of vehicle accidents in 2017, reports FHSMV. Palm Beach County also saw a lot of automobile accidents in 2017.
| | | | |
| --- | --- | --- | --- |
| County | Total Crashes | Total Injuries | Total Fatalities |
| Miami-Dade | 65,986 | 32,389 | 285 |
| Broward | 41,337 | 24,762 | 225 |
| Palm Beach | 27,273 | 15,912 | 162 |
Get Help from an Auto Accident Lawyer If You Were Hurt in a Wreck
If you were injured in a Florida car accident, the legal team at the Law Offices of Wolf & Pravato will work diligently and compassionately to help you recover all the damages you suffered in your accident so you get the compensation you need to pay your bills, get medical treatment, and compensate you for your pain and suffering.
Call our office today for a free case review and to secure help from a Fort Lauderdale car accident lawyer: 954-633-8270.
We also help the victims of a car accident in the following cities: