Dog Bite Lawyer Fort Lauderdale, Florida
The Law Offices of Wolf & Pravato serve Fort Lauderdale and the greater South Florida area. Our Fort Lauderdale dog bite lawyer can help you understand your legal options and take action on your behalf. Call us today at (954) 633-8270 for your free case review and consultation.
What is Fort Lauderdale Dog Bite Law?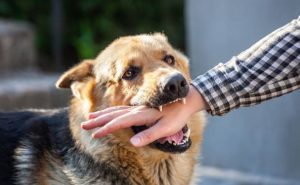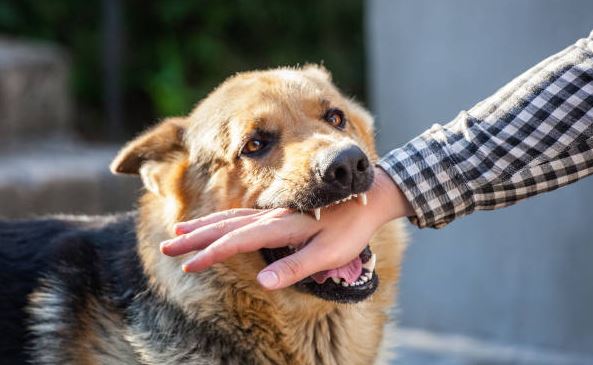 Fort Lauderdale dog bite law is mentioned in Chapter 767.04 of the Florida Statutes. This statute states:"The proprietor of any dog that bites any individual while such individual is on or in an open spot, or legally on or in a private spot, including the property of the proprietor of the canine, is subject for the harms endured by people nibbled, paying little mind to the previous violence of the canine or the proprietors' information on such violence." Florida law (XLV.767.04) allows you to hold a dog owner liable and pursue compensation when an unprovoked dog attacks you and causes injuries. This is true in the vast majority of circumstances, even if the dog does not have a history of threatening behavior. If you suffered injuries, discuss your case today with a dog bite attorney Fort Lauderdale that handles your dog bite case.
Our Dog Bite Attorney Fort Lauderdale Help You in Dog Bite Injuries Case
One reason Florida law is so strict on dog owners after their animal's attack is that dog bite injuries can be severe. They almost always warrant a trip to the local emergency department, urgent care clinic, or the doctor's office. They can cause permanent impairment or scarring, severe bleeding, and even deadly systemic infections.
What Are Some Types of Dog Bite Injuries?
Some possible injuries following an animal attack or dog bite include:
Puncture wounds (as defined by the Mayo Clinic)
Soft tissue injuries and damage
Tendon, ligament, and muscle tears
Permanent scarring
Head, neck, and facial injuries
Amputation of fingers, hands, and feet
Broken bones
If you or a member of your family sustained injuries in a dog bite incident, you should discuss your options with a dog bite lawyer Fort Lauderdale. You can reach the Law Offices of Wolf & Pravato today by calling (954) 633-8270.
What to do When Dog Bites in Fort Lauderdale?
Our Fort Lauderdale dog bite lawyers understand how traumatic suffering injuries in this type of incident can be. Because we treat every client like a member of our family, you can count on us to offer you compassionate support throughout the legal process. Fort Lauderdale personal injury lawyer will collect proof of your incident-related expenses and losses and pursue compensation to cover them.
How to File a Lawsuit for a Dog Bite Injury in Fort Lauderdale?
Dog owners in the state of Florida have a responsibility to ensure that their pets do not harm any person under Florida Statute § 767.04. Understanding the laws surrounding dog bite injuries can help you determine if you have the right to receive compensation for the injuries you sustained after a dog bite. For your fair compensation contact our dog bite attorney Fort Lauderdale.
What to Prove When File a Lawsuit for Dog Bite Injury?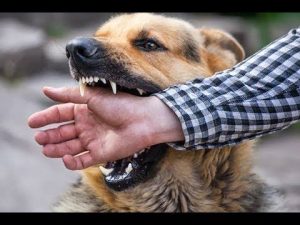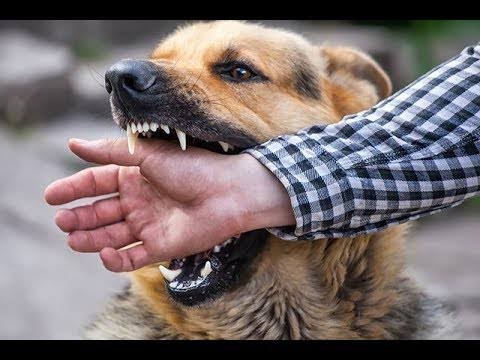 Dog Bite Injury in Fort Lauderdale
The State of Florida allows victims of dog bites to pursue compensation for their injuries under specific statutes. We may be able to handle a dog bite and file a claim against the owner of a dog if the following conditions occur:
The dog bites another person; and
The victim was either in a public location or lawfully in a private location; and
The victim did not provoke the dog in any way before the bite occurred.
A dog bite attorney Fort Lauderdale can study the facts of your case to determine if you are eligible to pursue damages in a dog bite.
Our Dog Bite Lawyer Fort Lauderdale Prove Dog Bite Negligence
If you established the three tenets in the section above, you could have a valid case. You do not need to prove that the dog's owner behaved negligently or allowed their dog to injure you, in most cases.
However, if the owner displayed a "Bad Dog" sign, you must establish that some negligent act caused your injury. Examples include:
Leaving a gate open.
Letting the dog walk around without a leash.
How to Protect Yourself Physically and Financially After a Dog Bite
Dog bites can be life-threatening and can cost thousands of dollars in medical bills, according to the Agency for Healthcare Research and Quality. If you were bitten by a dog and were injured, follow these steps in order to establish a strong case and pursue compensation for your injuries. Take the help of a dog bite attorney Fort Lauderdale in your case.
Make sure to obtain the contact information of the dog owner and of any witnesses that may have seen the dog bite or attack. Obtain the dog owner's name, address, and telephone number, as well as their driver's license and plate number. Any information to find the dog owner in the future may prove helpful.
If you did not call 911 at the scene of the attack, seek medical attention as soon as possible for your own health and safety and to establish that you were, in fact, injured severely by a dog bite.
Continue to monitor the wound and follow your doctor's recommendations.
Discuss your case with a dog bite lawyer.
Following these recommendations does not guarantee the award of compensation, but they may help when building your case. We encourage you to contact a Fort Lauderdale dog bite attorney to help you build your case to pursue damages for your medical bills, lost wages, and pain and suffering.
Dog Bite Attorney Fort Lauderdale Can Handle Your Case
If you were injured due to a dog bite, you may have the right to receive compensation for your injuries. Filing a lawsuit can be legally complex and challenging, and there are certain documents you must provide and deadlines you must meet.
Contact the dog bite attorney Fort Lauderdale at the Law Offices of Wolf & Pravato at (954) 633-8270. We can help you evaluate your case and determine your next steps. Do not wait to reach out to us, as you may have a limited time to pursue legal action under the statute of limitations mandated by Florida Statute § 95.11.
What Include in A Fort Lauderdale Dog Bite Claim?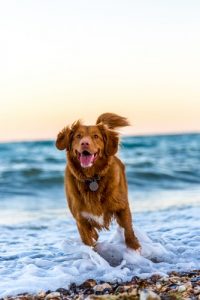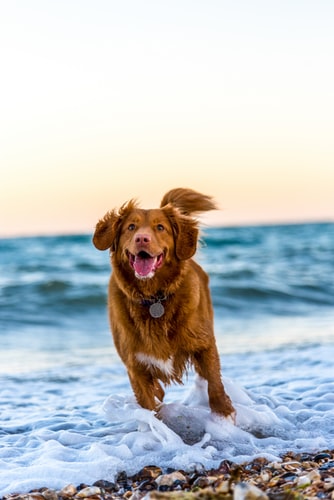 Fort Lauderdale Dog Bite Claim
This might include:
Ambulance transportation
Medical treatment and care
Prescription drugs such as painkillers and antibiotics
Ongoing care and future care costs including plastic surgery
Lost wages and benefits
Diminished earning capacity
Repair or replacement of any damaged property
Out-of-pocket expenses
Pain and suffering
Act Quickly to Hold the Dog Owner Liable In Fort Lauderdale
You have a limited time to hold the dog owner liable under Florida law, so it is important to contact an animal attack lawyer in Fort Lauderdale early in the process. We can only take legal action on your behalf if there is sufficient time to do so. Reach out to our Fort Lauderdale dog bite lawyer today to learn about the deadlines that apply to your case.
Our dog bite attorney Fort Lauderdale can meet with you in your home, in your hospital room, or another local spot that works for you.
Let a Fort Lauderdale Animal Attack Attorney Go to Work on Your Case
Our Fort Lauderdale dog bite lawyer team can help you take legal action against the owner or handler of the dog that attacked you or a family member. Any time you reach out to us, you can expect responsive and prompt communication in return. We are here for our clients throughout the legal process.
When we take on your case, we will:
Explain your rights and legal options
Help you understand the strength of your case
Answer any questions and address your concerns
Investigate the incident and collect evidence to prove your case
Document your related losses and expenses
Once we have the evidence we need to hold the dog's owner liable for your damages, we can attempt to negotiate an out-of-court settlement that recovers the compensation you need and allowing us to avoid litigation. If a fair settlement agreement is not possible, our dog bite attorney in Fort Lauderdale will take your case to trial.
Call (954) 633-8270 to learn more about our services and your options during your complimentary consultation.
Talk to a Dog Bite Attorney Fort Lauderdale to File a Claim
Florida law (VIII.95.11) limits the time you have to file a claim, so do not delay in your quest to seek compensation for your dog bite injuries. At the Law Offices of Wolf & Pravato, our dog bite lawyers in Fort Lauderdale will review your case for free. We will also pursue compensation on your behalf with no out-of-pocket costs to you. You do not pay any attorney's fees to us unless—and until—we recover a payout for you. Call (954) 633-8270 today to get started with a review of your case.
Read our blog on Dog Bite injuries: