Train Accident Attorney Boynton Beach
If you sustained injuries while riding on a train, after a train struck your vehicle, or after an incident involving a train while you were on foot near Boynton Beach, you may have a legal right to recover a payout for your medical bills and other losses.
Let a Boynton Beach train accident lawyer from the Law Offices of Wolf & Pravato evaluate your case for free today. You can reach us at (954) 633-8270. Our case reviews are always free, and you pay no attorney's fees unless we recover a payout for you.
Call Today to Ensure You Do Not Miss Any Important Deadlines
While accident victims generally have four years to take legal action against a liable party under Florida statute § 95.11, some train accident cases have much sooner deadlines. Under the state's sovereign immunity laws, for example, you may need to give the government agency that operates the train notice of your claim.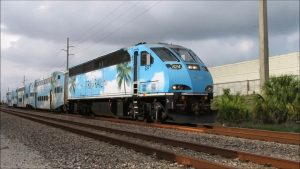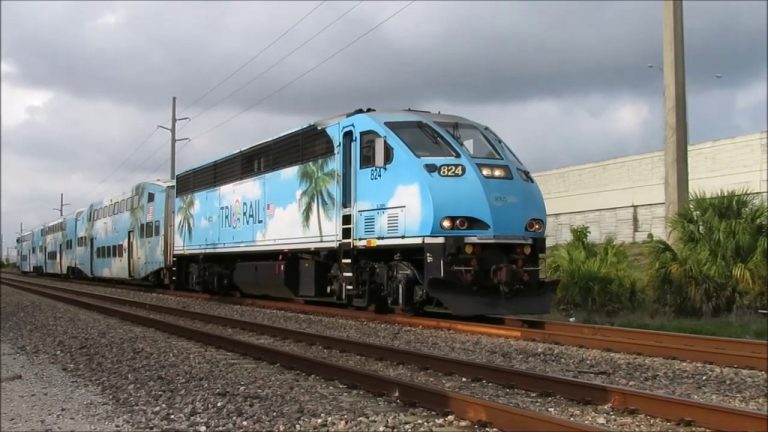 Train accident cases also usually have a lot of evidence, such as video of the accident or digital data about the train's operation, that can help us prove negligence and liability. Much of this evidence will end up with the train operator, however, so we will need to take quick action to preserve and obtain this evidence.
If you call us within the first days or weeks following your accident, we can ensure we have sufficient time to prepare your case and meet all applicable deadlines.
Liability Following a Boynton Beach Train Accident
Several private and public agencies operate passenger and freight trains in Boynton Beach and throughout surrounding Palm Beach County, Florida. They include:
Brightline, now known as Virgin Trains the USA
Amtrak, via the Delray Beach station
Freight carriers
Tri-Rail, operated by South Florida Regional Transportation Authority
Depending on the facts of your case, any of these train operators could be liable for injuries you sustained. Train accident injuries can occur when you are a passenger on the train or when the train collides with your vehicle. A Boynton Beach train accident lawyer on our team can often help South Florida train accident victims identify the liable party in their train accident case during their initial consultation or soon after.
These cases often require us to go toe-to-toe with a large corporation or government agency. We also have to navigate complex claims processes to pursue the payout you deserve. You can count on us, though, to pursue the compensation you deserve based on your accident-related injuries, expenses, and losses.
Our Boynton Beach Train Accident Attorneys Can Handle Your Train Accident Case

Our personal injury lawyer Boynton Beach always ensures our clients know their legal options and situation before we get started on their case. We are happy to answer your questions and help you understand the steps a Boynton Beach train accident lawyer on our team will need to take to build a case, pursue compensation, and secure a fair payout when possible. We will also handle all communication about your case, protecting your right to recover money damages.
To build a case, you can expect us to:
Gather evidence to prove fault and liability
Document your accident-related injuries, expenses, and losses
Work with experts to prove your possible future and non-economic damages
Our train accident attorney in Boynton Beach may also use industry and accident reconstruction experts, interview witnesses, and survey the accident scene, among other actions. We can often help our clients recover compensation in a personal injury case like this by negotiating an out-of-court settlement. This service allows them to avoid the stress, time, and extra-legal costs associated with a trial. When possible, we will negotiate with the insurer, law firm, or another representative from the liable party.
Whether we reach a settlement or take your case to trial, the possible recoverable damages include:
Current and future medical care and related expenses
Current and future lost wages and benefits, or diminished earning capacity
Out-of-pocket expenses related to the accident
Property damages
Pain and suffering damages
We can also help you understand your rights and explain your options if a member of your immediate family passed away following a train accident in South Florida. Let us review your wrongful death case and take action on your family's behalf.
Call the Law Offices of Wolf & Pravato now at (954) 633-8270 for your free consultation. We can meet you in your home, the hospital, or almost anywhere in Boynton Beach that works well for you.
Talk to a Boynton Beach Train Accident Attorney Today
If you or a loved one sustained injuries in an accident involving a train, a Boynton Beach train accident lawyer from the Law Offices of Wolf & Pravato will meet with you and help you understand your situation better. Our Boynton Beach train accident attorneys can explain your rights and legal options for pursuing compensation if a train operator is liable for the injuries you suffered.
We want to help you and your family get back on good financial footing following your South Florida train accident. Call (954) 633-8270 now for a complimentary case review and consultation.
Read our blogs related to train accident: