Train Accident Attorney Fort Lauderdale
If you were injured in a train accident in Fort Lauderdale, you may be eligible to file a claim or lawsuit to compensate you for medical bills, lost wages, and other accident-related losses. Talk to a train accident lawyer Fort Lauderdale from the Law Offices of Wolf & Pravato today by calling our attorneys team. We offer free case evaluations following South Florida train accidents. If we take on your case, you will not owe us any fees unless we recover a payout for you.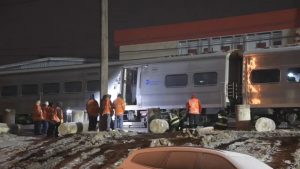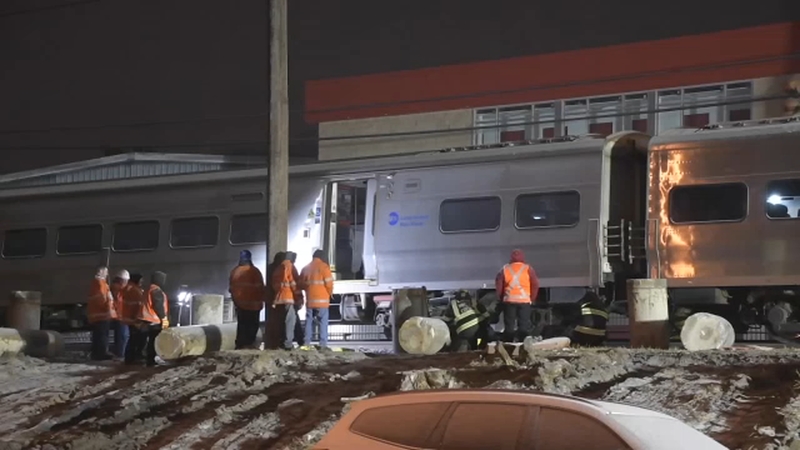 Train Accidents in Fort Lauderdale
You can become the victim of a Fort Lauderdale train accident in several ways. Our team will review your case and may be able to take legal action on your behalf if:
You suffered injuries while you were a passenger on the train.
A train hit your car, motorcycle, or another vehicle.
You were hit by the train while on foot.
Your loved one passed away because of the injuries they sustained in a Fort Lauderdale train accident.
A train accident lawyer Fort Lauderdale from our team may be able to build a case based on the circumstances of your accident and pursue compensation for you. Several private companies, as well as one government agency, operate trains in Fort Lauderdale, including:
The owner and operator of the train involved in your accident will determine the steps we need to take to hold them responsible and recover compensation on your behalf. Private individuals do not own and operate trains, so this makes these cases much more complicated than a car accident case.
Pursuing a case against a corporation means facing corporate attorneys, and it is even more difficult to pursue compensation when a government agency operates the train. We know the steps necessary to protect your right to recovery, gather evidence, and pursue a payout under these circumstances.
Reach out to us today for a free case review of your Fort Lauderdale train accident injury case.
Let the Train Accident Lawyers Fort Lauderdale Go to Work on Train Accident Case
At Law Offices of Wolf & Pravato, we ensure all clients understand their legal options. We take the time to answer all your questions and concerns and keep you up to date about your case. We understand how stressful it can be to suffer injuries in a train accident or care for a loved one who did. We believe your train accident lawyer in Fort Lauderdale should reduce your stress, not add to it.
When we pursue compensation on your behalf, you can trust us to:
Protect your rights by handling all communication related to your case.
Submit your notice of claim, if necessary, before the deadline.
Safeguard evidence held by the train operator.
Gather evidence to build a case.
Document your accident-related injuries, expenses, and losses.
Pursue a fair settlement or court award on your behalf.
Call the Law Offices of Wolf & Pravato today at (954) 633-8270. You can discuss your case with a member of our Fort Lauderdale personal injury lawyer for free. We will help you understand the strength of your case and your legal options.
Recoverable Damages Following a Train Accident

We will pursue a payout in your case if you are eligible. This may be possible by negotiating a fair out-of-court settlement or filing a personal injury lawsuit and taking your case to trial. As a part of this process, we will identify as many of your accident- and injury-related damages as possible and seek to recover money for them.
This may include:
Current and future medical treatment and related costs
Ongoing care costs, if needed
Current and future lost wages and benefits
Diminished earning capacity, if you cannot return to your previous career
Out-of-pocket expenses related to the accident, your injuries, or treatment
Property damages, such as replacing or repairing your vehicle
Pain and suffering damages
Other non-economic damages
If your loved one passed away because of the injuries they suffered in a train accident in Fort Lauderdale, we will help you build a wrongful death case. We can explain your recoverable damages in this type of case during your free case evaluation.
Talk to Railroad Accident Attorneys About Your Case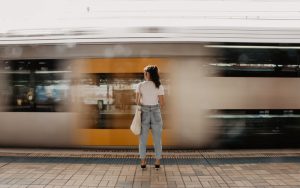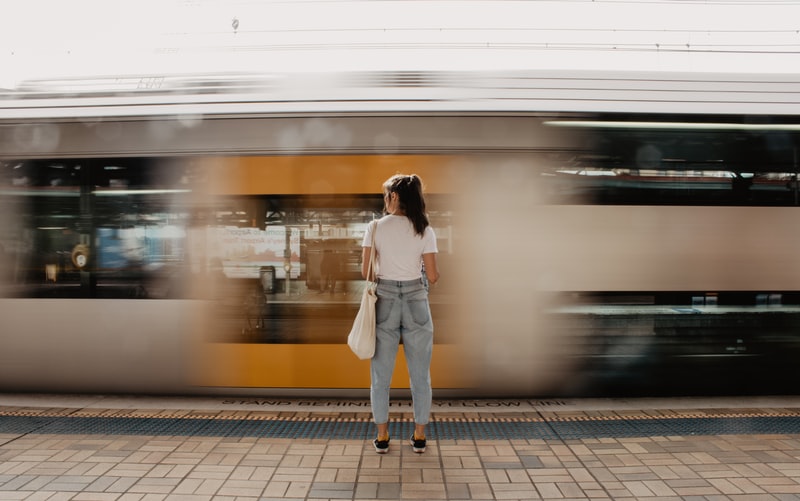 In general, you have four years from the date of a train accident to take legal action. However, there may be additional deadlines we need to meet before we can file a lawsuit. If the train was operated by a government agency, the time we have to file a notice of our claim is relatively short. We encourage you to reach out to a train accident lawyer Fort Lauderdale as soon as possible after an accident.
Contact Our Train Accident Lawyer Fort Lauderdale
Call the Law Offices of Wolf & Pravato today at (954) 633-8270. We will review your case for free and help you understand your options and situation based on the specific facts of your case.
We also help the victims of other practice areas: