Lakeland Personal Injury Attorney
NO FEES UNLESS WE WIN
Fill out the form below to submit your inquiry

Personal Injury Lawyer
Lakeland
Each year, countless victims are injured due to the negligence of another party in Lakeland. Whether it is an auto accident, slip and fall case, injury at work, or anything in between, the field of personal injury law is there to help victims receive personal injury compensation after they have been injured by another person's wrongdoing. If you have been injured in this way, a Lakeland personal injury attorney can be there by your side to help guide you through the legal process and fight for your right to be compensated. Here at Law Offices of Wolf & Pravato, we are proud to do just that, happily offering our legal services to victims in Lakeland who have been done a severe injustice.
Statistics of Accidents in Florida in 2016 According to
FLHSMV
Personal injury cases are not to be taken likely, and their effects can be felt all around the Lakeland community each year. In 2016 motor vehicle accidents alone, the Florida Department of Highway Safety and Motor Vehicles (FLHSMV) reported that there were approximately 396,000 accidents on Florida roadways, with almost 166,000 resulting in injury. Of these injuries, nearly 22,000 were considered to be incapacitating—including almost 3,000 people who lost their lives. That is only a small portion of the field of personal injury law, as accounting for other accidents raises these numbers exponentially. Any way you look at it, the negligence of others is always around us.
Our Personal Injury Attorneys in Lakeland Help You Against N
egligent Parties
Fortunately, a Law Offices of Wolf & Pravato Lakeland personal injury lawyer can help you potentially bring cases against negligent parties no matter what circumstances lead to your injury. Our attorneys will be happy to look into your case so we can better understand what kind of legal options you may have moving forward. At the end of the day, we take great pride every time our clients tell us that we give attorneys a good name. After all, our ultimate goal is to exude honesty and compassion in every case that comes across our desk, and that includes offering prompt communication and quick response times to our clients.
At our firm, we treat you like family. For more information about personal injury lawsuit and what it means for your legal case, contact a Law Offices of Wolf & Pravato team member today for your free consultation at (954) 633-8270.
Personal Injury Practice Areas in Lakeland
The attorneys at Law Offices of Wolf & Pravato have worked in virtually every personal injury field imaginable. As there is no shortage of ways to find yourself injured, there is no need to worry about looking for an attorney to help with your case at our firm. Ultimately, if you have been injured, there is a good chance we have seen a case like yours in the past.
Our practice areas include:
Car Accident
These are among the most frequent, and dangerous, accidents we work on throughout the South Florida area. Every year, thousands of victims are lucky to escape these accidents with their lives. From distracted driving to drunk driving and beyond, many victims seek compensation after falling victim to another party's roadway negligence.
Truck Accident

Truck accidents are among the most lethal on Florida roadways due to the sheer size and power of the vehicles. Many drivers work long hours which puts other drivers at risk. Additionally, their sheer size makes them cause devastating accidents with the slightest act of negligence.
Bicycle Accident

Bicyclists are inherently vulnerable on the roadways, and when vehicles do not take the time to make room for their fellow travelers, the accidents can turn serious in a split second. Many accidents are caused when motorists fail to check their rearview mirrors or follow too closely.
Motorcycle Accident

Motorcycles are supposed to be the ultimate freedom of expression on the roadway, unfortunately, thousands of riders lose their lives each year around the United States when drivers fail to consider them on the road. Even with what little protection they can wear, motorcycle riders are always at risk of serious injury as drivers fail to change lanes properly and make turns without paying attention.
Pedestrian Accident
Many pedestrian accidents are caused by distracted drivers who fail to see them crossing the street. Further, intoxicated drivers cause countless accidents to pedestrians each year who are simply trying to go about their day. In these cases, some of the worst injuries are seen, with hospital bills proving to be a major factor in the damages victims seek to address.
Slip and Fall Accident

Slip and fall accidents are among the most common personal injury cases around the country, falls are also the leading cause of traumatic brain injuries (TBI) according to the Centers for Disease Control and Prevention (CDC). These cases are also extremely dangerous for elderly victims, as they account for the majority of hip fractures each year.
Wrongful Death
Wrongful death cases are the hardest for victims' families to death. While no amount of money can bring a loved one back, seeking compensation can allow families to get the recognition and compensation they deserve after such an unspeakable injustice.
Dog Bite

Dog bite cases can cause extremely high medical bills, as the physical and psychological damage can be extensive. In these cases, homeowner's insurance companies are forced to pay out thousands of settlements each year. According to the Insurance Information Institute (III), homeowners insurers paid out $797 million in liability claims related to dog-related injuries in 2019 alone.
Workers' Compensation
Employers need to be held accountable for their employees' well-being at all costs. Unfortunately, even after all the work you have given them, many will attempt to deny their employees the proper compensation they deserve after being injured on the job. A personal injury lawyer will fight to protect this right to compensation.
Product Liability

No matter where the product went wrong along the production process, whether it was the manufacturer or the retailer who sold it, innocent consumers deserve to be compensated after their products malfunction or fail to do what they advertise, resulting in injuries in the process.
Bus Accident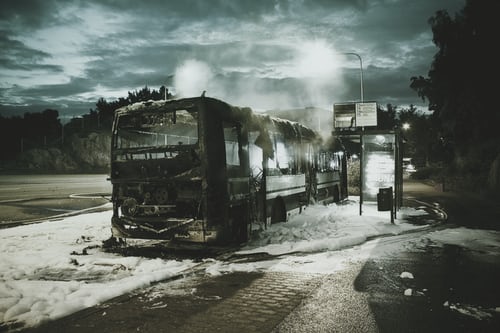 Bus accident injuries can be severe and may require a traumatic recovery process, the bus companies, the employees, and their insurers need to be held accountable when these accidents take place. In many cases, local governments or school districts may be held accountable for the victim's pain and suffering.
Uber Accident

In recent years, claims against Uber and similar rideshare services have become more and more common as their employees often lack the formal training to keep their passengers safe. A personal injury law firm will fight these companies for failing to provide reasonable safety to their patrons.
Brain Injury
Traumatic brain injuries (TBI) can cause lifelong afflictions and affect every aspect of a sufferer's life, from cognition to motor skills. As such, a Lakeland personal injury lawyer will seek damages to help improve the victim's quality of life and get them the help they need after their devastating injury at the hands of another party.
Construction Accident
The field of construction is consistently among the most dangerous throughout the United States each year. According to the Occupational Safety and Health Administration (OSHA), 21.1% of all worker fatalities in the private sector in 2018 were attributed to construction. That accounted for over 1,000 victims. A personal injury lawyer will seek to prove negligence in these cases, with the liability falling on employers in many cases.
What a Personal Injury Lawyer in Lakeland Can Do for You

When you retain the services of a personal injury lawyer, they will begin looking into your case and examining who was at fault for the accident. This will include investigating the case in a number of ways and follow various steps for a successful claim, in an attempt to build a case to bring to the parties responsible. If a settlement cannot be reached, the legal process will then go to the court where a judge may decide the fate of the case and payout any damages if they are awarded to the victim.
Following Steps, Our Lakeland Personal Injury Lawyer Take To Prove Liability
In order to attempt to prove liability, a personal injury lawyer may choose to do some or all of the following:
Examine cellphone records at the time of the accident.
Bring in expert witnesses, such as those with industry experience or accident reconstruction experts. These individuals will shed new light on the case and provide a degree of scientific backing, depending on the situation at hand.
Call upon any eyewitnesses to the accident, who may relay the truth behind what actually took place and give a new perspective on why the accident occurred.
Send off evidence to be examined forensically.
View any video evidence or photographs of the scene.
And more.
In the event that the party in question, or their insurance company, wishes to undergo negotiations on a personal injury settlement, a Law Offices of Wolf & Pravato attorney will gladly help mediate the process and hopefully reach a conclusion that reflects their client's unique set of needs. If a settlement cannot be reached, we have no problem taking the case to court so we can get what we believe our client rightfully deserves. While every case is different, settlements will likely reflect your overall suffering, not just one particular area.
To learn more, contact a Law Offices of Wolf & Pravato team member today at (954) 633-8270 for your free consultation.
Potentially Recoverable Damages Commonly Seen in Personal Injury Cases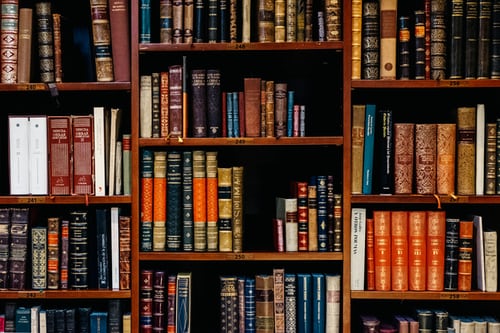 No matter what type of accident leads to the injuries in a victim's case, damages generally fall into three distinct categories: physical damages, financial losses, and mental suffering they have had to endure.
Common examples of potentially recoverable damages can include, but may not be limited to:
Mental suffering:

Which includes psychological hardships they have had to endure. This could be physical mental illnesses brought on by the accident, such as depression and anxiety, and other hardships that may be hard to quantify. Examples of this would be a strain placed on a victim's marriage or a loss of their love for former passions, such as sports or hobbies.

Physical damages:

These damages would include ailments and disabilities associated with the injuries themselves. In many cases, mobility will be impaired, either temporarily or permanently and it will require a certain degree of recovery and rehabilitation. The extent of the physical injuries will likely dictate the extent of the potential settlement, and it will likely encompass them having to deal with any long-lasting injuries that may affect their quality of life down the road. If a victim is subjected to a traumatic injury, such as an amputation or paralysis, they may be compensated for how it will dictate the rest of their life.

Financial losses:

This aspect will include any loss of work accrued over the course of the injury, as well as any medical bills and other financial setbacks they have faced. For serious injuries that may take months or years to recover from, their inability to work may be addressed in any potential settlement. Factors like property damage and backlogged bills can potentially be included if they are deemed to be caused by the accident or recovery period.
Statistics Associated With Personal Injuries in Lakeland
The statistics surrounding injury cases speak for themselves, as they are so widespread across Lakeland, Florida, America, and beyond. For every person who is injured, countless others are affected by their ailments by association. For all the rehabilitation and surgeries that can be done, there can be insurmountable mental damage that may be much harder to remedy.
According to the CDC, one person dies every three minutes from an injury, this amounts to roughly 214,000 victims each year. Of those who are not fatally wounded, millions are left with mental, financial, and physical ailments that may follow them for the rest of their life.

About 2.8 million people were hospitalized due to injury in 2015 alone, with 27.6 million being admitted and treated in emergency rooms for injuries.

It is not just the physical injuries that take a toll, the financial impact on the country at large is staggering. In 2013, the United States spent $671 billion on the costs of injuries and violence. In 2014, the cost of nonfatal injuries alone was $457 billion, with fatal injuries accounting for a further $214 billion. Without civil judgments, much of these costs may fall on the victims of the accidents.

When it comes to falls, an average of 2,791,000 older people is treated in emergency rooms every year.

For every one person killed in a motor vehicle crash, there were nine others who were injured. A further 88 people were treated and released, according to another CDC study.
Our Personal Injury Lawyers Fighting for Victims' Compensation in Lakeland
Here at Law Offices of Wolf & Pravato, our attorneys are proud to work alongside a caring and attentive staff who hold our clients' rights above all else. If a Lakeland personal injury attorney cannot help you with your unique set of needs, we will be more than happy to explain all your legal options to you so you can make the choice that you think is best for you and your family. After all you have had to endure, we simply want to make the personal injury process as painless as possible for you moving forward. This is just one of the many reasons why we think clients continue to leave us glowing reviews after we have been able to work alongside them on their legal case.
For more information on how the field of personal injury law may apply to your claim or lawsuit, contact a Law Office of Wolf & Pravato team member today at (954) 633-8270 for your free consultation.
A Little More About Lakeland, Florida
Located between tourist hotspots like Orlando and Tampa, Lakeland is a beautiful cultural hub all its own. Visitors flock to its insightful Polk Museum of Art or stunning Hollis Garden that boasts over 10,000 flowers and plants native to Florida. If that is not your style, you can visit its renowned Safari Wilderness Ranch or even take a hot air balloon ride.
It is no wonder that over 100,000 people call this quaint city home. If the phenomenal Florida weather does not strike your fancy, then maybe a visit to one of its namesake lakes will do the trick. If all else fails, people rave about the historic downtown area full of great restaurants and unique shops. Even if it is just for an afternoon stroll, the sights, sounds, and people of Lakeland truly make it a wonderful place to be any time of year.
---
"I would highly recommend Wolf & Pravato. The whole team was highly professional and helpful. They kept me informed ever step of the way. That actually make you realize you are not just a number but a member of their family that they care what happens with your case. Thank You Richard Pravato and Betsy for all you have done to make this as painless as possible".
Dawn Thomas, Personal Injury Victim
"Words cannot begin to explain the gratitude I have for Vincent and Richard Provato and their staff. I have taken a long and hard two year journey through recovering from my accident and they were there with me and for me every step of the way. If you can put your faith in anything, put it in this, that this firm did their job and never had me question their ability to do so once. "
Katherine K., Personal Injury Victim
Tony Martorano, victim of a car accident
"The $1 million helped me pay my
medical bills and my UM coverage…"
Tony Martorano, victim of a car accident
"The Wolf and Pravato Law firm really went to bat for my wife, who was in a horrible auto crash. Having someone on your side who truly cares about your well being the future good health is worth all the money in the world! "
Joan Bedall, victim of a car accident