Who's Responsible Into an Accident with an Electric Scooter?
Liability for an electric scooter accident depends on how the accident occurred and who is at fault. In some cases, several parties can share liability. Many of the most common accidents occur due to operator negligence, manufacturer error during production or design, or a collision with another party such as a vehicle, pedestrian or bicyclist.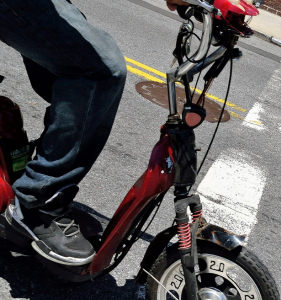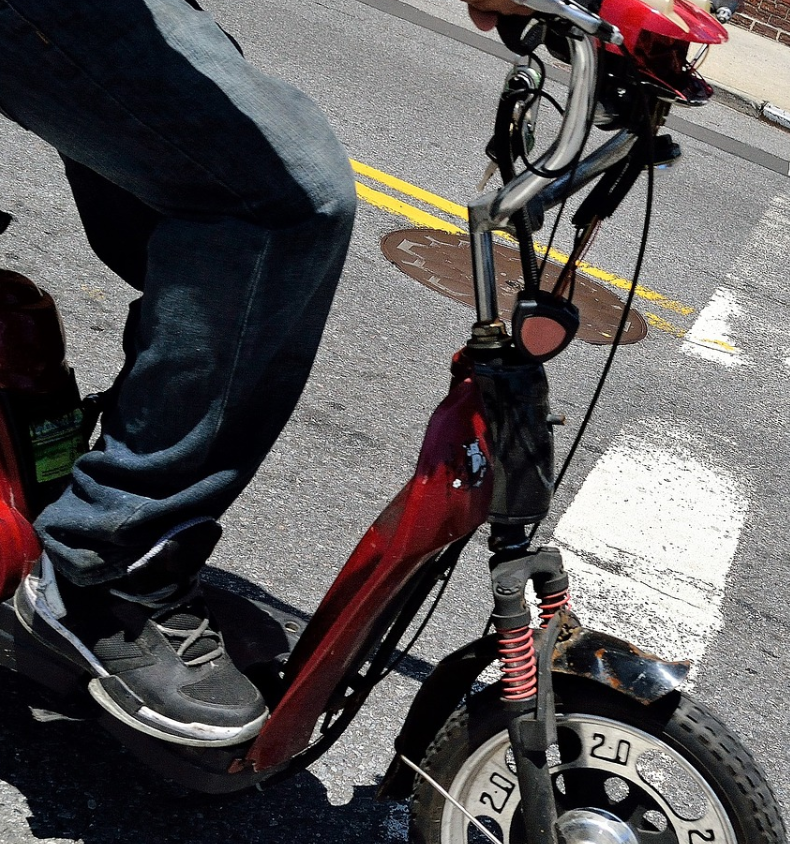 Regardless of how the accident occurred, if you are the victim, then you will need to establish liability so that you can receive compensation for your damages. An e-scooter attorney can investigate the accident, look for evidence, and then help you build your case against the at-fault party.
Determining Who is Liable for Your e-Scooter Injury
One or more of the following parties may be liable for your e-scooter injuries:
The Scooter Operator
The scooter rider may have been negligent or careless while operating the e-scooter. As a result, the rider ran into you and caused your injuries. You may have been a cyclist or a pedestrian on the sidewalk. Contact a Florida scooter accident lawyer for your electric or bird scooter lawsuit.
Vehicle Operator
Since e-scooters operate alongside other vehicles such as bicycles, cars, or commercial vehicles, accidents can occur between the scooter driver and the driver of the other vehicle. The other driver may have hit you while you were operating your scooter. Likewise, a scooter driver may have caused you to swerve and get into an accident while you were driving your car.
The Scooter Manufacturer
The scooter company may have designed a defective part. Also, the scooter company may have violated a city ordinance in allowing you to operate the scooter in a restricted zone.
A Property Owner
Property owners are responsible for keeping their commercial property safe at all times. The property owner may have created an unsafe environment. As a result, you were in an accident due to dangerous riding conditions.
Evidence You Can Use to Establish Liability
Your Fort Lauderdale e-scooter accident lawyer can help you build your case by obtaining evidence that another party is responsible for your injuries. Evidence that you can use to establish your claim in scooter accident includes:
Photos or videos of the accident site
Medical documents including reports, bills, or receipts
Statements from eyewitness
Expert witness testimony
Revisiting the scene of the accident
In a more severe accident, a police officer may arrive to fill out an accident report. Your lawyer can obtain the accident report along with all other documents and evidence to validate your scooter accident claim and negotiate a settlement with the insurance company.
E-Scooter Companies and User Agreements
One of the ways that electric scooter companies attempt to remove themselves from any liability for a scooter accident is by forcing the user to sign a digital agreement. Every company has its own version of the user agreement. The agreement essentially states that the company is not liable for any accidents regardless of the circumstances. The rider agrees to ride at their own risk and gives up any legal rights if an accident occurs.
What this means is that there is no insurance readily available to cover your damages if you suffer injuries in an accident with an electric scooter and the rider is at fault. The electric scooter company does not have an insurance policy in place for third-party injuries. Chances are, the rider also does not have any specified insurance to cover your damages.
However, if you were injured in an e-scooter accident, and the electric scooter company is responsible for your injuries, you may be able to seek damages from the electric scooter company's insurer. You may want to consult a personal injury attorney to discuss your legal options. An attorney can work on your behalf to investigate the accident, establish who was at fault, and also help you determine the value of your case.
Examples of Common e-Scooter Injuries
Companies such as Bird, Lime, Jump, Lyft, or Spin now offer e-scooter rentals in metropolitan and suburban areas throughout South Florida. While e-scooter rentals offer convenience and affordable public transportation, they have also drawn criticism for causing injury to both the rider or other parties.
Some of the most common examples of injuries include:
Young or unsupervised children riding on the scooter
Using electric scooters on sidewalks instead of the bike lanes
Users riding electric scooters in groups
Multiple riders on a single scooter
Improperly placed scooters in transit or at charging stations
Operating scooters in non-designated areas
In addition, accidents can occur due to scooter malfunction, road hazards, collisions, and improper parking.
What You Can Claim in an e-Scooter Accident Case
In an e-scooter accident claim, you may be entitled to seek compensation for the following damages:
Medical expenses including emergency room and hospital stay
Pain and suffering or other non-economic damages
Lost income during your recovery
Pain pills or other medication
Projected future medical costs or disability
What you can claim depends on the nature of the accident, your total damages, and who is responsible for your e-scooter injuries. A Florida scooter accident lawyer can help you determine the estimated value of your case to get you the compensation you deserve.
The Law Offices of Wolf & Pravato Can Help You with Your Case
If you would like to find out more about your legal options in an e-scooter injury case, contact the Law Offices of Wolf & Pravato. We can represent you against the electric scooter companies and get you a fair settlement. To find out more, call us at 954-633-8270 for a free case evaluation.