What do You need to Know About Bird Scooter Lawsuits?
In October 2018, a class-action bird scooter lawsuit was filed against electric scooter rental/rideshare companies Bird Rides Inc. and LimeBike and other companies who have taken part in the escalating presence of electric scooters in the U.S., including the Xiaomi United States and Segway, the electric scooter manufacturers who supply vehicles to the rental companies. For more information call scooter accident lawyer in Florida.
What If You Have Suffered B
ird Scooter Injury or a Lime Scooter Injury?
If you suffered injuries caused in the ways described in the class-action lawsuit filed against these bird scooter companies: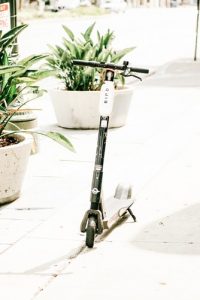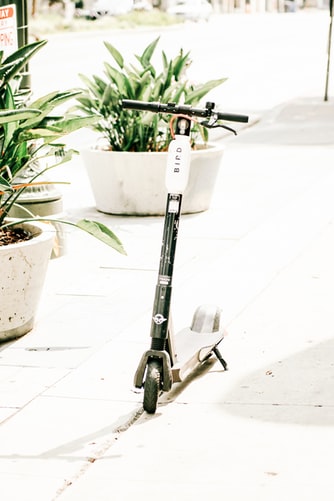 You are automatically included in the

bird scooter class action

. You do not need to join the class.
Once a class in a bird scooter lawsuit is certified and a settlement is proposed, notices are sent to all identifiable class members. Notices also appear in various media outlets including newspapers, websites, television, radio, and magazines.
You can also contact the bird scooter class-action attorney so he or she can add your name to the class registry, ensuring you receive details about participating in recovery, providing evidence to the attorneys, and receiving your share of the settlement.
As a member of the class-action bird scooter lawsuit, you are entitled to a percentage of damages if the defendant(s) settles or loses at trial.
When many victims are likely to emerge, making it difficult to identify and contact all the injured parties, a fund is created and made available to individuals who can prove the defendant's actions injured them.
What Details of the Complaint Filed Against Bird, Lime, et al in Florida, USA?
The initial plaintiffs in the class-action lawsuit filed against Bird scooter, Lime, and others allege the following:
The defendants' contributions to the injuries suffered by people with whom electric or bird scooters have collided constitute "aiding and abetting assault."
The defendants were negligent both in "dumping" scooters on public streets without notice or authorization and in their ignorance as to the dangerous "public nuisance" their vehicles presented.
The defendants, in their failure to facilitate an end to the accidents that injured pedestrians, contributed to "assaults" on pedestrians.
Bird's and Lime's safety instructions were inadequate.
Bird's and Lime's scooters are mechanically deficient.
Bird and Lime have breached their vehicles' warranties, and the scooters are "not suitable" for repeated public use.
What the
bird scooter lawsuit

Against Bird, Lime, et al. Aims to Achieve?

Regarding its legal objectives, this lawsuit:
Is seeking damages for the plaintiffs.
Is pursuing the requirement that "adequate warnings and/or instructions" are provided with scooters and the apps with which they are associated
Proposes that each company should be prohibited from continuing to deploy scooters in California
Your Three Options If You Receive a Class-Action Notice in Lime Scooter lawsuit
There are three courses of action you can take upon receiving a bird scooter class action notice in the Bird, Lime, et al. bird scooter lawsuit:
Choose to participate as a class member: you give up your rights to pursue personal injury remedies in a private lawsuit
 Opt-out: you decline participation as a class member, by following instructions in your notice by the specified date.
Choose to participate as a named plaintiff: you hire your attorney and participate in the lawsuit as a named party
It is a good idea to consult with an experienced bird scooter class action attorney and/or you have a lot at stake in this class-action lawsuit.
Opting Out and Pursuing a Personal Injury or Lime Scooter Lawsuit
The purpose of a bird scooter lawsuit is to accommodate a large number of plaintiffs; more than what can be accommodated in a standard personal injury lawsuit.
If you have suffered a bird scooter injury or losses caused by the actions of Bird, Lime, Xiaomi, Segway, or other defendants in this class-action suit or bird scooter lawsuit, but you feel that the circumstances of your injuries do not resemble those experienced by the initial plaintiffs in the bird scooter lawsuit, or you lack confidence in the abilities of the attorneys representing the plaintiffs, you might consider seeking remedies in a personal injury lawsuit.
What Damages You Can Recover in a Bird Scooter Injury Lawsuit?

When you decide to seek damages you have suffered as a result of negligence on the part of Bird, Lime, or other electric scooter companies, a civil court will hear your case and determine to which damages you are entitled.
The court could decide to award you some or all of the following recoverable damages:
Medical expenses
Emotional suffering
Physical pain damages
Diminished potential earning capacity
Prescription medication, including pain management
Lost wages
Ongoing medical costs
Replacement services, such as housekeeping, landscaping, childcare
Ambulance transportation
Repair or replacement of any personal property damaged in the accident
Call Our B
ird Scooter Accident Lawyer

Today

If you would like to discuss your options for pursuing damages in your Bird or Lime electric scooter accident, contact a Florida scooter accident attorney from the Law Offices of Wolf & Pravato for a free consultation. You can reach us by phone at (954) 633-8270.

We also help the victims of scooter accident in the following cities: