Scooter Accident Lawyer in Fort Myers
Motorized scooters continue to gain popularity in tourist destinations and larger urban areas, but the mix of these scooters with pedestrians and motor vehicles is a recipe for disaster. If you were in an accident that involved a scooter in Florida, contact a Fort Myers scooter accident lawyer today at the Law Offices of Wolf & Pravato at (954) 633-8270 to help understand your rights.
E-Scooters
E-scooters, defined as any personal, single-rider, two- or three-wheeled motorized transportation vehicle, have grown exponentially in use recent years. While, mopeds are not usually included in this category, typical scooters include Segway-style scooters, e-scooters (like the ride-sharing Bird and Lime), and mobility scooters for the elderly.
What is Fort Myers Scooter Law?

The state of Florida passed new laws in an attempt to regulate this new industry and protect the riders, pedestrians, and other motorists. The most significant and important laws that relate to e-scooters and motor scooters include the following:
You must be 16 years of age to operate.
You must have a valid drivers or motorcycle license.
All state traffic laws must be obeyed.
All traffic and road signs must be obeyed.
Passengers are never allowed.
Helmets are not required for those over 16 years of age and if the person does not exceed 30 miles per hour.
Scooters are not allowed on sidewalks, bicycle paths, state highways, or interstates.
It is illegal to ride next to a passenger vehicle or between lanes of traffic.
Riders must stay on the right-hand side of the road unless unable to do so.
Hand signals must be given for stops or turns if the scooter does not have any brake lights or signal lights.
Injuries Due to Scooters
Scooters offer no protection to the user, which means that the accidents that do occur are typically catastrophic. When a scooter collides with another scooter, a pedestrian, or a motor vehicle, severe injuries are expected. Many of these scooters can travel as fast as 30 miles per hour.
Safety
When riding or operating any motorized vehicle, it is imperative that you follow all safety guidelines. The very best ways to protect yourself include the following:
Wear a Helmet
While wearing a helmet is not required for anyone over the age of 16, failing to do so can cause permanent injury or even death. Making the decision to wear a helmet while on a scooter is a simple way to protect yourself from the most serious of injuries.
Follow the Law
Different Florida cities regulate the use of scooters by separate laws, so it is so important that you check your local regulations to know where you are legally allowed to ride as well as any additional legal considerations. Simply following the law can prevent numerous scooter accidents.
Be Aware of Your Surroundings
Many pedestrians and motor vehicle drivers are not familiar enough with scooters to look for them as part of the traffic on the road. Due to the fact that they are not familiar with these vehicles, there is no proactive attention given on their part to ensure that no scooters are near them, thus causing accidents. As a rider of a scooter, you should be constantly aware of your surroundings and make sure that you practice defensive riding to ensure your safety and the safety of others.
Accident Protocol
If you are in a scooter accident, you should treat it just like a car accident. Follow similar accident protocol, including contacting the police, exchanging contact information, getting witness information, and seeking medical attention as soon as possible. You will also want to contact your insurance company after the accident.
What Liability for Scooter Accidents In Fort Myers?
One of the most challenging aspects of scooter accidents is determining liability. You may be able to file a claim for your personal injuries against any of the following: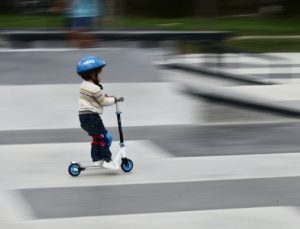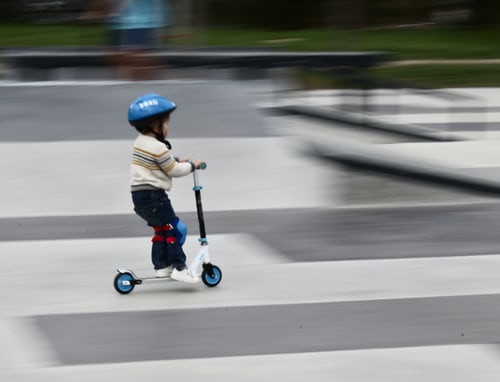 Motor vehicle driver
Another scooter rider
Scooter manufacturer
Scooter company
Business owner (premises liability cases)
The city in which the accident took place
Your Fort Myers scooter accident attorney from our legal team can help you independently investigate your scooter accident and make sure that you file your lawsuit within the statute of limitations deadline. Contact Fort Myers personal injury lawyer at the Law Offices of Wolf & Pravato at (954) 633-8270 and let our attorneys help you determine which parties are liable in your unique case.
Contact a Fort Myers Scooter Accident Lawyer
The Fort Myers scooter accident lawyers at the Law Offices of Wolf & Pravato at (954) 633-8270 can help you build your case after a Fort Myers scooter accident. If you suffered injuries and losses due to someone else's negligence, you have the right to receive compensation. Contact us today for a free consultation and case evaluation.
We also help the victims of other practice areas: