Dangers With Electric Scooter
In the 1970s and '80s, mopeds and scooters enjoyed great popularity. The use of these vehicles dropped in the subsequent decades, only to resurface in recent years, with usage and sales surpassing those of 30 and 40 years ago.
The resurgence in electric scooter popularity initially manifested in an increasing number of scooters popping up like birthday presents and holiday gifts. Electric scooter sales have increased by up to 60% in recent years, according to the National Center for Biotechnology Information (NCBI).
Some of these sales can be attributed to the combined effect of a struggling economy and fluctuating fuel prices. With scooters' touting between 60 and 100 miles per gallon, it is easy to see their appeal as an alternative to cars.
Over the last year, another manifestation of scooter popularity has developed—the use of electric scooters in tourism and as a bonified, alternative means of transportation, with thousands of electric scooters appearing scattered across major American cities.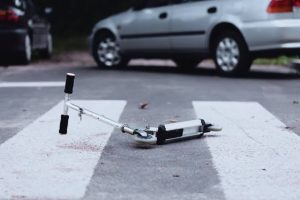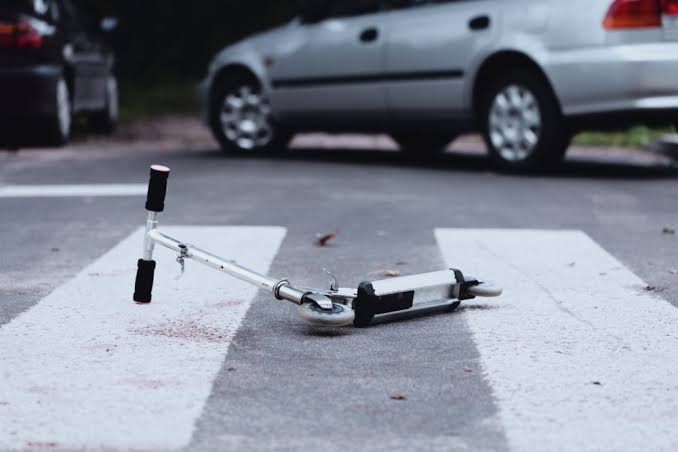 This occurrence has disrupted cities, as they scratch their figurative heads attempting to grasp how to regulate the newcomer vehicles. The trend has also sent hospital emergency rooms into a tailspin, as spikes of electric-scooter-related accidents spawn as accident victims in hospital emergency rooms.
The Basics: Understanding the Term Electric Scooter
Motorized scooters, also known as electric scooters or e-scooters, are defined by Florida Highway Safety and Motor Vehicles (FLHSMV) as "any vehicle not having a seat or saddle for the use of the rider, designed to travel on not more than three wheels, and not capable of propelling the vehicle at a speed greater than 30 miles per hour on level ground."
FLHSMV stipulates that electric scooters cannot be titled or registered in the state of Florida, nor can they be operated on the "roadways or sidewalks of the state."
Electric Scooter Crash Risk Factors in Florida
NCBI recently conducted a study to identify risk factors between severe and non-severe driver-related injuries stemming from electric scooter accidents. The group used the Florida Traffic Crash Records Database (FTCRD) to identify all crashes involving mopeds and scooters between 2002 and 2008.
Florida served as an ideal geographical focus for this study because of the state's high traffic density and the popularity of scooters among both tourists and residents.
The study revealed several risk factors associated with electric scooter accidents:
17% of drivers wore helmets
Alcohol/drug use played a part in severe and lethal crashes
Unpaved roads
Driving speeds exceeding 20 miles per hour
Speed limits of over 30 miles per hour
Roadways consisting of four or more lanes
Poor lighting conditions
Nearly 50% of severe-nonsevere injury accidents involved a scooter operator who did not own the scooter, tying more accidents to the recent increase in electric scooter rental providers in the sate
More than 90% of drivers were uninsured
Drivers Behind the Increasing Number of Reported Electric Scooter Injuries
Electric scooter accidents incidents are on the uptick, thanks to the increasing popularity of these modes of transportation and the recent flooding of cities with dockless e-scooters provided by companies like Bird and Lime.
According to an article in the Washington Post, one Salt Lake City Hospital reported a 161% increase in the number of electric scooter accident victims coming through their doors, as compared with the number reported in the same time frame the previous year.
The trend has been evidenced by doctors across the country who are documenting the increase as a growing public safety crisis.
Several factors are contributing to this crisis:
Public perception of electric scooters as toys
Motorization, which enables speeds that are difficult to control and yield greater injuries
Lack of helmet use
The operation of electric scooters in crowded areas
Lack of regulation from local government
Rental scooters' exposure to sunlight and rain, and extreme temperatures, which can accelerate the vehicle's aging and compromise its operation
Electric Scooters That Comprise Rental Fleets Come With a List of Do's and Don'ts
In November of 2018, CNET reported that electric scooter rental companies Bird and Lime were preparing to introduce their own in-house scooter models. At present, these companies use scooters manufactured by other parties, like Xiaomi and Segway.
According to the user instruction manuals that come with these vehicles, the electric scooters should be:
Checked before every use: something the scooter rental companies cannot do between rentals, due to their being peppered randomly throughout the city, although fine print in the Bird and Lime user agreements tells riders to conduct a basic inspection of brakes, lights, wheels, and frames prior to usage (something most passengers would probably not know how to do if they were inclined to even try)
Stored in a "cool, dry place:" another component of maintenance that does not fit with the rental companies' business models, as the scooters sit outside
Not ridden in the rain: scooter rental companies are not out restricting scooter rental based on weather
Not be kept outdoors for extended periods: which is precisely where scooter rental companies keep their scooters
The lapses in manufacturer recommended use and maintenance pose risks to individuals unwittingly renting these electric scooters at tourist destinations and downtowns, unaware of the potential dangers of doing so.
Outcomes and Dangers Associated With Electric Scooter Accidents
The NCBI study underscored several dangerous outcomes of electric scooter accidents. The outcome of the greatest concern in this report was that of severe-fatal injury.
Severe injuries include those that appear at the scene of the accident as either debilitating (laming, crippling, or weakening) or requiring that the injured party be transferred to a higher level of care.
Considering the degree to which scooter operators are exposed when operating these vehicles, it is not surprising to find that injuries caused from a scooter accident can often be severe, even fatal.
Electric scooters are lightweight, like bicycles, which means they can get thrown quite a distance when hit by a car. These vehicles tout speeds greater than bicycles, which adds to the force of a collision, the impact of which can yield significant personal injuries.
Finally, because relatively few electric scooter operators wear helmets, the potential for brain damage increases in scooter accidents as compared with accidents in other vehicles.
Among the most commonly reported electric scooter accident injuries are:
Broken teeth and bones
Internal bleeding
Collapsed lungs
Ruptured spleens
Lacerations
Head fractures
Black eyes
Bruises
Cuts, scrapes
Regardless of your personal injury, the Fort Lauderdale scooter accident lawyer can validate your rights to recover medical expenses, lost wages, and pain and suffering and also help in your electric or bird scooter lawsuit.
Damages You Can Recover From an Electric Scooter Accident
If your electric scooter accident resulted from another party's negligence, you can receive compensation for your expenses, injuries, and losses. Either the negligent party's insurer or the negligent party he or she is responsible for compensating you. A civil court will hear your case and determine what you are due.
Here are some examples of just some of the damages the court might reward you: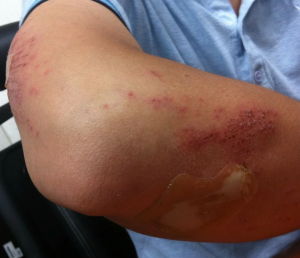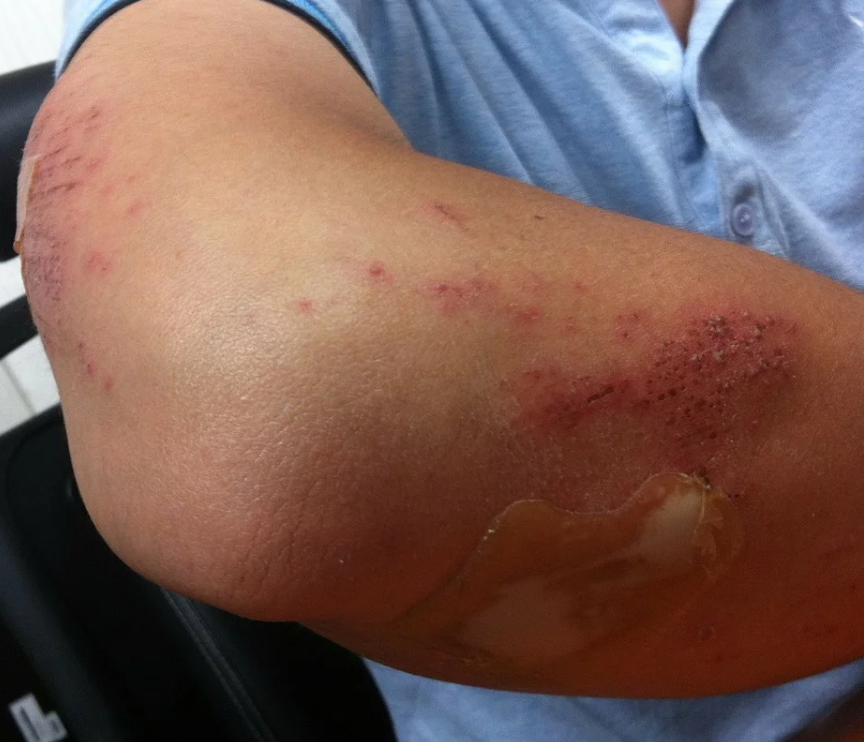 Physical pain damages
Lost wages
Diminished potential earning capacity
Medical expenses
Prescription medication, including pain management
Ongoing medical expenses
Replacement services, such as housekeeping, landscaping, childcare
Ambulance transportation
Emotional suffering
Repair or replacement of any personal property damaged in the accident
Call the Law Offices of Wolf & Pravato Today
If you have been injured in an electric scooter accident, call the Law Offices of Wolf & Pravato and their personal injury lawyers in Florida for a free consultation. A Florida scooter accident attorney may be able to help you. You can reach us by phone at (954) 633-8270.