How to Sue a Doctor in Florida, USA?
It's a scary proposition: You put your faith in the hands of a physician only to be injured or harmed in the process. The fact that it happens often is not calming in any way. For instance, a reported 98,000 patients die annually as a result of medical malpractice. Another study shows 134,000 Medicare patients each month have an "adverse event" where they are injured in some way by doctors or medical staff. Unfortunately, if you are harmed in some way by your physician, then you have certain steps that you absolutely must take if you want to get some form of justice or compensation for suing a doctor. Here's an idea of what you have to do if you are injured by your physician.
If you want to know how to sue a doctor or a hospital for their negligence call the law offices of Wolf & Pravato:
Suing a Doctor or Hospital for Malpractice Read This:
What to do If you have been injured by a doctor in dental malpractice?
If you have been injured by a doctor in dental malpractice, then the first step you MUST take is to request a copy of your medical records to sue a doctor. This may be a little difficult, because some offices may try to stall or stonewall you. They will also charge you a copying fee for doing this, so be prepared. However, federal law states they must provide you with a copy of your records if you request it. These files may contain information about what went wrong with your treatment to cause the injury in question. That is why it is necessary to get a copy as soon as possible. (It should also be requested quickly after the incident because some records can be altered.)
How To Get A Copy of your Medical Record?
Simply contact the doctor's office and ask for a copy of everything. This should include all notes from the doctor and other staff as well as lab work and medical imaging such as x-rays or CAT-Scans. If the incident occurred at a hospital, check with their medical records department for this information. If you involved in this and need legal help call our Fort Myers personal injury lawyer.
If a medical Incident That Injured At a Hospital in the US
If the medical incident that injured you occurred at a hospital, such as with a botched surgery or a post-operative infection, then you must inform the hospital as well. This will launch an internal investigation into the incident. When you contact the hospital, you should also inform them that you want to be included in the investigation. They should contact you about providing your side of the story on the record. This can also help with later litigation as the hospital may uncover evidence during this investigation to sue a doctor or hospital.
Patients Can Die As a Result of These "Adverse Events"
Unfortunately, patients can die as a result of these "adverse events." If your loved one is one of the 98,000 patients who die annually as a result of medical malpractice, then you still have to take steps. First, you should contact the local medical examiner to set up a forensic autopsy. Sometimes, they will do this on their own as there are specific local laws that may require such an autopsy. If they do not, however, you may have to pay for the autopsy yourself with an independent pathologist. Regardless, it is a good idea to have such a procedure performed along with accompanying toxicology tests to determine the cause of death and uncover any evidence of possible wrongdoing or malpractice. For this, you need a lawyer to sue a hospital.
If you or someone you love has been injured by a doctor in Florida Contact A Experienced Lawyer
If you or someone you love has been injured by a doctor, you should also contact an attorney. However, you must realize that they may not take your case. The standard of proof for medical malpractice is much higher than most people realize. It is not possible to file a medical malpractice lawsuit over just anything and expect a multi-million dollar payout. But you should talk to an experienced lawyer to sue hospital to see what they can do with your case and also to see if they can help you sue a doctor or hospital after the incident.
How do I file a malpractice claim against a doctor?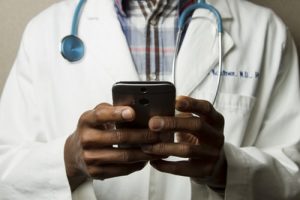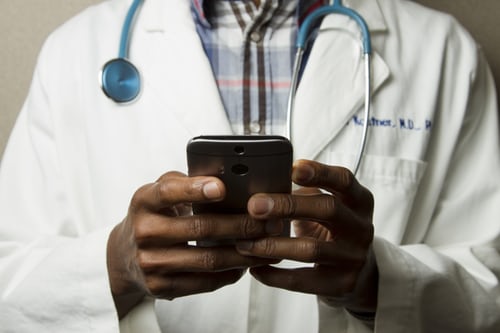 After you have done everything else, you should also meet with your doctor or the hospital officials. Even if you are not going to bring a medical malpractice case, you should try to negotiate with them one-on-one to see if they will waive some of your medical bills or compensate you in some way. You should bring an attorney with you if possible, but always remember that you should never sign any kind of legal document or waiver without an attorney looking it over first. Florida medical malpractice attorney helps to file a malpractice claim against a doctor.
Finally, you should also report the incident to a state regulatory agency for further investigation and possible punitive action. Although many of these punishments will be less than what you may want, it still creates a paper trail that can be presented as evidence in a civil case. Doctors and nurses should be reported to their regulatory boards. State health departments are in charge of hospitals and nursing homes, so they should be contacted if the incident occurred at one of these sites.
2012 -2016 Average Annual Pre-Capita Medical Malpractice Costs Fort All Practitioners in the US States

Medical Malpractice Trends in Florida, USA
| | | | | | | | | | | | | | |
| --- | --- | --- | --- | --- | --- | --- | --- | --- | --- | --- | --- | --- | --- |
| Years | 2005 | 2006 | 2007 | 2008 | 2009 | 2010 | 2011 | 2012 | 2013 | 2014 | 2015 | 2016 | 2017 |
| All Paid Claims | 1,312 | 1,042 | 1,061 | 1,194 | 1,176 | 1,065 | 969 | 964 | 1,000 | 1021 | 1,008 | 1,185 | 1,105 |
| Paid Claims for MD/DO Only | 1,070 | 842 | 852 | 964 | 923 | 811 | 736 | 727 | 736 | 786 | 805 | 776 | 874 |
| Total Paid for All Providers | 274.9 | 234.96 | 277.3 | 298.28 | 267.4 | 250.95 | 220.87 | 201.64 | 203.78 | 233.2 | 257.78 | 236.85 | 251.22 |
| Total paid for MD/DO Only | 248.34 | 206.32 | 247.24 | 264.34 | 234.17 | 219.63 | 192.76 | 175.29 | 167.34 | 201.79 | 223.11 | 194.68 | 216.08 |
| Inflation-Adjusted Payments: All | 344.92 | 283.19 | 324.84 | 334.92 | 302.98 | 280.46 | 239.33 | 214.82 | 213.38 | 239.79 | 264.77 | 240.14 | 251.24 |
| Inflation-Adjusted Payments: MD/DO only | 311.6 | 248.68 | 290.16 | 296.85 | 265.4 | 245.66 | 208.86 | 186.71 | 175.25 | 207.47 | 229.03 | 197.4 | 216.08 |
| Population | | | | | | 18.84 | 19.1 | 19.34 | 19.58 | 19.9 | 20.27 | 20.66 | 20.98 |
| Practicing Physicians | | | | | | | | 48852 | 50006 | 51160 | 52423 | 53685 | |
| Average Per Capita Malpractice costs: All Providers | | | | | | 13.32 | 11.56 | 10.43 | 10.41 | 11.72 | 12.72 | 11.46 | 11.97 |
| Average Per Capita Malpractice costs: MD/DO only | | | | | | 11.66 | 10.09 | 9.06 | 8.55 | 10.14 | 11.01 | 9.42 | 10.3 |
| Total Claims per 1 Million Population | | | | | | 56.53 | 50.73 | 49.84 | 51.07 | 51.31 | 49.73 | 57.36 | 52.67 |
| Claims per 100 Physicians | | | | | | | | 1.49 | 1.47 | 1.54 | 1.54 | 1.45 | |
Doctors Say "I'm Sorry" To Reduce The Number Of Medical Malpractice Lawsuits
In an article called, "Why is it so hard for doctors to apologize?" in The Boston Globe they said, "Fixing a system built on blame and revenge will require bold ways of analyzing mistakes and a radical embrace of openness."  They found some interesting cases of how far saying "I'm sorry" and acknowledging mistakes can go when it comes to doctor/patient relationships.
Read the Story of Danielle Bellerose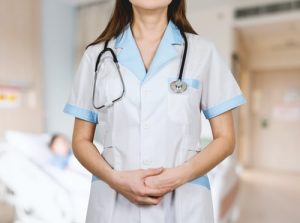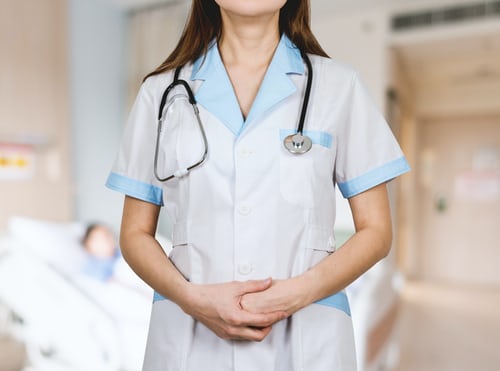 After losing a premature baby due to necrotizing enterocolitis, a devastating intestinal complication that affects premature babies, just 8 days after delivery at the Beth Israel Deaconess Medical Center, bereft mother Danielle Bellerose, was looking for answers to her question, "Why had no one diagnosed her daughter's condition sooner?"
After three requests to meet with Beth Israel caregivers and a series of broken promises no meeting ever materialized. When Danielle contacted the hospital to get her daughter's medical records and a clerk said that no such patient had ever been treated (a problem later attributed to a paperwork error) Danielle started to fear the hospital was hiding behind a mistake and retained a malpractice attorney experienced in handling birth injury cases.
She Contacted a Lawyers to sue for malpractice
Her attorneys obtained her daughter's medical records and a doctor reviewed them and cited that the baby suffered a "premature and preventable death" from necrotizing enterocolitis that occurred as a "direct result" of "deviations from the accepted standards of care.
Danielle Bellerose filed a lawsuit against six of the doctors and nurses who had treated her daughter. Danielle later said, "If someone had just talked to me, none of this ever would have happened," but the silence from the doctors and nurses not only propelled her to sue, but the lack of remorse fueled her passion for justice on behalf of her daughter. The Bellerose family was awarded the largest malpractice award in the state that year.
Another attorney agreed that sometimes patients just want to be heard and acknowledged. His plaintiff had suffered a major infection after abdominal surgery and communication between her and her doctor came to halt during the six years between the surgery and the trial. After listening to her doctors' testimony in court she realized he'd done his best. After winning the case, she told her surgeon that, "If I'd known everything I know now, I would never have sued you."
After Hospital Quickly Offers Reasonable Cash Settlements
The sued physician took her words to heart and as executive director for clinical safety at a major teaching hospital, he has revised the hospital's medical liability program. Now, claims are reviewed by impartial medical providers and in cases where a mistake caused harm, doctors are encouraged to apologize for face to face, and the hospital quickly offers reasonable cash settlements.
His results have been good. In the old malpractice system — one that doctors and lawyers call "deny and defend" — parties on both sides of a case would immediately gear themselves for an ugly courtroom battle.  In this physician's new system, five impartial doctors reviewed a recent possible malpractice case files and concluded her physician had made a mistake. Within three months, the patient and doctors talked to each other during a heart-felt two-hour meeting. The doctors explained the situation and assured the patient she was now cured and her lawyer said his role during the process changed from "warrior to counselor." The patient turned to her lawyer and told him that she felt so good after that meeting that she didn't care if she got a dime.
Why the change of heart? She said, "I felt like I had finally been heard. I can't even describe how euphoric I felt when I left that meeting."
If you or a loved one have been a victim of medical malpractice, contact our attorneys to discuss your case.
Contact Our lawyer to sue the hospital or Doctor in the USA:
If you or someone you love has been injured by a doctor or medical professional, then you must take some initial steps to ensure you can get results. Contact an attorney to know how to sue a doctor No one wants this to happen to them, but if it does, it is also important something happens to ensure that it will not happen to someone else later on. It is also important you or your loved one receives compensation for your injury. If you feel you have been injured by a doctor, then contact the law offices of Wolf & Pravato to schedule a consultation and learn more about your rights.
We also provide our services in other cities: