Taxi Accident Attorney Florida
In the state of Florida and in most busy cities worldwide, a taxi cab is a popular mode of public commute. Cabs in South Florida are usually used to transport tourists from the airport to the hotel and to their tourist destinations. Taxi cabs are also heavily depended upon for a quick ride home when the weather gets tough or when you left your car due to issues with parking. Even a drunk person who can no longer drive his car gets home safely through a cab. Because a taxi is regarded as a common form of transportation, they must adhere to a higher standard of care in terms of driving and for the safety of the passengers.
Yet, car and taxi accidents do happen and when they do, there is nothing much that can be done to avoid the situation. A car accident is a daunting experience, much more a taxi accident because it involves not just you as the passenger but the taxi company, the driver and the company's insurance policyholder.
Every year, thousands of people die or get seriously injured from a taxi accident. Cab passengers expect to be transported safely by drivers who are professional and observant during the entire trip. However, this is not always the case because there are certain negligent cab drivers who are prone to accidents not just to the passenger but also possibly to other motorists or vehicles. Fort more help call Florida taxi accident lawyer at the law offices of Wolf & Pravato.
What are the Basic Duties of a Taxi Cab in Florida?

As a basic mode of transportation, cab drivers and their companies have the following duties:
Offer reasonably safe and cabs in good working condition that are regularly maintained
Employ drivers who are skilled and apply good driving habits
Exercise caution at all times when driving to guarantee the safety and security of passengers
Exercise care and vigilance in transporting passengers
Comply with all the vehicle regulations and safety laws
Caution passengers of an imminent danger that the driver knows about
When a taxi driver tries to breach any of these duties, accidents are then bound to happen. Several scenarios of breach of duty have led to injured passengers and damage of other vehicles. Examples of these negligent acts are car crash due to reckless driving, failure to stop properly on the road or in a safe location, failure to address vehicle problems immediately, and failure to assist passengers in entering or exiting the taxi.
Taxi Cab Regulations

In the State of Florida, here are the taxi cab regulations that taxi companies must strictly adhere to:
Taxi cabs must be registered with the state
Taxi companies must carry taxi insurance
Florida Taxi laws require a taxi to get Bodily Injury Liability coverage of $125 per person, $250,000 per occurrence and $50,000 property damage liability insurance policy.
Taxi cabs are excluded from the no-fault insurance state law
However, these regulations have pushed taxi companies to treat their drivers as independent contractors. As such, taxi drivers can already lease their vehicles for commercial purposes so they become solely responsible for getting their own liability coverage. If a driver is alleged of being negligent, the taxi company can wash their hands of any possible liability claims.
What are the Common Causes of Taxi Accidents in Florida?
What usually causes taxi accidents? There are many possible causes but the list below shows the most common:
Driving in a tired body condition
Over speeding
Aggressive driving
Poor weather conditions such as thick fog or snow
Taxi Cab Accidents Florida
A taxi accident can occur in two ways. First, a taxi could come in collision with the car you are driving or riding in as a passenger. Second, the taxi you are riding in could get into a car crash which can either be the fault of the driver or the other driver's fault.
When a taxi hits the car that you are driving or a motorcycle that you are riding, you will have to prove damages and liability. You should be able to prove the negligence of the taxi cab driver and defend yourself against the driver's taxi company.
If you are a passenger of the taxi you are riding and you happen to get into an accident, the main concern when filing a lawsuit will be the damage claims. Taxi accidents often happen due to the fault of either the driver or the driver of another vehicle. You can either file a case against the taxi company or the driver of the other vehicle.
Why to Choose the Most Reliable Taxi Accident Lawyer Florida?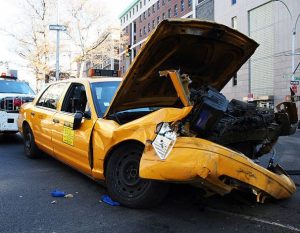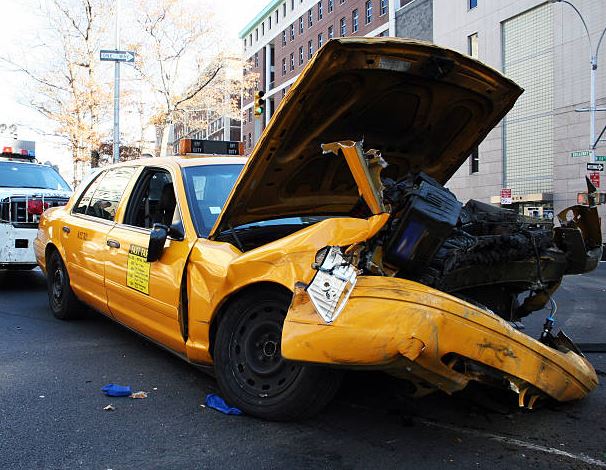 If you get into an accident involving a taxi, you must choose your Florida taxi accident attorney carefully. Look for a lawyer who has a fierce yet effective approach when your insurance company and the can company refuse to compensate for any damages from the accident. Find a Florida taxi accident lawyer who is adept with the techniques and strategies that insurance companies use to give you minimal settlement. A good taxi accident lawyer in Florida is able to counter these tactics.
You may scout for leading car and taxi accident lawyer experts who have represented popular similar cases in your area. Just get your case evaluated for free and then you can make your choice. Florida Taxi accident lawyers help the victims file a personal injury lawsuit to help in compensating for medical bills, lost wages, vehicle damage and rehabilitation expenses. In cases of death, the Fort Myers taxi accident lawyer can help in filing a wrongful death case and pursue claims against at-fault taxi drivers or their company to compensate for the loss of a family member.
While you have been fed with the necessary information and action plans when taxi accidents arise, it is still best to help prevent any form of accident to happen. As a passenger, you may need to also be as vigilant and careful as the driver who is currently in charge of your life while still aboard the taxi. Nobody wants accidents to happen, more so unexpected death due to car crash and the like. You can always do your part in keeping yourself away from harm.
Contact Taxi Accident Attorney Florida for Help
If you have been injured in an accident due to the negligence of a taxi driver and you believe the taxi company may also be liable, contact the experienced Florida personal injury lawyer attorneys at the law office Wolf & Pravato. Let our experienced injury lawyers fight for you. You may be eligible for compensation for your medical expenses, property damage, lost wages and more. Call us at 1-954-633-8270 or fill out our online contact form.
We help the victims of other practice areas:
Read the latest legal blog on personal injury and accident in Florida