Accident Stay on your Driving Record
Road accidents can be stressful and life-altering at times. Apart from the terrible shock of the accident itself, you also need to take care of all the insurance, paperwork, and police reports involved in it. More often than not, people are likely to ponder their driving records and the impact these accidents can have on them.
When you are involved in a car accident, whether it is your fault or not, it can be reported to the Department of Motor Vehicles in your specific state. It comes down to your state that ultimately determines how long an accident actually remains on your record. The tenure of the accident mentioned on your driving record is dependent on various factors, including the severity of the crash and the place of the incident. 
How long does an accident stay on the Driving Record?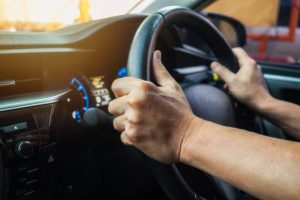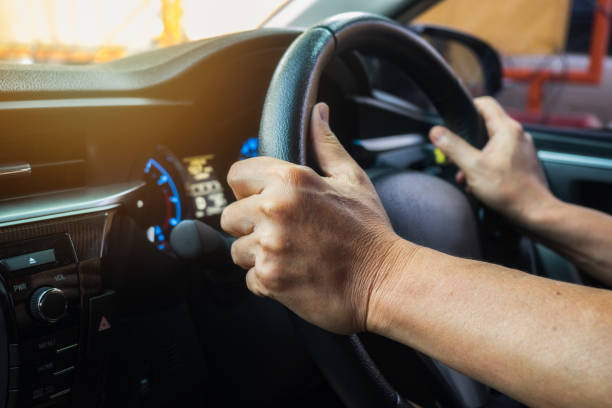 The existing points system accounting for the traffic violations committed by you over a period of time does not dictate the time duration for which an accident stays on your driving record. While excessive points may lead to the suspension of your driver's license, it has little to no role in determining the status of the record. 
Based on the nature of the accident and the damages caused, the duration can be defined as follows:
Since this is your first-time offense, various insurance companies will likely forgive you and have no mention of your driving records whatsoever.
Accidents that have little impact and have caused some damages during the collision are often kept on the records for three years. 
Given the severity of the crash and the sheer carelessness of the driver, these accidents tend to stay on the driving records for ten years.
Does a no-fault accident also go on the Driving Records?
Strange as it may seem to be, the accidents where you were the actual victim can also go on your driving records. Depending on the state where you live, the crash where you were not at fault can be reported in your records. However, you can prevent this by attaching a legal police report stating who the real at-fault driver was in the accident.
Accident mentions in your driving records are likely to impact your insurance rates, and thus, it is vital to get them off the official records. Only a few states, including California and Oklahoma, are governed by laws that do not allow them to impose higher premiums for not-at-fault drivers. Insurers at other places may continue to raise the insurance costs as per their will.
Additionally, drivers who have a relatively bad driving history with many at-fault accidents may also face a rise in the car insurance price even after a not-at-fault crash. 
How does an accident affect your Car Insurance?
Once you get involved in a car accident, your car insurance premiums are expected to rise. Your premiums get impacted till the time your driving record reflects that specific car accident. It has been observed that drivers involved in car accidents, which have caused significant injuries or property damage, suffer a 34% increase in their car insurance premiums. 
However, specific ways have been found that contribute to reducing your financial compensation after an accident. These primarily include accident forgiveness, which is now offered by a lot of insurance companies. 
To avail accident forgiveness and cut down on your raised premiums, exact accident details must be shared with the companies, including who was at fault during the crash. If your fault in a car accident is found to be more than 50%, it is likely to result in your insurance premium rising expansively.
Accident forgiveness is a helpful way out where your insurance provider would focus on decreasing your premium at first. It tends to get influenced by your past driving records majorly. If yours is a clean one, then you remain a safe bet. 
Ways to bring down your Car Insurance rates after a no-fault accident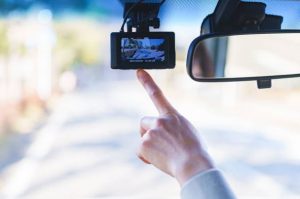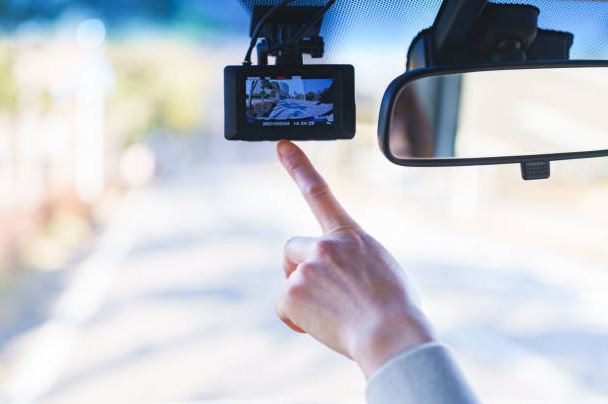 To get away with the soaring insurance costs can be daunting. While it may be tough to counteract the chargers once implied, here are some of the most sought-after ways that can help you deal with the situation better:
You can drastically lower your insurance premiums by bundling your policies and insuring other belongings along with the car. Getting insurance for your life, car, and home from the same company can help you a long way.
Avail of the Insurance Discounts
Many insurers give good student, multi-policy, and defensive driver discounts. Always be on the lookout for them and avail as and when the opportunity strikes. 
Check with other Insurers
You must always compare your insurance plan with other companies to ensure that you end up with the ones offering the least auto insurance costs while serving you better deals. 
Our Florida Personal Injury Attorneys at Law Offices of Wolf and Pravato are here to help you deal with your auto insurance cases and maintain a decent driving record. Reach out to us today, and our dedicated teams will be happy to assist!