Fort Lauderdale Workers Compensation Attorney
Our Fort Lauderdale workers compensation lawyers represent clients injured in accidents at work, motor vehicle accidents, and premises liability (slip and fall) accidents. Our Fort Lauderdale workers compensation attorneys are advocates for those who have been injured through the negligence of others. Whether the injury is minor or catastrophic, every client that comes through our door is treated with respect. We pride ourselves in providing trustworthy and honest legal representation. Visit our catastrophic injury attorney page for in-depth information.
When you suffer injuries in an accident at work, you may receive workers' compensation benefits from your employer. Filing for your entitled financial benefits can be a long, complex process. A Fort Lauderdale worker compensation lawyer can ensure that you meet all the qualifications and submit a complete, accurate application.
How Workers Compensation Lawyer Help to Get My Worker compensation?

You should consult a workers compensation attorney Fort Lauderdale when you sustain injuries at work, or to file an appeal if the workers' compensation insurance company denied your original claim. A lawyer can also help you understand which type of benefits you are eligible to receive medical benefits, lost income benefits, or death benefits for a family member.
A Worker Compensation Lawyer Can Ensure You Meet Eligibility Qualifications
When applying for workers' compensation in Florida, you must report an injury to your employer within 30 days of the accident. Your employer then has seven days to report it to their insurance company under the 2019 Florida Statutes § 440.185.
Your worker compensation attorney Fort Lauderdale can make sure the report of your injury is complete and contains all of the following mandatory information: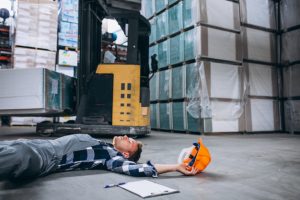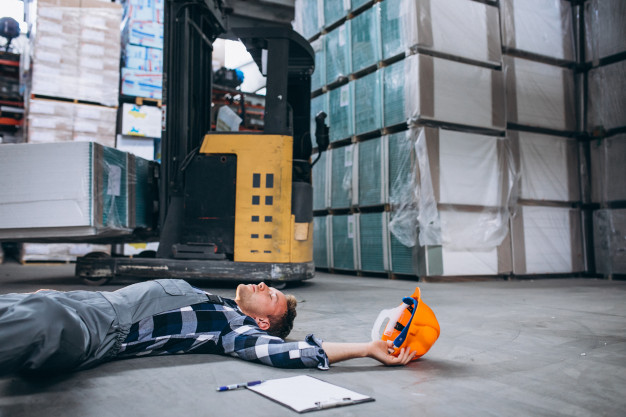 Name and contact information of your employer

Your full name and contact information

Your social security number (SSN) and job title

A description of what led to your injury or illness

The time, date, and location of your injury
Discuss the details of your claim with a worker compensation lawyer. They may ask you to submit additional information.
How Fort Lauderdale Worker Compensation Attorney Can Help You Understand Your Eligibility For Benefits?
The type of injury or illness you endure on your job, and the physical toll it takes on your health will determine the type of benefits you qualify to receive. A Fort Lauderdale workers' compensation lawyer can review your case and your medical records and help you determine which benefits cover lost wages and other monetary compensation so you should apply for:
Temporary total disability (TTD) for employees who are unable to immediately return to work.

Temporary partial disability (TPD) for employees who can immediately return to work but with less strenuous activities.

Impairment income benefits (IIB) for employees who cannot expect to see any significant improvement from their initial injury or illness.

Permanent total disability (PTD) for employees who will not be able to return to work at all due to a permanent disability.
Speak to a workers' compensation lawyer in Fort Lauderdale near you who can review your medical records and help you make an informed application decision.
How Worker Compensation Attorney Can File an Appeal on a Denied Claim in Fort Lauderdale, Florida?
Whether your employer or their insurer denies your original claim, you do not have to accept a denial as a final answer since there are procedures for resolving benefit disputes, according to 2019 Florida Statutes § 440.192. A workers' compensation lawyer can file an electronic appeal on your behalf. Your attorney can ensure your appeal is complete and contains mandatory information: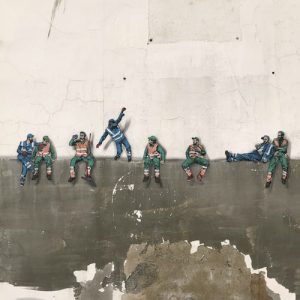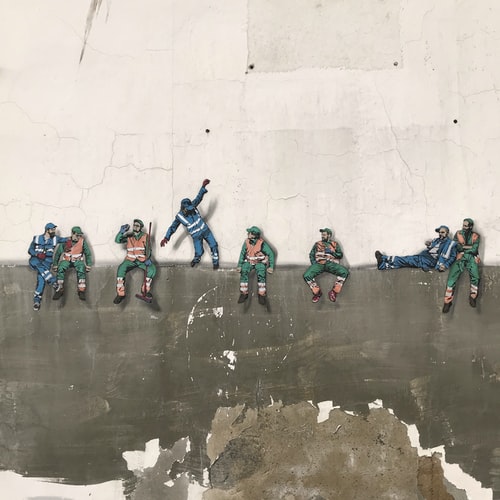 Your name, contact information, and SSN 

Information that relates to your injury or illness

Information on the requirements of performing your job

The date you are due worker's compensation

Calculated costs to travel to and from medical care and treatments

Unpaid medical bills and an explanation for those bills
A Fort Lauderdale worker's compensation attorney can help you compile the required documents and present a successful appeal.
How Fort Lauderdale Workers Compensation Lawyer Fight For Your Workers' Compensation Rights?
If you suffered injuries or became seriously ill at your place of employment, you may receive workers' compensation benefits. A workers' compensation lawyer can advocate for you to receive the financial compensation you and your family depend on.
Do not fight alone. Call a Fort Lauderdale workers' compensation lawyer with the Law Offices of Wolf & Pravato at (954) 633-8270 today.
Decades of Fighting Hard and Winning Big For Injured Floridians
If you are struggling with a Social Security Disability claim or need help pursuing a civil service disability pension, contact our experienced Fort Lauderdale workers compensation attorneys today for a free consultation.
Never misjudge or undervalue the seriousness of your accident or injury. Often, what seems like an uncomplicated and clear-cut case can quickly become a complicated legal mess. With your future at stake, it's important to contact an experienced workers compensation lawyer in Fort Lauderdale to discuss the details of your case.
Protect your rights and don't settle before you get legal counsel. The law limits how long you have to file a claim. Make sure to seek professional advice as soon as possible and act quickly so you don't lose your rights. For more help contact our Fort Lauderdale personal injury lawyers.
With Our Fort Lauderdale Workers Compensation Lawyers in Your Corner
We are a full-service Fort Lauderdale workers compensation law firm that will aggressively pursue your claims smoothly, from start to settlement. We have handled many workman compensation cases that involved on-the-job injuries, such as
Asbestos and Mesothelioma Claims
Catastrophic Injuries
Defective Product Liability
Traumatic Brain Injury
Talk with a Florida Workman Compensation
Contact The Law Offices of Wolf & Pravato:
If you suffered an injury at work, our Fort Lauderdale personal injury lawyer can help you obtain fair benefits. Contact the Law Offices of Wolf and Pravato today for a free evaluation by calling us Toll-Free at (844) 334-1783, or by filling out our online contact form.
Fort Lauderdale Workers Compensation Attorney FAQs
When Should I Hire a Workers' Compensation Lawyer?
Hire a Fort Lauderdale workers compensation attorney as soon as you are well enough to do so. This means:
Receiving prompt emergency or acute medical care
Ensuring you are medically stable and not in immediate danger
Looking up attorneys in your area and selecting one to represent you
Workplace injuries can happen in many ways, from machinery malfunctions to collisions on dangerous roads to faulty materials. You deserve compensation. Our Fort Lauderdale workers' compensation lawyers can help you fight for it.
Are There Any Time Limits for Filing Workers' Compensation Claims?
Yes. The Florida Chief Financial Officer (CFO) states that you have thirty days from the accident date to report your injury to your employer. Once you inform your employer, they have seven days to file a claim with their workers' compensation insurer. If they refuse to do so, you can file a claim yourself or with help from a workers' compensation lawyer in Fort Lauderdale. What happens if you miss these time limits? The insurer would have the right to reject your claim, and you would not receive any compensation. It is in your best interest to act quickly following an on-the-job accident.
How Often Should I Hear from My Workers' Compensation Attorney?
After you hire a Fort Lauderdale workers' compensation lawyer, they should provide regular updates about:
What they are doing to keep your case moving
What actions your employer and their insurer are taking
What options you have as your case progresses
How regular is "regular?" That depends on what stage of the case you are in. Sometimes, if your lawyer is involved in lengthy negotiations or is waiting on the liable party's response to a demand letter, you may not hear from them for a while. That is okay and does not mean something has gone wrong. You should also know that you do not have to sit around waiting for your lawyer to call you. You have the right to contact them and ask for an update whenever you want one.
How Long Does It Take to Settle a Workers' Compensation Case?
There is no way to guess how long your case will take. The process could be longer or shorter depending on:
How much evidence is available to prove your claims
How many parties are involved (the more parties, the more complex your case could be)
If your employer agrees to cooperate with your claim and negotiate in good faith
How long it takes for you to receive an accurate diagnosis
How Much Does a Workers' Compensation Lawyer Charge?
Every workers' compensation attorney in Fort Lauderdale charges different amounts in different ways. The Law Offices of Wolf & Pravato works on a contingency-fee basis. What does that mean? It means you pay us an agreed-upon percentage of your settlement only after you get your money. In addition to charging attorneys' fees, we may ask you to reimburse us for any legal expenses we incur while fighting your case, such as filing fees. We are always up front with clients about what we expect to be paid and when.
We help the victims of workers compensation and other practice areas: