Construction Accident Lawyer Fort Lauderdale
Do you seek compensation after a construction accident? A lawyer from the law offices of Wolf & Pravato can help you file a construction accident claim in Fort Lauderdale and recover damages for your injuries. Let an attorney from our office get your life back.
Did you know the construction industry is considered the most dangerous job in the country?
According to the Bureau of Labor Statistics (BLS) for 2012, there are roughly 150,000 construction site accident injuries each year. Construction injuries make up 19.3% (the highest percentage) of all injuries in the private industry sector. While many of these injuries are caused by simple accidents, many are caused by carelessness or negligence of someone else.
Florida law protects victims who are injured in construction site accidents. Section 440.02 of the Florida Statutes requires employers in the construction industry to carry workers' compensation insurance if they employ one or more workers. Subcontractors must also provide workers' compensation coverage for their employees under state law. Even out-of-state employers and subcontractors with employees working in Florida must provide proof of a Florida workers' compensation policy.
When do You Need to File a Construction Accident Claim in Fort Lauderdale?
Workers' compensation benefits may provide much-needed financial support to injured workers or surviving family members, but depending on the severity of the accident, workers' comp may not be enough. If you have been injured or lost a loved one due to a construction accident in Fort Lauderdale, you may be eligible to file an injury or wrongful death claim to obtain additional coverage, such as reimbursement for pain and suffering, future wage loss, and medical expenses.
We realize these are often very tragic situations, with long-term consequences for the victim and the family. We feel an injured construction worker should be able to recover the maximum possible damages, and once we represent you, you can expect your case to be addressed with tenacity, commitment, and the highest level of legal skill.
What do I Claim in Construction Accident in Fort Lauderdale, Florida?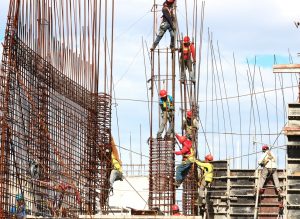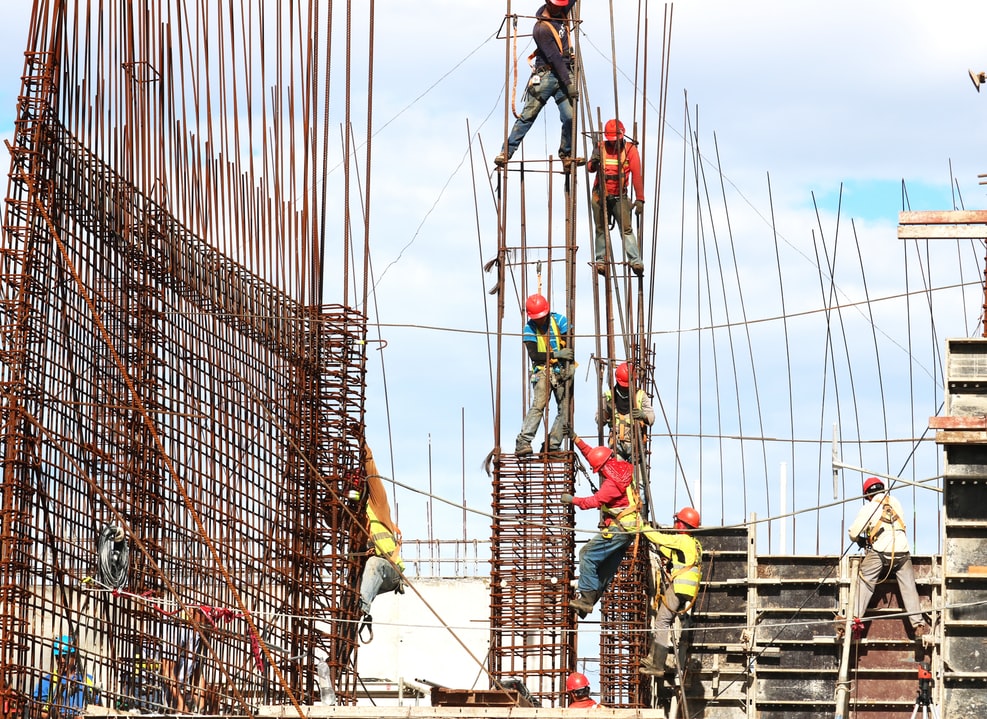 At the law offices of Wolf and Pravato, we specialize in representing claims related to common safety violations that occur on construction sites that either cause or contribute to an accident, including the following:
Failure to provide adequate training for employees
Falls from heights
Electrocution
Poor construction of guard rails, scaffolding, or stairs
Machinery accidents
Falling objects
Supervisor negligence
Hazardous work environment
Improper or careless use of equipment
Building collapse
Logging accidents
Defective tools or equipment
Defective ladders
Fires and flammable materials
Accidents with cranes, hooks, forklifts
Failure to comply with Occupational Safety and Health Administration (OSHA) requirements
Exposure to toxic or hazardous chemicals
If you or your family member has sustained injuries from a construction accident in Fort Lauderdale, it's important to act swiftly to protect your rights. Even if you think that your injuries after an accident are "minor" bear in mind that many injuries worsen over time. When an accident does occur on a construction site, it is not uncommon for those who are injured to suffer traumatic brain injuries, amputations, and spinal cord damage. Such catastrophic injuries often require lifelong medical care.
The team at the law offices of Wolf & Pravato is experienced with this area of law, which means an experienced construction accident attorney leads every construction accident claim we handle.
Exploring All Possible Causes of Injuries from a Fort Lauderdale Construction Accident
Our Fort Lauderdale construction accident attorney team should meet with you as soon as possible after your injury to discuss your case in order to collect and preserve important evidence before it's destroyed and to interview witnesses while their memories are fresh.
What is the Type of Construction Accidents Injuries?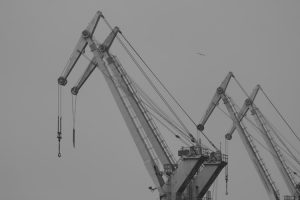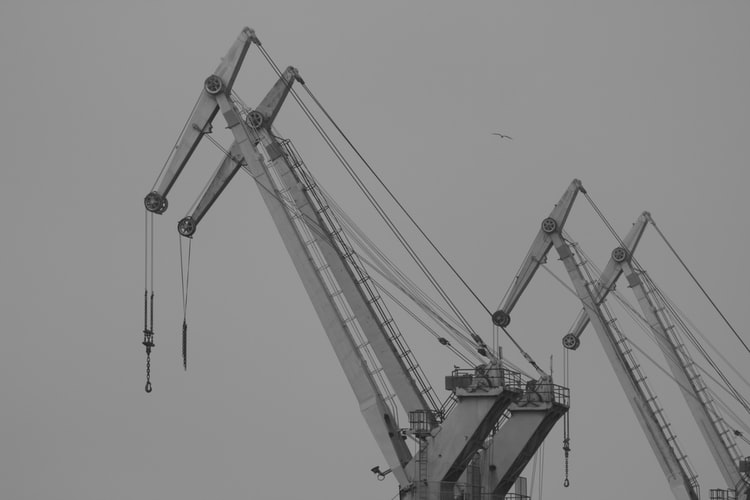 Cuts, scrapes, and lacerations on the human body – Despite the fact that these may appear to be minor, whenever left untreated they can be conceivably perilous. Cuts and gashes may originate from such things as inappropriately utilized devices, defective hardware, or uncovered nails when you are on a construction site in Fort Lauderdale. On the off chance that, for example, the uncovered nail is corroded or covered in synthetic compounds, these can enter the circulatory system causing lockjaw or blood harming.
Broken bones—Another basic injury is broken bones on the Fort Lauderdale construction site, especially hands and fingers. This can become possibly the most important factor from inappropriately utilized gear, for example, hammers or from mishaps including falls or having the bone squashed in the middle of dividers and vehicles.
Loss of appendages—Amputations can happen, especially when utilizing sharp apparatuses, for example, saws. On the off chance that an error is made when utilizing a saw, it can bring about the passing of a finger or even a hand. Dropping a saw unintentionally can likewise prompt the departure of a toe now and again. Shockingly, if a cut or cut off appendage is excessively profound or the going with blood misfortune is excessively extreme, at that point the mishap can bring about death. If this happens and you need legal help contact our Fort Lauderdale construction accident lawyer.
Eye and ear wounds—Vision and hearing are especially in danger on a building site in Fort Lauderdale. Sharp bits of metal or wood may go flying when a laborer is pounding or sawing these materials. On the off chance that the parts hold up in the eye, it can prompt hindered vision or even all-out vision misfortune. Similarly, the introduction to boisterous commotions, for example, drills and jackhammers can harm your hearing simply as standing excessively near an amplifier during a live performance. That is the reason it is so significant for laborers to utilize their wellbeing hardware, for example, goggles and earplugs and for managers to guarantee that all specialists are following these security safety measures. For legal help call our Fort Lauderdale construction accident lawyer.
Lower leg, back, knee, and shoulder wounds — Another construction accident is the joints and muscles in a laborer's body can step by step and in the end wear out from abuse. So also, these zones can be extraordinarily affected in case of a fall or comparative incident. A large number of these may require non-intrusive treatment to restore the injury and some overexertion wounds may expect the medical procedures to address.
Head and spinal wounds — Falls and falling items can cause head/cerebrum wounds alongside spinal issues including mind harm and loss of motion. These are among the absolute most genuine development wounds. If you got in this situation search a doctor and also call a Fort Lauderdale construction accident lawyer for help.
Consumes and dangerous introduction — As recently referenced, flames and electric shocks are one of the rarer sorts of mishaps on building destinations, yet they do occur. Shockingly, despite the fact that they might be less incessant, they are additionally amazingly serious and can take a lot of time and treatment to recuperate from. Furthermore, certain employments, for example, welding can not exclusively be a hazard for consumes yet additionally for presentation to synthetic compounds and different poisons, especially fumes and gases.
Post-Traumatic Stress Disorder (PTSD) — Although PTSD is something that has been all the more firmly related to fighters coming back from battle, it is additionally an issue that can influence laborers—either from the injury-related with a mishap or from seeing the passing or injury of an associate in such a mishap. PTSD is a genuine mental issue that can take sentiments of dread, blame, and tension and intensify these until the sufferer can't work typically. In serious circumstances, PTSD can prompt suicide or self-destructive considerations.
Passing or Death — In extraordinary cases, development laborers have been known to lose their lives in mishaps. In these circumstances, the specialist's life partner or family may look for compensation for their lost adored one as an unfair demise claim. For a claim on death on construction, accident calls our Fort Lauderdale construction accident lawyer.
While you need to act quickly, it's also important to exercise great care in choosing a construction accident lawyer in Fort Lauderdale. You'll want to carefully ask questions of any construction accident attorney before you hire him or her to get an idea of:
What Questions to Ask for Construction Accident Lawyer in Fort Lauderdale, Florida?
How they plan to approach your Fort Lauderdale construction accident claim;
How they calculate the compensation needed to address all injuries from the construction accident – not just those that are readily apparent to the eye, such as broken bones; and
If they will delve into issues of "manufacturer claims" – A serious injury case is often highly complex. There may be several liable parties, including other construction firms working the site, equipment manufacturers, utility companies, and tool manufacturers.
At the Law offices of Wolf & Pravato, our Fort Lauderdale construction accident attorney team uses the best reconstruction experts and the top accident and defect engineers to truly understand the biomechanics of the accident and to seek out the evidence that others may overlook.
How Does Fort Lauderdale Worksite Injury Lawyer deal With Your Case?
Our Fort Lauderdale personal injury law firm has decades of experience in Florida law and is made up of a team of highly skilled construction accident lawyers and a team of investigators, assistants, interpreters, and administrative staff.
An aggressive Fort Lauderdale construction accident attorney at the law offices of Wolf and Pravato can build a strong case to ensure you obtain rightful compensation for your losses. Injured workers may file for workers' compensation benefits to compensate for medical bills, current, and future lost wages and permanent disabilities that prevent them from returning to work. Surviving family members may be eligible for coverage as well.
Contact Our Construction Accident Attorney in Fort Lauderdale
If you have been involved in a Fort Lauderdale-area construction accident or if you need a construction accident attorney, Contact us immediately. We will answer all of your questions, explain your rights and help you to achieve justice. Justice is not automatic; we will fight for you. Law Offices of Wolf and Pravato are based in Fort Lauderdale but are here to help victims and their families from Miami to Ft. Myers.
Read our blogs related to construction accident: