Accidents Caused by Construction Zones
When you see a construction zone on the road, this usually means that bigger and better things are coming. Sometimes, it's a matter of road widening. Other times, they're building bridges, flyovers, or tunnels. Whatever it is, road construction is quite common and this means that the accidents caused by construction are common as well.
Generally, cars slow down when they see a construction zone on the road because this means that there are road blocks ahead. Cars try to stay away from the construction zone as much as possible, but sometimes it's really unavoidable.
The fact is that when motorists drive near a live construction zone, a lot of things can go wrong. This is because road construction usually means barrels, lane changes, detours, a confusing network of signs, and the ongoing building, repairing, or maintenance of roads. You wouldn't want to get caught in the middle of all that, but some of these accidents are hard to avoid. When you do get caught in an accident caused by construction, it's good to have a knowledgeable lawyer that you can rely on.
How Road Construction Can Cause Accidents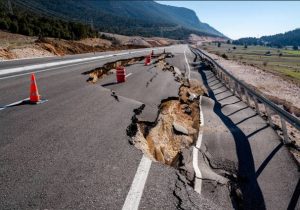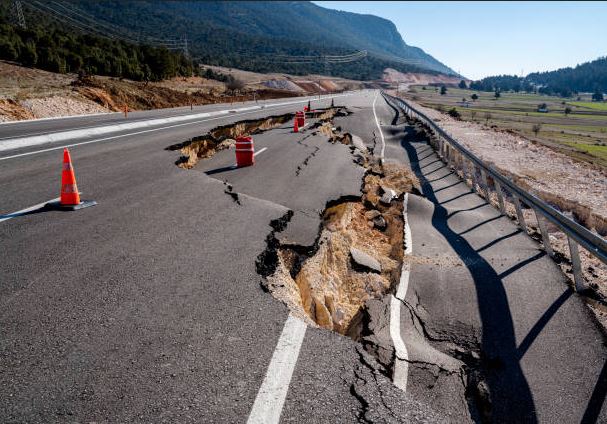 The accidents and injuries caused by ongoing road construction vary a lot. This is because the circumstances will differ on a case to case basis, and this affects the resulting injuries. That said, it's good to be fully aware of the possible scenarios wherein road construction can cause injuries. Here are some of them:
Confusing Road Signs – When a construction zone takes over a big portion of the road, some signs need to be put up in order to ensure the smooth flow of cars as they pass through the rest of the lanes that are free. However, there are cases when these road warning signs are put up in a manner that's confusing. When this happens, accidents can occur because motorists may interpret these signs differently.
Ambiguous Lane Markings – Aside from road signs to guide the motorists on how to go about the detour, a construction zone also typically means the rest of the lanes will be marked differently. Some lanes will have to merge, and there may be sudden lane changes that need to be communicated properly. Ambiguous lane markings only increase the confusion, and if the new highway divisions or edge lines are missing or marked in the wrong way, this can definitely cause accidents to happen.
Inadequate dividers, guardrails, and barriers – There are safety precautions that need to be put in place every time a construction zone goes live. In the case of road construction, the barriers have to be very clear. If they're not, then accidents will definitely occur.
Unsafe road conditions surrounding the construction zone – If for some reason the gravel, oil, or any other material coming from the construction zone makes its way to the road, this will make the conditions very hazardous for motorists. If the road is poorly lit and motorists have a hard time seeing the construction zone right away, then this could lead them straight to it and won't even give them time to react.
Poor traffic control – Some construction zones need flagmen or people who will be in charge of traffic control. This is particularly important in high-speed roads, or in two-way roads that suddenly become one-way because of the construction. If there's a lack of flagmen and poor traffic control, accidents are bound to happen.

All of these conditions (and more) can cause accidents to happen near construction zones, and when they do, somebody has to be held accountable. Construction though is particularly tricky because you can't easily pinpoint who to blame. There are many stakeholders when it comes to road construction, and you want to be able to claim your compensation from the right one. The party held liable could be the construction company, but there are cases when it's the independent contractor. If it's an accident caused by manufacturing or equipment failure, then that's another story as well.
Your lawyer can help you navigate through the tricky legal processes following road construction accidents, making sure that you can build your case and claim full compensation.
How to Claim
Different lawyers will have different approaches to building your claim, and this is something that you should be able to ask before you hire someone. You should ask how your lawyer plans to approach your Florida personal injury claim, and how he will estimate the compensation for your injuries. There are obvious injury-related claims like medical expenses and solving something like broken bones, but there are the less obvious claims that your lawyer should know about as well.
Another question you can ask is how much experience the lawyer has had in dealing with accidents caused by construction. The breadth and depth of experience that your lawyer will have in dealing with all kinds of cases will ensure that he or she can handle your unique case as well. This may involve second collision claims and other angles that are not as obvious to inexperienced lawyers.
Once you've decided on your lawyer and you've made sure that he or she is indeed capable of handling your case, you can now trust in your lawyer's expertise to build your case for you. Depending on the extent of your injuries, you should be able to claim all of the medical expenses that you have incurred and will be incurring as a result of the injury. This includes hospitalization, the care needed afterwards, bills for medicine, and others. You can also claim loss of income if you're not able to return to work due to the accident. Psychological trauma is also a valid claim, and there are others that are not as obvious.
Basically, injuries and fatalities caused by construction zone accidents are not the easiest thing in the world to deal with, because these types of accidents are typically more complex. Get in touch with the lawyers at the Law Offices of Wolf & Pravato today, and we'll be happy to give a legal evaluation to determine the best course of action.