Accident Affect a Car Lease
Getting into a car accident does not affect a car lease, in that you will still be expected to pay for the value of the vehicle to the leasing company. However, this does not necessarily absolve you from having to pay for damages just because you're leasing the vehicle. Depending on the situation, you may have to use insurance coverage to pay for the cost of repairs or the vehicle's value. 
If you or a loved one got into a car accident while driving a leased vehicle, you may qualify to file an insurance claim or lawsuit against the liable party. Through these methods, you could recover compensation to cover the property damage and any other damages you suffered in the accident, such as medical expenses for an injury. 
You Can File an Insurance Claim to Pay for the Property Damage to the Vehicle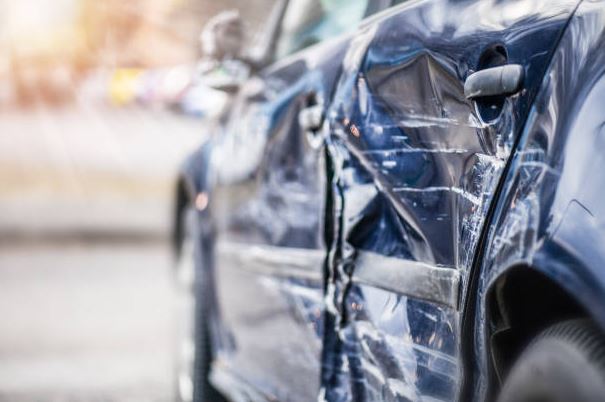 Each state has separate minimum insurance requirements for drivers if they get into vehicle accidents. Leasing companies generally require drivers to abide by these standards, though many companies require higher policy coverage than the state's legal minimum. 
Additionally, states may focus on personal injury protection (PIP) and property damage liability (PDL) coverage, while having other policies like uninsured motorist coverage (UM) and comprehensive collision coverage be optional. Depending on the terms of your car lease and what insurance you purchased, you may be able to file a claim to recover costs for property damage to your vehicle. 
Do You Have to Pay for Damages if You Lease Another Vehicle?
Ultimately, whatever property damage that occurred on the vehicle must either be repaired by an approved maintenance company in the leasing company's network or paid back in value if the vehicle was totaled. This does not necessarily mean you will have to pay for the damages out of pocket. For example, you may have these options to handle the damages:
You can rollover the value of the damages onto a new car lease, which would increase your monthly payments.

You can opt to forgo the invoice for a new car to cover the damages. 

You can use gap insurance to cover the property damage costs.

You can file a claim or lawsuit against the at-fault driver or liable party's insurer to recover compensation, which you can use to pay for the damages.
Each case varies. If you would like assistance with negotiating a fair deal, you can hire a car accident attorney to advocate for you.
You May Use Gap Insurance to Cover the Damage if You Totaled the Leased Car
Gap insurance is an optional, supplemental auto policy that offers coverage in the event you total your leased vehicle and cannot afford the leftover difference of the car's value. When you total a leased vehicle, the lease is essentially over, as it is beyond repair. This means you must fulfill the rest of the lease before you can purchase a new car. 
Keep in mind that gap insurance does not provide enough coverage to purchase a new vehicle. However, you may receive coverage for a portion or the full difference of your lease, depending on how much you contributed to your policy and the leased vehicle's value. Investopedia goes into further detail about how gap insurance may help you cover the remaining value of the leased vehicle.
You May Have Options to Sue the At-Fault or Liable Party for Damages
If you were injured in an accident while operating a leased vehicle, you could pursue compensation from the liable party via an insurance claim or personal injury lawsuit. In these cases, you may be able to recover compensation for various damages besides property damage repair or replacement costs, such as:
Medical expenses

Loss of income, including benefits

Pain and Suffering and inconvenience

Emotional distress

Permanent disability or disfigurement

Reduced earning capacity

Loss of consortium
You may qualify for other damages not mentioned in this article, ranging from domestic services costs to wrongful death cases.
How a Car Accident Attorney Can Help You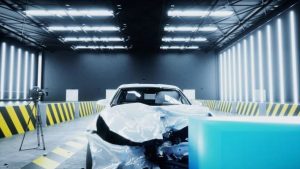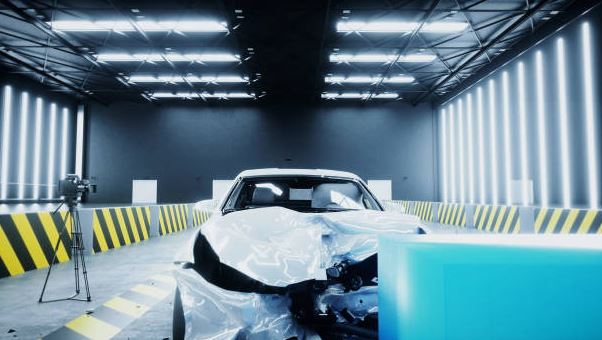 You can work with a Fort Myers car accident attorney from our firm to build your case. Our team can organize a separate investigation into your case to collect evidence, which may involve reviewing insurance paperwork, the accident report, and video footage of the accident. We can also handle communications with the other party's insurer or legal team, should they reach out for a statement.
Not all cases end in court. Our Fort Lauderdale car accident attorneys may be able to negotiate an out-of-court settlement for you, though we will prepare your case for trial if necessary.
Call the Law Offices of Wolf & Pravato to Handle Your Car Accident Case
A personal injury attorney Fort Lauderdale from the Law Offices of Wolf & Pravato can review your lease agreement, insurance policy, and other documents to see what legal options you have after getting into a car accident. Call (954) 633-8270 to receive a free consultation with one of our team members, who can answer specific questions about your case.