Hit and Run Accident Lawyer in Fort Lauderdale
No one wants to face criminal charges in Florida for something that could have easily been avoided, right?
Of course not.
If there's one thing our team of Fort Lauderdale hit and run accident attorneys at the law offices of Wolf & Pravato wants you to take away from this blog post, it's this: Do not, under any circumstances, leave the scene of a hit and run accident you are involved in!
Even if you are the one to blame, and you are scared or nervous about the consequences, stay at the scene. You will only make things worse if you leave. It is a big crime to run, no matter who is at fault.
Hit and Run Accident Cases in Fort Lauderdale
Hit-and-run cases are seen often in Florida, with almost 25 percent of all crashes involving a hit and run. Some of these accidents may only damage property, but there are still those that result in serious injuries or even death. Just a couple of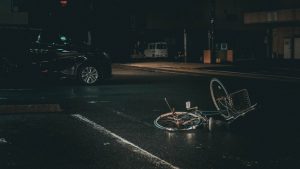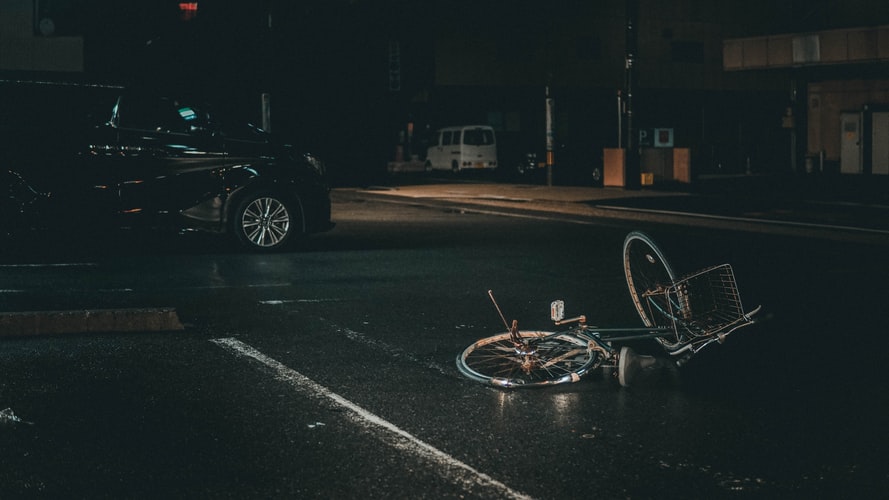 months ago, a Miami woman was left in critical condition following a hit-and-run collision. Luckily neighbors and innocent bystanders witnessed the crash and called 911 right away.
The state of Florida is trying to reduce hit-and-run accidents and has taken a large step in that direction the Florida Department of Highway Safety and Motor Vehicles implement a "Stay at the Scene" campaign. This campaign is aimed at reducing the number of hit-and-run crashes by educating drivers on their responsibilities if and when they are involved in this type of car accident. The main point they are "driving" home is how serious the consequences are if they choose not to stay at the scene. For more information contact our hit and run accident attorney for help.
What If Your Property Damage Involves in Hit and Run Accident in Fort Lauderdale?
Leaving the scene of a crash that involves property damage is considered a second-degree misdemeanor which could cost you up to 60 days in prison and a $500 fine. Leaving the scene where injuries were sustained is considered a second- or third-degree felony, which will result in a revoked license for at least three years, and could mean up to five years in prison and a $5,000 fine. In the worst-case scenario, leaving the scene of a hit-and-run that caused a fatality is considered a first-degree felony, and will be penalized with a revoked license for at least three years, as well as up to 30 years in prison time with a mandatory minimum of four years, as well as a $10,000 fine.
Our hit-and-run accident lawyer in Fort Lauderdale will always fight to win every case and to maximize every claim, and we want to be able to do this for you.
What are the Legal Fats About Hit and Run Accidents in Fort Lauderdale?
If — where someone hits you and flees the scene — there are six very important steps for you to take that can help win your case.
Call 911 if you were in your vehicle when it was hit, or if someone was injured. As you wait for the police and/or ambulance to come, take a moment to write down any and all details you can recall about the other car that was involved and fled the scene. This includes color, make, model, and license plate — even if you can only remember a few digits.
Look around for witnesses. If there are businesses or homes nearby, do not hesitate to ask anyone there if they happened to see the accident or the car that ran. If you do find a witness, get all of their contact information so the police and/or your insurance company can reach them if need be.
Take out your Smartphone and snap as many photos as you can! This is imperative to your case. So long as the scene of the accident is safe, take pictures of where the collision occurred as well as any damage done to your vehicle and the surrounding property. This includes any paint that may have transferred onto your vehicle from the one that hit it. Our Fort Lauderdale hit-and-run accident lawyer is here for legal help.
Call your Insurance Company to report the Fort Lauderdale Hit and Run accident

If you sustained injuries, seek medical attention right away. It's actually recommended to get medical attention even if you don't appear to have been injured, as you never know if something may creep up in the days after the accident.
Last, but certainly not least, contact our Fort Lauderdale hit and run accident attorneys at the law offices of Wolf & Pravato, and let us evaluate your case.
In the event that your vehicle was damaged during a hit-and-run accident, you might be wondering who will be responsible for said damage if the at-fault driver is never found? Luckily, this type of damage is generally covered under the collision section of your car insurance policy — if you have this kind of coverage. You should be well versed in your car insurance policy so you never have to worry about what is and what isn't covered if you get into an accident.
What Includes in Your Hit and Run Accident Insurance in Fort Lauderdale?
If this is included in your insurance, the deductible is usually $500, which will need to be paid out-of-pocket. If you have opted out of this collision coverage on your insurance, you will be expected to pay for the damage repairs on your own.
Hopefully, this can be avoided and either you or a witness will be able to remember the license plate number so the hit-and-run driver can be found and pay for his or her crime.
If you are concerned about whether a hit-and-run accident will affect your car insurance premium, do not worry. As long as you reported the accident to the police and your insurance company considers it a "not-at-fault" loss, there should not be an impact on your premium. If you find that your insurance does increase after this kind of claim has been made, it would be for a different reason not related to the hit-and-run.
Contact Our Hit and Run Accident Attorney in Fort Lauderdale for Help:
Have you or a loved one been involved in a hit-and-run accident and need a South Florida auto accident attorney to fight for your rights? the law offices of Wolf & Pravato personal injury lawyers have over 20 years of experience, have won over 5,000 cases and have brought in over $100 million in accident settlements.
Contact our law offices today at 954-633-8270 to schedule a free consultation and let our skilled team do everything in their power to get you the compensation you deserve.
We help the victims of other practice areas: