Pedestrians and Cyclists in Car Accidents: Legal Rights and Protections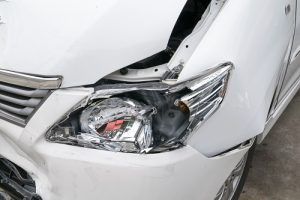 Pedestrians and cyclists often sustain severe injuries when a vehicle hits them. If you or someone you love was injured this way, a personal injury lawyer can help you fight for any monetary damages you are entitled to recover. They have familiarity investigating car accidents involving pedestrians and cyclists and understand the injured party's legal rights and protections.
Your legal rights allow you to demand fair compensation for your medical bills, lost wages, and more. A car accident lawyer in your area will clarify the state laws that govern your case and work to build a compelling case file. They will use this evidence to prove the at-fault driver's negligence and steer your case toward a financial settlement.
Understanding a Vehicle Drivers' Responsibilities to Pedestrians and Cyclists
According to the Florida Department of Highway Safety and Motor Vehicles (FLHSMV), 7,237 bicycle crashes and 10,159 pedestrian crashes occurred in Florida in 2022. With so many vehicles sharing the roads at any given time, everyone must exercise caution to prevent accidents as much as possible.
Sharing roads safely and responsibly is crucial. Vehicle drivers have a duty to be aware of bicyclists on the road and pedestrians who enter marked crosswalks. Extra vigilance on the part of the vehicle driver includes:
Scanning traffic and bicycle lanes at all times
Proceeding cautiously when making lefthand turns
Scanning intersections for pedestrians
Using extra caution in parking lots and other crowded areas
Obeying all traffic signs and signals and rules of the road
When drivers do not use all these cautions or fail to yield the right of way, dangerous accidents can occur. A personal injury attorney in your area can work to prove the cause of your accident and injuries and build a strong case for financial recovery.
Legal Rights and Protections of Injured Pedestrians
Pedestrians have a responsibility to cross roads safely, in marked areas, and in accordance with traffic signs. As a pedestrian, you have the right to file a personal injury lawsuit or insurance claim if a negligent driver struck you.
An attorney can help you seek pedestrian accident compensation, including:
Disability or disfigurement
Loss of enjoyment of life
Mental and emotional anguish
Past and future lost income
Past and future medical expenses
Physical pain and suffering
Wrongful death damages are also available for families who lost a loved one in a fatal pedestrian accident. Your lawyer will file a car-pedestrian collision lawsuit on your behalf. They can aim to resolve your case with an out-of-court settlement, so you can start putting your life back together.
Legal Rights and Protections of Injured Cyclists
Bicycles are much smaller than passenger cars, SUVs, vans, and trucks, and vehicle drivers can easily miss them or lose them in a blind spot. Cyclists should stay in their travel lane, avoid dangerous lane-splitting, and stay in designated bike lanes whenever possible.
If you were a cyclist who took all reasonable precautions to protect yourself, yet a negligent driver injured you anyway, you can fight to hold them financially liable for your bicycle accident. A local attorney can provide bicycle-car collision legal advice. They can also explain the legal rights of cyclists hit by cars and what types of compensation you may be able to recover.
Injured cyclists may be eligible to recover the same damages as injured pedestrians. In addition, you may be entitled to recover the costs of repairing or replacing your bike if it was damaged or destroyed in the accident.
Proving the Cause of Car Accidents Involving Pedestrians and Cyclists
Your legal rights and protections as a pedestrian or cyclist include walking or riding safely in designated areas. The driver in your accident may be financially liable if their negligence violated this right.
To prove negligence, you must show the driver owed you a duty of care and breached their obligation to provide it. You must also prove the accident occurred because of the at-fault driver's actions and led to financial consequences.
Evidence That Proves Your Right to Damages as an Injured Pedestrian or Cyclist
Insurance companies typically require evidence that clearly indicates fault before settling a personal injury claim against their policyholder. To recover economic and non-economic compensation, your lawyer will build a case file that includes evidence such as:
Police reports, including police-generated photos and videos
Statements and testimonials from lay and expert witnesses
Medical bills, income statements, and other relevant financial data
You do not need to track down documents or physical evidence alone. Instead, your legal team will compile the evidence your case needs. They can also submit a carefully crafted demand letter explaining how much compensation you deserve and why.
Call (954) 633-8270 for Legal Help After a Pedestrian or Cyclist Accident
If you or someone you love was injured in a collision with a careless driver, you must understand your legal rights and protections as a pedestrian or cyclist. Our personal injury law firm will explain your rights and the at-fault driver's responsibilities. Do not wait to contact us, as Florida Statutes § 95.11 limits your time to take legal action after an accident.
You do not have to fight for your rights alone. Get started with a free consultation by contacting one of our case evaluation team members at the Law Offices of Wolf & Pravato today.