If you or someone you love was injured in a hit and run accident, you may be eligible for substantial compensation. Since the at-fault party disappeared after the crash, though, it can be challenging to track them down and hold them accountable. At the Law Offices of Wolf & Pravato, our Miami hit and run accident lawyers have a long track record of helping injured victims recover the compensation they deserve. We can help you pursue a number of options for pursuing damages.
At our firm, we treat clients like family and take the time to make sure you understand all your options and what to expect in the days and weeks to come. We know that many Miami residents have had poor experiences with personal injury lawyers, which is why our goal is to give attorneys a good name. We offer a free case evaluation, and we never collect a fee until we recover money for you. To learn more about the Law Offices of Wolf & Pravato and receive a free consultation, call a Miami hit and run accident lawyer today at (954) 633-8270.
Understanding Liability in Miami Hit and Run Car Accidents
A hit and run car accident is defined as a collision in which one party—often the at-fault party—leaves the scene without providing contact information or waiting for the police to arrive. Under Florida law, drivers must remain at the scene of any car accident involving property damage, personal injury, or wrongful death, regardless of whether they believe they are at fault.
A driver who leaves the scene can face criminal charges of hit and run. If the accident involved personal injury, a hit and run driver can be charged with a second-degree felony. If the accident involved one or more fatalities, the driver who fled the scene can face first-degree felony charges, potentially leading to as many as 30 years in prison.
Hit and run is a serious crime in Florida, but sadly, that fact is still not enough of an incentive to stop 25% of drivers involved in all accidents from fleeing the scene every year, according to the Florida Department of Highway Safety and Motor Vehicles. When a hit and run accidents occur in the Miami area, the Law Offices of Wolf & Pravato help victims recover the compensation they deserve.
To learn more, call us to set up a free, no-obligation case evaluation at (954) 633-8270.
Recovering Compensation After a Hit and Run Accident in Miami
If the driver who hit you and caused injury or property damage failed to remain at the scene, you may be concerned with how will pay for medical care or automobile repairs. A car accident can cause injuries that lead to medical bills, lost wages, and a host of other expenses. If the accident was not your fault, those costs may not fall on your shoulders.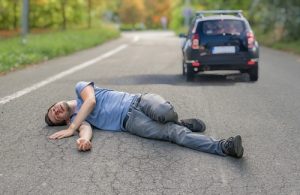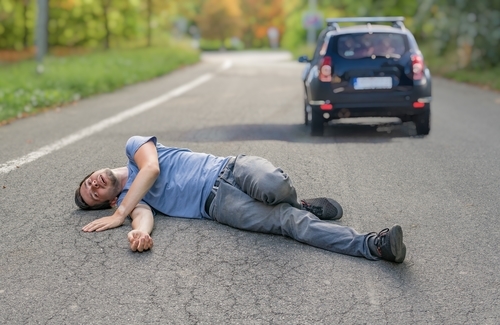 When all parties involved in a car accident remain at the scene and provide their insurance information, you can file a claim against the at-fault driver's insurance (after fulfilling the Florida requirement of filing with your own personal injury protection policy). In a hit and run situation, however, you may not know who the at-fault driver is. This can make it more challenging to collect the compensation you may be eligible to receive, but we can help you search for the liable party.
Here are a few options we can pursue:
Tracking Down the At-Fault Driver
While hit and run accidents are still a serious problem in Miami, advancements in technology make fleeing the scene harder to get away with each year. Someone at the scene may have captured the accident on video or managed to snap a picture of the runaway driver's plate number. We may also be able to access traffic cameras or CCTV footage. We will exhaust all investigative options, including reviewing video footage, speaking to witnesses, and looking at cellphone records to determine the identity of the hit and run driver who caused your accident.
Filing an Uninsured Motorist Claim
Uninsured motorist insurance is an additional policy you can purchase along with your existing auto policy that provides coverage if you get hit by a driver who lacks car insurance. Many uninsured motorist policies cover hit and run situations. If your current car insurance policy includes uninsured motorist protection, we will help you file a claim and pursue compensation for your injuries and property damage.
Filing an Insurance Claim
Even if you lack uninsured motorist coverage, your comprehensive or collision policy might pay for the damages you incurred in a hit and run accident. Granted, the insurance company might not hand over this money easily, but our attorneys know how to go toe-to-toe with insurers and are prepared for any tactics they may employ.
Your Hit and Run Accident Compensation in Miami
The Law Offices of Wolf & Pravato help car accident victims in Miami pursue the full and fair compensation they deserve. We may be able to help you collect a settlement or award that includes coverage for the following and more:
Current and future medical bills

Reduced earning capacity

Pain and suffering and inconvenience

Loss of enjoyment of life

Emotional distress

Replacement of damaged property
You may be eligible to receive additional forms of damages. Speak to a lawyer today to learn more.
Call Our Firm Today for a Free, No-Obligation Case Evaluation
If you were injured in a hit and run accident in Miami, the Law Offices of Wolf & Pravato is eager to hear from you today. Our Miami hit and run accident attorneys will fight for the full and fair compensation you deserve. For your free case evaluation, call us at (954) 633-8270.