Car Accident Reports Public in FL
Yes. Under Florida Statute § 316.066, motor vehicle accident reports become public records following a 60-day waiting period following a crash. However, you can access your crash report sooner through a state-run online database.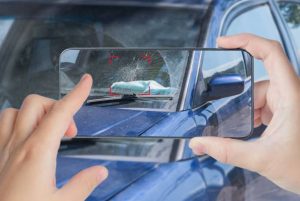 If you were a collision victim, having a copy of your crash report will make it easier for a South Florida car accident lawyer to assess your legal options and determine your rights. Based on the circumstances of your collision, you could file a claim or lawsuit against a negligent driver. These legal options are sometimes difficult to understand on your own because of Florida's no-fault auto insurance laws.
Getting a Copy of Your Florida Car Accident Report
You can order a copy of your car accident report online through the state's Crash Portal.
You can also get information about ordering a copy via mail from the Florida Department of Highway Safety and Motor Vehicles (FLHSMV).
It can take up to ten days after the crash for a report to become available for online purchase. Once it is (and until the 60-day window is closed), you will need to show you were involved in the crash or have a good reason to be purchasing a copy. After 60 days, it is a matter of public record, and this is no longer necessary.
Florida charges $10 per report. There is also a $2 convenience fee when you download the reports online. Once the purchase goes through, you can access the record immediately and have 48 hours to download it. You will receive a link in your email to access the report.
There Were More Than 400,000 Collisions Reported in Florida in 2021
Florida's Crash Portal takes a lot of the guesswork out of obtaining a copy of a police report after a collision. In some areas, you have to know which law enforcement agency responded to the scene and even the responding officer's name. In Florida, all agencies submit accident reports to the FLHSMV, which are available through the Crash Portal.
This makes it much easier for local police departments and those involved in accidents. According to FLHSMV, there are more than 400,000 collisions in Florida each year. In 2021, there were:
401,076 reported accidents
252,860 injuries
3,739 fatalities
Of these 400,000+ accidents, about 40 percent were investigated by the local police department. The Florida Highway Patrol (FHP) and local sheriff's offices split the remaining 60 percent almost evenly, with FHP handling slightly more than 30 percent of all crash cases.
What Information Is in a Crash Report?
A crash report is the paperwork completed and filed by the law enforcement officers who respond to an accident scene. Once they ensure all necessary first responders are on the scene, the officer or officers will begin to investigate what happened and gather the data they need to complete their report.
The report usually includes general information about the accident, who was involved, the vehicles, what they believe occurred, and if they issued citations to anyone involved. The information you can find in a car accident report will likely include:
When and where the crash occurred
The road conditions, bad weather, and other details
The names and contact information of all drivers, passengers, and witnesses
Insurance information for each driver
Descriptions of possible injuries and if they were transported to a local hospital
Descriptions of the vehicles involved, their plate numbers, and damage observed
Details of the incident, including photos or diagrams when necessary
If speeding, intoxication, reckless driving, or other similar behaviors played a role
The officer's name, agency, and other identifying information
One key part of this report is whether there were any citations issued or if the details of the incident include any allusions to negligence. For example, the officer may not give a ticket in some cases but mention the other driver running a red light or failure to yield when turning.
Exploring Your Legal Options Based on Your Accident Report
Even if it is clear based on the crash report that the other driver caused your injuries, you may not be able to sue them or otherwise hold them legally responsible for your accident injuries. Victims with milder injuries are often limited in their options for recovering compensation after a crash by the Florida no-fault laws.
However, it is good to take a copy of your crash report and call a Fort Lauderdale car accident lawyer for a free consultation. They can determine how the state's car accident laws could affect your case. There are generally two options that may be available to you depending on the facts of your case and the severity of your injuries: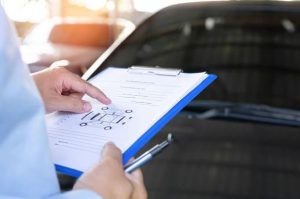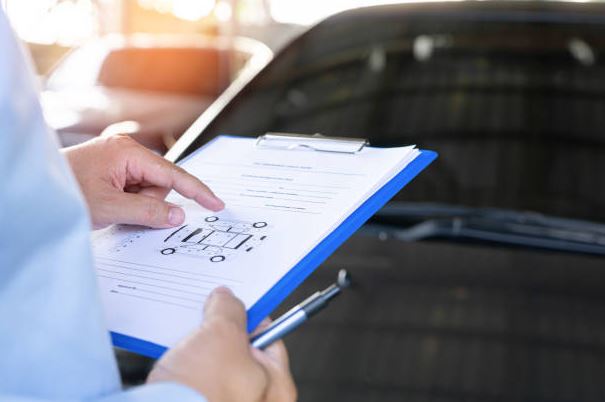 File a claim for medical care coverage and a portion of your lost income based on your own personal injury protection (PIP) no-fault policy
Bring a case to recover a wider range of damages based on the negligence of the at-fault driver
A Fort Lauderdale personal injury attorney can help you figure out which is the best option based on the facts of your case. Florida limits how long you have to take action regardless of which type of case you pursue. You only have 14 days after an accident to get medical care for a PIP claim and up to four years to sue the at-fault driver under Florida Statutes § 95.11.
Discuss Your Case With the Law Offices of Wolf & Pravato Today
You can speak with a team member from the Law Offices of Wolf & Pravato for free today. We represent victims of South Florida car accidents based on contingency fees. Call (954) 633-8270 now to learn more.