Extended Personal Injury Protection in Florida
Florida has one of the highest road accident rates in the United States. The victim of the accident goes through a lot of physical, mental, and financial distress if the accident caused harm.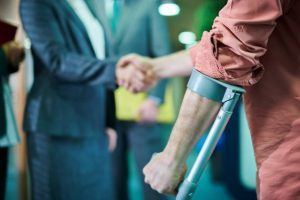 While there are laws for the injured party to claim compensation for their losses, the process is lengthy.  This could lead to the injured party facing significant delays in being able to access funds to cover immediate expenses, such as medical costs.
To deal with this situation, the Florida Office of Insurance Regulation (OIR) has made a compulsory auto insurance requirement for all drivers across the state. It's called extended Personal Injury Protection in Florida (PIP).
Let us know more about extended PIP in Florida in today's blog.
What is Extended PIP Florida?
Personal Injury Protection is a mandatory "No-Fault" car insurance coverage in Florida. It covers the medical expenses for you and your passengers after you're injured in a car accident.  It also pays for you when you're a passenger in someone else's car, or if you're hit by a car when you're a pedestrian or cyclist.
The reason behind bringing extended PIP into existence is to provide injured drivers a certain amount of funds in medical coverage. Since it is a "No-Fault" car insurance, it provides coverage for everyone, regardless of who's at fault. Even the driver that caused the accident is entitled to it for their medical expenses, providing that they have the correct level of personal injury protection insurance cover.
How Does Extended PIP Benefit Auto Drivers?
If you own a vehicle registered in Florida, you can get the following advantages of PIP coverage –
After being involved in a vehicle accident, you can feel reassured that you will receive money to help cover the costs incurred by your medical treatment.
Compensation for medical treatment is usually paid back to injured drivers quickly, so there is no long wait to be reimbursed for medical costs.
The process reduces the need for drivers to go back and forth, attempting to apportion blame and get the compensation that they are owed.
Even if you were at fault and caused the accident, you will still be entitled to claim your medical costs as your PIP will help cover your medical bills.
It reduces the number of cases relating to accident claims going to court.
What Does PIP Cover in Florida?
Parties with PIP cover get the coverage on a first-party basis for their injuries. It typically covers –
Medical Costs
In Florida, you can choose whether you want your PIP to cover just yourself or other residents in your household. You get a claim for the following –
Medical Services and Medication
Surgical Services and Hospital Expenses
Rehab Costs
Diagnostic Services
Ambulatory Services
The limitation with PIP in Florida is unlike other states, it covers only 80% of your medical costs.
Economic Benefits
In an unfortunate event of an accident where the person involved gets disabled, Florida PIP pays for 60% of your lost wages, subject to a $10,000 limit.
Death Benefits
If the policyholder were killed in the accident, PIP pays for their funeral and burial expenses in addition to the benefits listed above. The person's next of kin are entitled to $5,000 for those associated costs.
How Much Does PIP Cost in Florida?
In Florida, the minimum and the maximum amount of PIP you can have is $10,000. You can, however, reduce the cost of your premium through several options.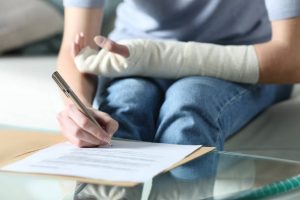 You can opt for a higher deductible — the maximum being $1,000. When you get a quote, you can choose to exclude work loss or whether you want your PIP to cover the residents of your household. In either case, compare quotes from multiple local insurers to get an affordable rate.
How to File a PIP Claim in Florida?
There are the following rules when it comes to filing a PIP claim in Florida –
To be eligible for the PIP reimbursement, the treatment for any injuries must happen within two weeks of the car accident.
Your insurer has the right to investigate your claim for any falsehood for up to 60 days. Regardless, they must pay for your damages within 30 days, even if there is suspicion.
For the work loss benefits, you will need to submit a "Wage and Salary" verification that is filled out by your employer.
Contact us at Law Offices of Wolf & Pravato
If you are facing issues with claiming the PIP cover, you should contact our South Florida Personal Injury Attorneys from the Law Offices of Wolf & Pravato, a personal injury lawyer in Fort Lauderdale will be able to streamline your process and get your payment. For a free attorney consultation, call us at (833) 704-4878.