Wrong Way Crashes in South Florida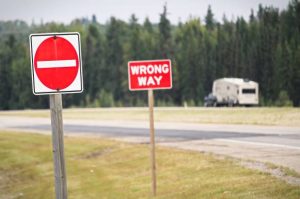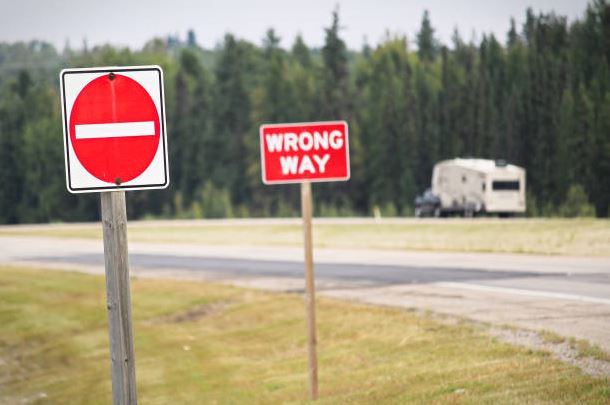 Just what is going on with motorists driving the wrong way on Tampa-area roads? In 2014, fifteen people were killed in wrong-way crashes on Tampa Bay roads.
Sgt. Steve Gaskins of the Florida Highway Patrol says, "Unfortunately 2014 has been a very tragic year, especially dealing with the wrong way crashes, and we can't really say why this year we've seen such the number we have."
Investigators continue to scrutinize the recent upsurge of deadly crashes caused by wrong-way drivers on Florida highways for answers.  Here are some of the accidents involving motorists driving in the wrong direction:
A 25- year-old Tampa woman driving north on the inside southbound lane of Interstate 75 near State Road 52 in Pasco County was killed when her 2012 Nissan Altima hit a tractor-trailer hauling food and beverage products.
A Tampa Police Department officer was driving drunk northbound down the southbound only stretch of Highland Avenue when he hit a median, took out a sign, and then rammed into a homeowner's wall and fence.
Another Tampa police officer was rammed on the driver's side of her patrol vehicle by a drunk driver going the wrong way down Armenia Avenue and was transported to the hospital with injuries. That same weekend, two other accidents were reported in Tampa of drunk drivers going the wrong way down streets.
On February 9, four University of South Florida fraternity brothers died when they were hit by a drunk driver going the wrong way. The driver of the other vehicle was also killed.
On August 13, another man was caught driving the wrong way down the same road where the students had been killed just months before. Two days later, a third driver drove the wrong direction down Interstate 275 when he crashed head on with an ambulance and died.
On August 23, a motorist driving the wrong way plowed into a Sanford emergency-room doctor returning home from work at 65 mph on S.R. 417 in Seminole County. Both drivers were killed.
In September, a car headed south on a northbound lane of Interstate 275 in Tampa, plowed into a tanker truck hauling gasoline and three people in the car died.
Late in September, a high school teacher was arrested for driving the wrong way down Interstate 75, and the next day another person died on the same interstate driving drunk in the wrong direction before crashing head on into a semi-truck.
A driver going southbound in a northbound lane of U.S. 19 near Crystal River hit another car and killed two people. The driver was transported to an Ocala hospital in critical condition.
In Tampa, a drunk driver was driving the wrong way on I-275 and was arrested. There were no injuries.
A Ford Explorer heading west on Park's eastbound lanes crashed head-on with a Hyundai Sonata. The driver of the Sonata died at the scene and the passenger died just an hour later at Bayfront Health in St. Petersburg. Another passenger was admitted in critical condition.
A review of Florida Highway Patrol records shows wrong-way driving in the Tampa Bay areas is shockingly high. In the past seven years, police officials have responded to more than 70 incidents of wrong-way drivers on limited-access highways around Tampa Bay.  Nearly 700 wrong-way incidents were reported on local streets in 2014 alone.
The recent upsurge of collisions on Tampa Bay area interstates drew national attention and have people wondering 'why?'  Besides confusion, alcohol appears to be the major factor. In almost all of the wrong-way driving cases that resulted in a crash, and in six of this year's fatal wrecks, the drivers were legally impaired.
What can be done? In reaction to the large number of wrong way crashes in South Florida, the Florida's Turnpike Enterprise is planning to install bigger "wrong way" signs, lowering them to reach eye level and adding flashing lights to the signs at 15 interchanges in Miami-Dade and Broward County.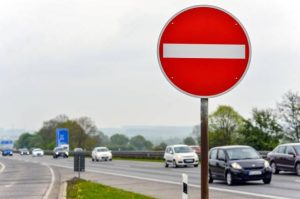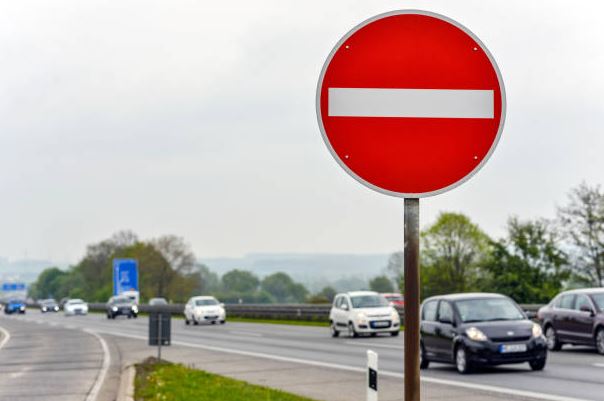 In addition to sign modification, they plan to install radar equipment at these high-accident areas. The radar will detect when someone is driving the wrong way and send a signal to a traffic center to notify local law enforcement.
Law enforcement is increasing DUI patrols in South Florida and the Florida Department of Transportation is working on engineering improvements and pilot projects on I-10 and the Florida Turnpike in efforts to reduce this alarmingly high number of wrong way crashes.
We help the victims of other practice areas: