Common Causes of Car Accidents in Fort Lauderdale
Common causes of car accidents in Fort Lauderdale include driver distraction, the dangers of intersections, and speeding or aggressive behaviors. As noted by the Florida Highway Safety and Motor Vehicles (FLHSMV), these are some of the most commonly noted reasons cited for crashes in Florida accident reports.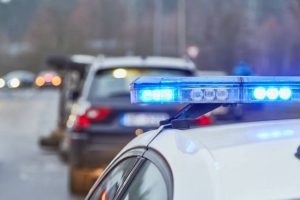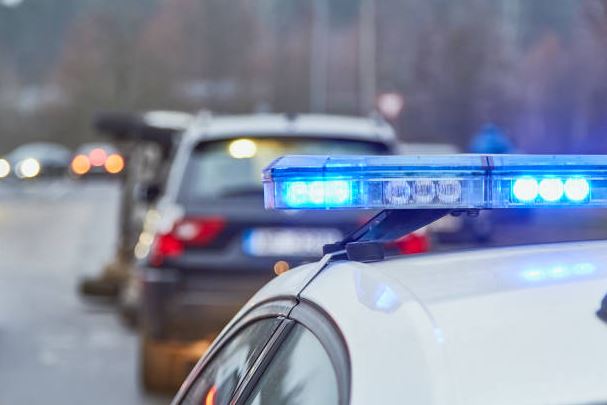 Fort Lauderdale is located in Broward County, which is one of the most populous counties in Florida. Intuitively, this would suggest that many car accidents occur in the area, which is in fact the case.
How Many Car Accidents Occur in Fort Lauderdale and Broward County?
According to Florida Highway Safety and Motor Vehicles (FLHSMV), there were 41,114 car accidents in Broward County in 2019, which is the most recent year in which data is available. This is a substantial amount, representing the second-highest county-level car accident rate after Miami-Dade County. However, Broward County is also Florida's second-most populous, so these numbers aren't surprising.
In Broward County, then, population density can also contribute as another factor in car accident frequency. As Broward County is a largely urban area, local drivers frequently face busy highways (such as I-95), bumper-to-bumper traffic, and stop-and-go traffic flow. These factors can readily lead to car accidents in Fort Lauderdale.
Fort Lauderdale Drivers Often Face These Car Accident Types
According to the National Highway Traffic Safety Administration (NHTSA), the two most common accident types are rear-end accidents and angle accidents. Rear-end accidents made up 32.5% of accidents in 2019 while angle accidents made up 22.1%.
Heavy traffic areas like Fort Lauderdale lend themselves to rear-end collisions. For example, a driver might try to complete a text message as they drive down Federal Highway—and not realize that traffic has stopped at a red light ahead. This causes them to crash into the rear bumper of the car in front of them.
Angle crashes can occur when a driver is changing lanes and doesn't see someone in their blind spot, or they are going through a road construction area where the lanes aren't clearly defined.
How Dangerous Are Broward County Car Accidents?
According to the previously mentioned FLHSMV data, there were 214 fatalities resulting from car accidents in Broward County in 2019. This is a relatively small number when compared to the 41,114 total car accidents. There was about one fatality for every 192 accidents in Broward County in 2019.
There was a significantly higher rate of injury, however: 23,671 injuries were reported in 2019. Keep in mind that there can be multiple injuries or fatalities in a given accident. The figure of 23,671 doesn't necessarily mean that more than half of the car accidents in Broward County resulted in injury.
How Did These Statistics Change From the Year Before?
An encouraging sign is that both of these numbers went down from the year before. The number of fatalities from car crashes decreased by 9.7% and the injuries from car crashes decreased by 3.95%. All this happened while the number of total accidents increased slightly from the year before, meaning that the rate of injury and fatality was lower.
While encouraging, this is a small sample size over a short period of time, so it's difficult to say if this trend will continue.
How Often Are Car Accidents in Broward County Caused by Drunk Driving?
According to FLHSMV, Broward County had 136 alcohol-confirmed crashes in 2019, which makes up a small fraction of the 41,114 total accidents. These accidents were much more dangerous though, with 9 fatalities. This means there was about one fatality for every 15 alcohol-confirmed car crashes in Broward County.
Cities like Fort Lauderdale that are on the coast and relatively close to Miami are places where residents and tourists alike have a tendency to make the poor decision to drive while drunk. Along with the fact that there are more drivers on the road at all hours of the night, these factors can contribute to more drunk driving accidents.
Despite these factors, the alcohol-confirmed car crash numbers for 2019 were down significantly from the year before. Compared with 2018, a year with 178 alcohol-confirmed crashes, there was a decrease of 23.6%.
How Often Are Car Accidents in Broward County Caused by Driving While On Drugs?

Driving while using drugs is much less talked about than drunk driving but just as serious. The nightlife prominent in nearby Miami-Dade County and Broward County can contribute to people driving drunk—and to drug-impaired driving.
Broward County had 23 drug-confirmed crashes. Again, this is a small percentage of the total number of crashes. However, these were even more deadly than drunk driving accidents in the county. The 23 drug-confirmed crashes resulted in 11 fatalities, almost one fatality for every two such crashes.
Get a Free Case Review with the Law Offices of Wolf & Pravato
If you were hurt in a car accident, our car accident attorneys in Fort Lauderdale can help. Call our team today at the Law Offices of Wolf & Pravato to get a free case review and learn more about your next best steps (954) 633-8270.