Negotiate a Car Accident Claim Without a Lawyer
Over three million people get injured in car accidents every year. Out of these, around two million victims endure permanent injuries. Although car accidents occur every day yet you should not fail to settle the claim and seek compensation for your recovery.
Importance of Filing a Claim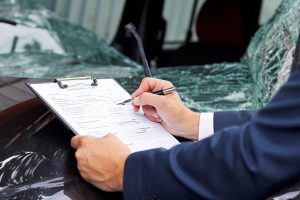 Even after knowing the importance of filing a claim, several people find ways to negotiate a car accident claim settlement without a lawyer. It is because of a common notion among people to avoid hiring attorneys altogether and find their way towards the settlement. So, if you are one of those seeking car accident claim negotiation without a lawyer, we are here to help. Here's all you need to know about negotiating your settlement without a lawyer.
Car Accident Claim Negotiation Without a Lawyer
Before taking your first step towards settlement, you need to have an idea about the damages incurred. Keep in your mind that the damages are not restricted to your physical injuries or physical damage caused to your vehicle. Instead, it is the sum of all the expenses that you incurred during or after the accident.
What you can do is calculate the total amount of expenses you incurred after the accident starting from car repairs, medical bills, to even your income lost from missing work. If you have suffered severe injuries, you may also add future expenses to the tally.
Make sure that you are calculating the exact total of every damage. For this, think from different angles and add every possible expense you can think of to get the largest settlement possible. Do not worry if your tally goes higher on the scale as you will already be prepared to negotiate the settlement amount.
Talk to Your Insurance Provider
The next step you need to take to negotiate a car accident claim settlement without a lawyer is to speak with your insurance provider. Look for the amount they are ready to cover after you file your claim. Keep in mind that the insurance providers will also take a thorough examination of the situation as to the extent of damage caused to your vehicle and medical bills related to the accident.
They will also utilize this information to calculate a settlement amount that is fair to them. Mostly, the stipulated amount will not be enough in the beginning. You will have to negotiate with them to get the most out of the settlement. Do not let your emotions rule the game. Keep yourself calm, composed, and in your senses when you talk to them. Pay close attention to what they say and find loopholes in their statements.
By now, you must have an idea of what the insurance company is willing to cover. Your part is to draft a demand letter. Define all those parameters which you feel are not adequately addressed by the insurance provider, explain why the settlement is too low, and why you need more compensation. Explain your injuries and losses in detail utilizing the actual digits which you calculated in the beginning.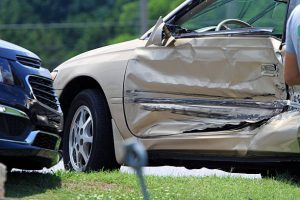 Now, explain why the other driver was at fault and is responsible for your expenses. Although a demand letter rarely works to improve your settlement amount yet it is the starting point. It gives an idea to the other insurance company that you are ready to fight for your rights.
Upon receiving your demand letter, the other party will put a counteroffer. You can either choose to accept the counteroffer or negotiate further. If you accept it, your deal shall be over and you can go back to your life. However, if you choose to negotiate further, the settlement will end up in court.
Research Before Entering Court
Do your good research before stepping into a court. Calculate all the costs that you will incur such as court fees, administrative fees, and your chances of losing more income to spend time in the courtroom, and so forth.
Keep in mind that negotiating a car accident settlement in court is a tedious process. If possible, try to settle your claim out of court. In an out-of-court settlement, you will have a meeting with the Fort Myers car accident attorney of the driver where you will agree with a specific amount. This will save you money, time, and the additional cost of hiring a car accident lawyer Fort Lauderdale to fight on your behalf.
On the other hand, if you choose to go to the court, again, do thorough research. Get to know the types of settlements that other drivers received in similar situations. It will help you in knowing your case better and your odds of winning. Keep in mind that in case you lose, you will also have to pay the fees of the drivers' attorney.
The judge will make the final verdict after hearing both sides of the case and decide a settlement you deserve. The verdict boils down to how well you represented yourself. If you stand well, your amount will be higher than what the insurance company offered. On the other hand, if you were unable to stand well, the judge will find the original settlement of the insurance company to be adequate. In both situations, the case will be closed after accepting the settlement.
Contact Our Lawyers at the Law Offices of Wolf and Pravato
Now, you know how to negotiate a car accident claim settlement without a lawyer. Also, you understand the process of negotiation without an attorney is a little difficult. Representing your case without proper knowledge or expertise will cause you to settle for less than what you deserve. Hence, let the Fort Lauderdale personal injury attorneys at the Law Offices of Wolf and Pravato handle the case on your behalf. You can call us at (833) 704-4878 for a free consultation or you can visit us here.