Florida DUI Laws Impact Car Accidents
Florida has strong driving under the influence (DUI) laws that hold drivers accountable when they get behind the wheel after drinking or using drugs. However, a car accident claim or civil lawsuit is separate from a criminal case against the defendant. A victim injured by a drunk or impaired driver may bring a case for compensation in addition to any pending criminal action.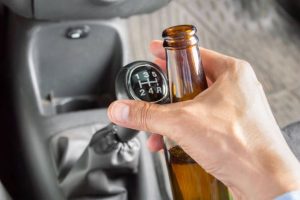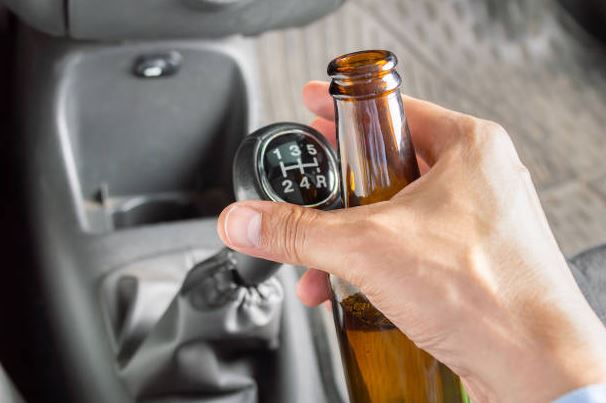 This does not mean the insurance claim or lawsuit is not affected by the at-fault driver's DUI. There are many ways that Florida DUI laws impact car accidents and civil cases. Namely, a DUI charge could be evidence of negligence, which can serve your civil case for compensation. Read on to learn more or work with a South Florida car accident lawyer for help with your case.
Understanding a Criminal DUI Case in Florida
Drunk driving is a crime under Florida Statute § 316.193. If a driver has a blood alcohol level of 0.08 or above, they may face criminal charges. This can result in penalties that include a driver's license suspension, jail time, and fines. There could be additional consequences if they have previous convictions.
They could face more serious charges and increased penalties if you or other victims suffered significant injuries in the crash. However, beyond offering you a measure of justice, the outcome of this criminal case has no financial outcome or other results for you as a victim. Therefore, although you won't receive anything from this case, the verdict does not affect your ability to sue.
In other words, even if the defendant is deemed not guilty of a DUI, you could still seek compensation or file a lawsuit for your damages if the driver caused your accident and injuries.
Building a Civil Case Based on Negligence and Liability
The way a DUI criminal case affects your civil case is indirect. You will need to present various forms of evidence to show the at-fault driver acted carelessly or recklessly and caused your accident injuries. This evidence may include the outcome of the criminal charges or the evidence used to show the driver was drunk in their criminal case.
While showing the driver was drunk is not enough to recover damages, your lawyer can pair this with evidence showing they caused the collision and you suffered injuries. This should be enough to convince the insurance company their policyholder was negligent and caused the crash.
Alternatively, juries generally do not respond well to drunk drivers who get behind the wheel and cause serious injury accidents. If the insurance company won't agree to a fair settlement, your lawyer could take your civil case to trial and seek awards.
Navigating Florida Insurance Laws After a DUI Crash
While Florida requires no-fault insurance coverage and you generally need to first take your medical bills to your own insurer for coverage, different rules may apply in your DUI crash. For example, if you have serious injuries or high medical bills, you may be able to pursue compensation through your own policy and from the at-fault driver.
A Fort Lauderdale car accident attorney can discuss the circumstances of your crash, your legal rights, and your next steps with you. It can be difficult to determine on your own since these laws and the resulting crash cases are often complex.
Recoverable Damages in a Fault-Based DUI Crash Claim
There is no denying that drunk driving collisions can cause severe injuries. According to the Florida Department of Highway Safety and Motor Vehicles (FLHSMV), between 25 and 30 percent of all car accident fatalities in Florida in 2021 resulted from drunk or drugged driving. Many more suffer serious injuries and significant damages. When this occurs, a fault-based claim or lawsuit may be possible.
The damages recoverable in fault-based cases could include:
Medical Expenses
Future Care and Support Costs
Lost Wages
Diminished Earning Ability
Property Damages
Pain and Suffering and other Non-Economic Damages
When these cases go to trial, punitive damages—also known as exemplary damages—are often possible. Juries award these damages in cases when the at-fault party acted particularly recklessly. Drunk driving could meet these criteria. Punitive damages penalize the negligent party for their behavior while other recoverable damages compensate the victim for their expenses and losses.
When Should I Talk to an Attorney's Team After a Florida DUI Crash?
If you were hurt in a Florida collision caused by a drunk driver, you should consider discussing your legal options with a personal injury law firm as soon as your injuries allow you to do so. The attorney's team should provide their honest assessment of your circumstances and options during this call.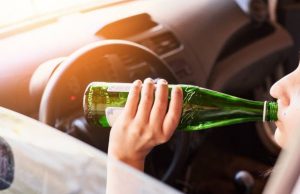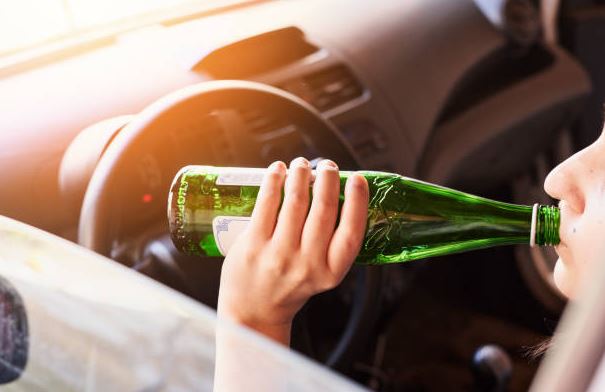 Taking advantage of a firm's complementary consultation is one of the best ways to learn more about your situation and options for recovering compensation. This call also helps you understand your timeline for taking legal action. You have up to four years to file a lawsuit based on your injuries and two years if your loved one passed away from their injuries under Florida Statutes § 95.11.
There are also deadlines for getting medical care and filing a claim based on your no-fault insurance. It is essential to meet all applicable timelines in your case, as these deadlines affect your ability to recover compensation for your related expenses and losses. Act quickly to protect your rights.
Speak to a Lawyer's Team for Free at the Law Offices of Wolf & Pravato
You can get your free consultation with one of our Fort Lauderdale personal injury lawyer from the Law Offices of Wolf & Pravato today. We will assess your case for you for free. You can also learn more about our case results and testimonials to see what others in similar situations thought of our attorneys and how we managed their cases. Get started now by dialing (954) 633-8270.