From Negotiation to Litigation: Exploring the Different Compensation Pathways Car Accident Lawyers Take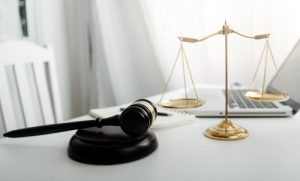 There are several different avenues a car accident lawyer can pursue for compensation, including negotiating with insurers for a fair settlement, filing a personal injury lawsuit, or litigating the case in court. If you or someone you love was injured in a car accident, an attorney in your area can help you recover damages from the at-fault driver. Your lawyer will investigate your accident and collect evidence.
From negotiation to litigation, a personal injury law firm will explain your legal options throughout the process of seeking fair compensation. You can focus on recovering from the mental and emotional trauma of the collision. While you do, your lawyer will build a solid case file and work to achieve fair financial compensation.
Your Lawyer Will Pursue All Legal Avenues for Car Accident Compensation
When you hire legal representation after a car accident, your lawyer will bring familiarity with state and local laws to your case. Their understanding of laws and regulations surrounding car accidents means they can:
Explain and explore your financial recovery options
Review your accident report and witness statements
Compile all medical and rehabilitation records
Document the at-fault driver's fault and negligence
Building a case based on the details of the incident
Communicate with the insurance adjuster on your behalf
Your personal injury lawyer will help you choose the legal avenue that best fits the circumstances of your case. Generally, these options include filing an insurance claim or a personal injury lawsuit. Your legal team will explain each option, their potential timeline, and their possible outcomes.
What You Need to Know About Your Litigation Options for Car Accident Claims
If your personal injury claim goes to trial—this rarely happens—it can be a lengthy and stressful process. It typically involves:
Evidence collection
Sitting for depositions
Preparing exhibits
Selecting a court date
Preparing lay and expert witness testimonies
Each side will be presented to a finder of facts, either a judge or jury. They will make a final determination on whether you are entitled to damages and in what amount. Rather than go through the trial process, your lawyer may explore compensation via auto accident mediation or an insurance settlement.
Car Accident Lawyer Negotiation Strategies During the Settlement Process
A settlement is a common avenue for resolving an accident victim's case and recovering financial compensation from the liable parties. To steer your case in this direction, your lawyer manages the claims process by:
Calculating your recoverable damages
Creating and sending a demand letter to the insurance company
Reviewing each proposed settlement
Visiting the accident scene to gather evidence that proves the at-fault party's negligence
Collecting evidence such as your medical records, the police report, and statements from expert witnesses such as medical professionals
Responding with fair counteroffers
Continuing settlement negotiations until fair compensation is reached
How long it takes to reach an accident settlement can depend on a variety of factors. Your personal injury attorney may advise that you reject any initial settlement offers, as they might not cover all the losses you suffered.
Your lawyer will also create a legal strategy to deal with an insurance adjuster after a car accident and fight for fair and appropriate compensation.
Damages You Can Recover From the Car Accident Compensation Process
Whether your lawyer negotiates a settlement after your  fort luderdale car accident lawyer or takes your case to court for resolution, they can request recovery of the following common types of recoverable damages:
Economic damages, which can include current and future lost income, medical expenses, rehab costs, and therapy expenses. These monetary damages also include property damage, destruction, and diminished value. Your lawyer could help you seek compensation for your medical treatment costs and the cost of repairs.
Non-economic damages, which can include pain and suffering caused by your physical injuries, emotional distress, and mental anguish. They can also include disfigurement, scarring, disability, and loss of enjoyment of life.
Wrongful death damages, which can include funeral and burial expenses. They can also include loss of companionship, comfort, guidance, and consortium.
Your lawyer will assess your damages and explain what you can recover through your legal claim after your car crash. They will also document the monetary value of your losses so you know how much you can sue for. This form of evidence supports your case and avoids a miscalculation or a smaller settlement than you deserve.
Your Lawyer Can Help You File Your Car Accident Lawsuit and Ensure You're Aware of the Statute of Limitations
According to the statute of limitations, Florida Statutes § 95.11, you generally have two years to file your personal injury or wrongful death lawsuit. If you miss the filing deadline:
You will not be allowed to file your lawsuit at all
It will be dismissed without ever being heard
You will lose the legal right to compel compensation through the legal process
The insurance company will stop negotiating with you
Most personal injury attorneys will accept your case on a contingency-fee basis. This fee agreement has many benefits, and it makes determining when to hire a lawyer easier. In addition, you will not incur any upfront costs, and you can avoid a potentially costly delay in getting started on your case. Your auto accident lawyer won't ask you to pay any out-of-pocket expenses, and many personal injury law firms offer legal advice during a free initial consultation.
Learn More About Car Accident Litigation and Financial Recovery
From accident negotiations to litigation, exploring the different avenues Miami car accident lawyers pursue throughout the legal process can be complicated. When we represent you after an accident, we handle every detail at every step of financial recovery and offer legal advice throughout your case.
Our personal injury law firm devotes time to making sure you know and understand your legal options. You can count on us to advocate for you throughout the entire process. Contact one of our consultation team members at the Law Offices of Wolf & Pravato by calling (954) 633-8270 to get started today. We're ready to help you hold the responsible party accountable and pursue justice.