Do Health Insurance Cover Car Accident Injuries
A car accident is the last thing that you want for yourself or your loved ones. Also, any physical or property damage caused by a car accident implies that you may need to go through your auto insurance documents. As per the rule, the drivers in Florida need to carry their liability insurance to pay for medical expenses and car repairs if found guilty.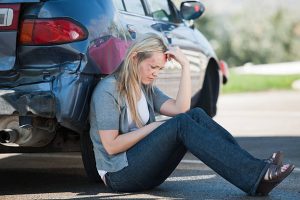 However, the main question remains intact, will health insurance coverage for car accidents be applicable in your case?
Honestly, your liability insurance will not be adequate to cover all your injuries. For instance, your medical expenses can be covered by the liability insurance of the driver at fault (given that his fault is proven). If not, you will have to use your health insurance for car accident injuries. To do this, you will need to follow these steps.
Seek Medical Help Instantly After the Accident
The health insurance in Fort Lauderdale covers medical expenses regardless of the type of accident. We suggest you seek medical help immediately after the accident even if you feel fine. Usually, the after-effects of an accident are not visible immediately, and seeking medical help would detect the injuries which you might not be aware of.
When visiting your insurance provider, the insurance adjuster might ask you to visit their referral doctor. However, keep in your mind that this can damage your claim. To avoid this from happening, make sure that you immediately consult a doctor after an accident to prove that the damages were due to a car crash.
Know Your Insurance Plan Thoroughly 
To get an idea of which of your health insurance will cover your injuries, go through your auto and health insurance policies. This can make you understand the health insurance coverage for car accidents. For instance, several health insurance companies do not consider auto accident injuries as their primary coverage and deny covering the related expenses.
Know Personal Injury Protection 
A type of automobile insurance, Personal Injury Protection or PIP provides reimbursement for medical as well as other costs involved in a car accident.
In Fort Lauderdale, the PIP can cover the medical expenses in accidents for you and other passengers regardless of who was at fault.
It can cover:
Lost income
Ambulance services
Medical expenses such as surgeries and other treatments
Insurance Companies Need to Provide at Least $2,500 of PIP
The law states that insurance companies need to provide at least $2,500 of PIP to every policyholder. It must be provided to every policyholder. However, accepting the PIP is up to the policyholder's discretion. Furthermore, if required, the policyholder can even add more coverage at higher costs for complete protection.
Now, even if PIP can cover expenses beyond conventional insurance policies, it still has some restrictions. For instance, it may not cover every expense especially the costs incurred in severe crashes. Moreover, the PIP option is somewhat expensive that everyone may not afford.
So, this means that you may still have to pay after a car accident even if you have PIP or health insurance coverage. If this is the case, it is advisable to file a lawsuit to compensate for your expenses.
What Should You Do After Auto Accident Injury?
Car accidents are brutal as these can leave a severe impact on your life both physically and financially. However, when it comes to recovering your expenses through health insurance for car accident injuries, you should be prepared for the outcomes. You need to think from different angles as you may not know what the insurance company will come up with.
Hence, it is better to have legal counsel by your side while dealing with insurance companies. You should contact an attorney if:
You think that you are receiving unfair treatment from the insurance company
You are in dispute with the insurance company or the agent
You feel that an insurance fraud might be happening
You think that the insurance agents are unethical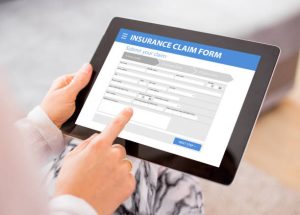 What you need to understand is that the insurance company is more concerned about their profits than your recovery. While sometimes it might not be trouble yet most of the time they might be discordant with the recovery claim. The only way to get through them is by having a seasoned personal injury attorney in Fort Lauderdale fight on your behalf. If you have been involved in a car accident or you are going through a hard time dealing with the insurance agents, our Fort Lauderdale car accident attorneys at Wolf and Pravato can help.
Contact us at the Law Offices of Wolf & Pravato
Our experienced and professional South Florida personal injury attorneys at Law Offices of Wolf and Pravato can provide a free consultation for your accident claim at (833) 704 4878. With huge multi-million dollar automobile settlements in our bucket, we can help you get the compensation you deserve. Call us today or know more about us here.