DUIs or Auto Accidents in Fort Lauderdale
Many people choose to get behind the wheel after drinking in South Florida. However, the total number of auto accidents is still larger than the number of DUIs in Fort Lauderdale. According to data reported by law enforcement agencies, there were more than 41,000 collisions in Broward County in 2021. Of these, about 200 involved drug or alcohol use. Still, law enforcement stayed busy with driving under the influence (DUI) stops and arrests.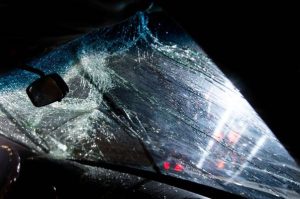 Unfortunately, these statistics are not surprising. Fort Lauderdale Beach Boulevard is the heart of the city's nightlife, including the thriving bar, restaurant, and club scene. Drinking and illicit drug use are not uncommon in Greater Fort Lauderdale. Grabbing cocktails with friends is a top social activity, and much of the area's culture revolves around partying—which can readily lead to DUI accidents.
How Commonly Are Drivers Getting Arrested for DUI in Fort Lauderdale?
According to the Florida Department of Law Enforcement (FDLE), Broward County had 2,151 DUI arrests in 2018, the most recent year we have arrest statistics available. This is not as high as some other nearby counties, though. For example, Broward County had a population of 1,944,375 in 2020. Compare this to Palm Beach County (2020 population: 1,492,191), which is smaller but had almost the same number of DUI arrests at 2,067.
When considering whether there are more DUIs or auto accidents in Fort Lauderdale, the answer is collisions. Thankfully, most people who drink and drive are caught in a traffic stop, not because they cause a collision. Still, drunk or drugged driving is a significant problem and a growing one.
There are about 32,000 DUI arrests statewide each year, and an analysis of recent data showed a 30 percent increase in the arrest rate for DUI between 2014 and 2018. (Patch.com)
Broward County Law Enforcement Reported 200+ DUI Crashes in 2021
According to reports from the Florida Department of Highway Safety and Motor Vehicles (FLHSMV), Broward County authorities reported 209 DUI collisions and 28 fatalities in 2021. This includes all accidents where alcohol, drugs, or drugs and alcohol were a factor. In addition, many others suffered injuries in these crashes.
The drunk or drugged drivers who caused these collisions may face a criminal and a civil trial, depending on the facts of the case. As a victim, a criminal conviction may feel like a moral victory. However, through a civil case, you may be able to hold them legally responsible for your injuries and recover money damages.
Understanding the Cases Against an Intoxicated Driver 
Law enforcement and prosecutors pursue the criminal case against a drunk driver under Florida Statute § 316.193. The driver will likely undergo blood alcohol level testing at the crash scene or the hospital, and their arrest will follow. They may face charges for DUI, causing an injury accident, and more, depending on the circumstances of the case.
Many people convicted of a first offense DUI after causing a collision face fines, jail time, license suspensions, and more. While the evidence in the criminal case can support your civil case, it does not directly affect the outcome of your claim or lawsuit.
Florida's no-fault auto insurance laws restrict mildly injured crash victims from holding the at-fault driver legally responsible for their injuries and related expenses. Instead, many people are limited to a claim against their own personal injury protection (PIP) coverage, providing payment for:
Minor or moderate injury treatment, up to the policy limits
Some coverage for a portion of missed work
Some disability income for extended time away from work
Some additional related expenses
However, if your injuries meet a serious threshold standard set by state law, you can pursue fault-based damages. This is when you can file a claim with the driver's insurer or sue the drunk driver in a Broward County civil court. With a fault-based claim, you can seek damages that include:
Compensation for your related medical bills, current and future
Lost Income and Benefits
Reduced ability to work and earn a living in the future
Miscellaneous related expenses
Car repair or replacement
Other Intangible Damages
Punitive Damages, in some cases, when awarded by the jury at trial
How Can I Find Out More About My Legal Options After a Fort Lauderdale Crash?
You can talk to a Fort Lauderdale car accident lawyer today. Many personal injury lawyers in Fort Lauderdale provide free consultations for victims of drunk and drugged drivers in Broward County and throughout South Florida. A law firm can assess the facts of your case and help you understand: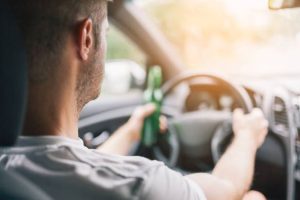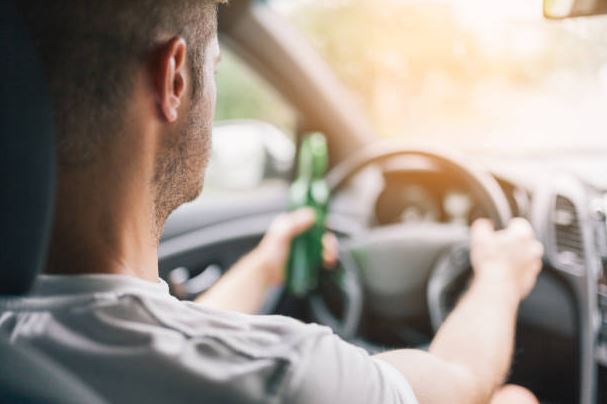 Your right to seek compensation
Your options for pursuing a financial recovery
Your next steps to get started
Who is likely legally responsible for your crash
How you can seek money damages
How contingency fee payments work
There are strict timelines for suing after an injury car accident in Florida. If you miss the deadline set by Florida Statutes § 95.11 or other applicable deadlines in your case, it may be impossible to recover fair compensation for your damages.
Connect With Our Team for Free Today
At the Law Offices of Wolf & Pravato, our service area includes all of Broward County and across South Florida. If you were hurt by a drunk or drugged driver or have questions about another car accident case, reach out to our team today. We provide free consultations. Call (954) 633-8270.