Why Seek Legal Advice After a Minor Car Accident?
If you have been involved in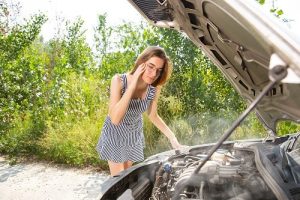 a minor car accident, you may wonder whether it's worth seeking legal advice. In truth, it is always a good idea to seek legal advice after a car accident—even a minor one. Most personal injury law firms offer free initial consultations, so you have nothing to lose, but potentially much to gain.
If your case is fairly straightforward and you did not suffer severe injuries, the legal professional you speak with may tell you it's not worth pursuing a personal injury lawsuit. However, if they feel you could benefit from legal guidance and may be eligible for significant compensation, hiring a Florida car accident lawyer could be well worth the effort.
A Lawyer Can Act Quickly After a Car Accident
There are several advantages of getting a lawyer involved in your case quickly. First, it gives them enough time to investigate your accident thoroughly. It also means your legal team can preserve evidence and interview witnesses while their memories are fresh, allowing them to build the strongest possible case for you.
If you secure legal representation from the start, your auto accident attorney can protect you from a speedy, yet flawed settlement offer. One that comes too quickly could mean you inadvertently settle your case before understanding its true costs. If that happens, you will not be able to request additional compensation, and the financial burden will fall on you rather than the at-fault party.
Meeting the Statute of Limitations
If you decide to pursue the at-fault driver for compensation, you must understand the applicable legal deadlines. Filing a lawsuit after a car accident—even a minor one—has a deadline called the statute of limitations. That means the sooner you hire a personal injury lawyer, the better.
The statute of limitations is a critical part of your car accident case. If it expires, the court could bar you from filing your lawsuit or dismiss it immediately. Florida's statute of limitations for a car accident lawsuit is generally two years, per Florida Statutes § 95.11. However, the deadline may change based on the details of your case.
Do not risk missing or misinterpreting the filing deadline. Let a lawyer interpret and comply with it for you. Most will also accept your case on a contingency fee basis, meaning concern over the cost of hiring a personal injury attorney does not have to prevent you from taking prompt legal action.
A Minor Car Accident Claim Attorney Can Pursue Appropriate Compensation
A car accident that initially seems minor could turn out to be anything but. Even if you believe the accident is minor, you should ensure you cover all your bases before accepting a settlement offer.
A fort Myers car accident lawyer can help you have your car thoroughly inspected for needed repairs, even some that may not be readily apparent. Let a qualified mechanic inspect your vehicle. A fender bender can do more damage than you might think.
Additionally, certain injuries, such as internal bleeding, soft tissue injuries, or traumatic brain injury, may not be immediately apparent. Developing post-traumatic stress disorder (PTSD) is also quite common after car accidents, according to American Family Physician. Your attorney can provide minor car accident legal help, including encouraging you to get needed medical attention and demanding that the at-fault driver cover the associated costs.
Car Accident Legal Advice Can Help You Prove Cause and Liability
One of the primary benefits of getting car accident legal advice is proving the other involved driver caused the accident. Your lawyer can help you prove the four elements of negligence, including:
Duty of care
Breach of duty
Causation
Damages
To do so, they may:
Obtain and review your police report
Locate and interview accident witnesses
Document the costs of your medical care
File a personal injury claim or lawsuit on your behalf
Meet notification and filing deadlines
A  Fort lauderdale car accident lawyer will bring a team of staff and resources to your case and may have easier access to evidence that you could have trouble obtaining on your own. They will also provide you with ongoing updates as your case develops and progresses.
Your Lawyer Can Deal With the Insurance Company After a Minor Accident
Another benefit of seeking legal guidance for minor car accidents is not having to deal with the insurance adjusters alone. Do not sign anything or make any written or verbal statements to the at-fault driver's insurance company. Instead, allow your lawyer to speak on your behalf.
Your attorney will handle all verbal and written communication, which can help you avoid saying anything that could later be misconstrued or used to devalue your compensation request.
Compensation you may recover after a car accident includes:
Medical bills
Lost wages
Car repair or replacement
Pain and suffering
Mental and emotional distress
Your Miami car accident lawyer will list your recoverable damages, including documents and other evidence supporting their monetary value. This portion of your case file will include proof of income, property repair estimates, and medical bills.
Get a Free Consultation After a Minor Car Accident in Florida
If you or someone you love was injured in a fender bender or other minor crash, our law firm can explain what you should do next. We will listen to your version of events and explain when to seek legal advice after a minor car accident and why it matters. Get started now by contacting the Law Offices of Wolf & Pravato by calling (954) 633-8270 today.