Car Accident Mediation
Car accident mediation is a form of alternative dispute resolution (ADR) that can help both parties in a car accident case resolve a dispute without having to go to court. Mediation can help claimants resolve conflicts during the insurance claim process, often relating to a disputed settlement offer or the facts of a case. However, mediation may not be available to car accident victims in all circumstances. If you were in a car accident, you are likely hoping to maximize your potential settlement amount and wondering what steps you should take to do so. An attorney can help you think through all your options.
What You Should Know About Mediation

Mediation can help both parties in a car accident share their stories and move forward with a case for compensation. You should know that mediation is:
Legally Non-Binding
Mediation can help both parties resolve their disputes and come to an agreement on what happened in an accident, who is responsible, and what forms of resolution are available. However, mediation is not legally binding.
In this way, mediation differs from arbitration, a related form of alternative dispute resolution (ADR). An arbiter's decision is legally binding, and parties cannot appeal the determination. Therefore, mediation tends to offer more flexibility for parties to navigate issues in a case.
Managed by Mediators
Fittingly, mediation is managed by mediators, who may be former lawyers or former judges. The mediator should remain neutral as they assist both parties through the process.
You and the other party can select the mediator, so it is important to choose someone who would be a good fit based on your needs in the case.
An Efficient Way to Resolve a Case
Going to trial can be time-consuming and often comes with a great deal of uncertainty. It might take as much as a year or more to resolve your case. But going to trial may not be necessary if both parties can agree on the details of a car accident claim through mediation.
The Mediation Process for Car Accident Claims
In preparation for mediation, both parties in the case will put together and exchange a brief that outlines their request for damages and their arguments. Then, a date for mediation will be scheduled.
The car accident mediation & its process begins with an introductory session that outlines the rights of both parties and officially starts the process. The timeline for mediation sessions could be just a few days or span multiple weeks. During this time, attorneys for each side will present their case. The mediator will work with both parties to attempt an agreeable settlement arrangement. If the process is successful, the mediator will draw up a mediation agreement, which functions like an enforceable contract.
However, the mediator may recommend filing a lawsuit if mediation does not lead to mutual agreement and the parties continue to defend two very different settlement amounts.
Other Important Steps to Take When Considering Mediation
To prepare a solid case as you begin seeking a settlement, it is important to know your options for mediation. You may also want to consider the following:
Know That You Do Not Have to Accept the First Offer
As you may already know, the insurance company's initial settlement offer will likely be low. Often, it will take mediation, arbitration, or the negotiation process to seek the fair compensation you deserve for your losses.
That said, you do not have to accept the first offer you receive from an insurance company after a car accident. If you are not sure what a fair offer should look like, a Fort Myers car accident lawyer can investigate your case and explain your potential compensation.
Avoid Making a Recorded Statement
If an insurance adjuster calls you and asks for a recorded statement after the accident, politely decline. This recording could be taken out of context and used to harm your case.
Watch what you say in general about your case, both to an insurance adjuster and online. Posting on social media about the accident could also be used as evidence to challenge your claim.
Get a Free Case Review

It is often a good idea to get insight from a Fort Lauderdale personal injury lawyer after a car accident. An injury law firm can help you understand all your available legal options, from mediation to filing a civil lawsuit.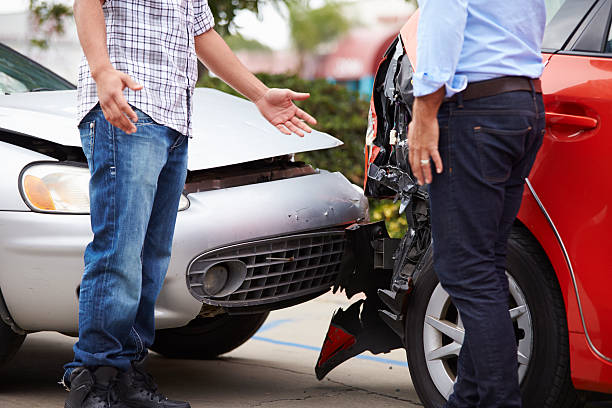 How a Car Accident Lawyer Can Help With Your Case
If you were injured in a car accident, you could be in serious pain—all while trying to navigate the claims process. However, you do not have to deal with this process yourself. A Fort Lauderdale car accident lawyer can help with every detail of your case, including:
Preparing you for car accident mediation
Representing you during mediation
Collecting strong evidence for your case
Communicating with insurance adjusters, lawyers, and other parties in the case
Helping you understand all your legal options
Negotiating an out-of-court settlement
Filing a lawsuit and taking your case to trial, if necessary
Advocating for your best interests and protecting your rights
Get a Free Case Review from the Law Offices of Wolf & Pravato
You have a right to seek fair compensation for your damages after a car accident. The Law Offices of Wolf & Pravato can explain your options for financial recovery. Whether you seek compensation through car accident mediation, negotiations, or a lawsuit, our Florida personal injury attorneys will stand by you as we navigate the process. To learn more, call our team today at (954) 633-8270 for a free case review.