Truck Accidents Rates in 2021
Truck accidents are often severe and cause injuries. Florida crash data also suggests that truck accidents are an increasingly significant problem, and the most recently released 2021 accident reports show the extent of the issue. Of the 341,399 total crashes in the state in 2020, more than 28,300 crashes involved large commercial vehicles weighing over 10,000 pounds. In other words, more than 8% of the total roadway crashes in the state involve large trucks. (Florida Department of Highway Safety and Motor Vehicles)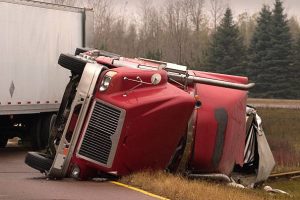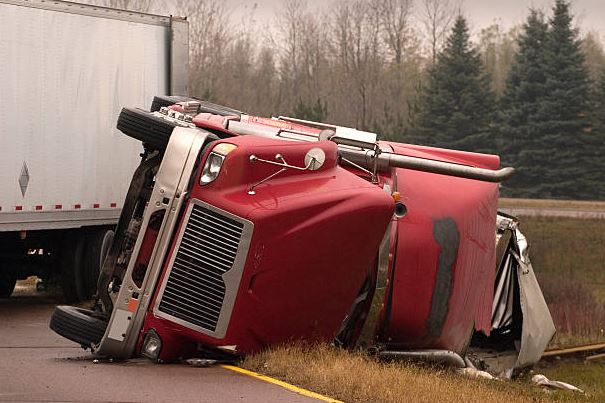 In 2020, 64% of all domestic product in the US (by weight) was moved by truck, and increasing demand for freight and consumer goods is pressuring the trucking industry. (Bureau of Transportation Statistics) With these statistics in mind, it's no surprise that truck accident rates in Florida are on the rise. Read on to find out more about these serious crashes.
Fatalities Are Rising from Truck Accidents
In recent years, there has been a significant rise in truck accident fatalities across the country, according to statistics kept by the Insurance Institute for Highway Safety (IIHS). From 2009 to 2019, there was a 31% increase in deaths from significant truck accidents. The number of accidental deaths from these types of collisions in 2019 was 4,119.
The Federal Motor Carrier Safety Administration (FMCSA) also reports similar figures for that time period. According to FMCSA data, there was a 29% increase in fatal accidents involving large trucks between 2010 and 2019.
Other Statistics for Commercial Truck Accidents
The FMCSA recently released its 2021 Pocket Guide to Large Truck and Bus Statistics. The organization uses the data it collects to develop public safety initiatives. This report demonstrates truck accident statistics in greater detail.
In 2019, 3,424 crashes with fatalities involved trucks that weighed over 33,000 pounds.
Of the total 154,398 large truck operators involved in an accident in 2019, over 56% were classified as "for-hire" operators. For comparison, just 16% of total accidents were caused by private carriers. However, there are roughly double the number of for-hire carriers on the roads compared to private carriers.
There were 26,870 commercial vehicles on the road with no USDOT number in the crash records collected in the most recent reported year.
Fatal accidents also affect non-motorists. For example, 569 non-motorists, including pedestrians and bicyclists, were killed by a large truck in 2019.
Tractor-Trailer and Large Commercial Trucks Cause Devastating Accidents
Commercial vehicles, delivery trucks, and tractor-trailer-type trucks all have one thing in common: they carry a lot of weight. The weight of an unloaded tractor-trailer alone can be over 10,000 pounds.
Some of the factors that contribute to excessive injuries and property damage can include the following:
Excessive cargo weight
Driver fatigue
Increased stopping distances when braking
When these massive, heavily-loaded vehicles slowly come to a stop upon impact, they can potentially cause catastrophic and life-altering injuries—especially for those in a passenger vehicle.
When a passenger vehicle and a commercial truck are involved in an accident, data shows that the passenger vehicles account for 97% of the accident's fatalities. (IIHS)
Critical Events That Lead to Truck Accidents
There are three major types of critical events that can initiate a truck accident. These are the three primary events that are found at many accidents (FMCSA):
32% of trucks run out of travel lane
29% loss of control due to driving too fast, cargo shift, or poor road conditions
22% rear-ending another vehicle
Work Zone Dangers
Work zone dangers aren't just for the hard hats and orange vest workers. Construction zones often involve lane shutdowns, congestion, and other poor road conditions. For these reasons, it may not surprise you that over 30% of all fatal truck crashes occur in work zones. (FMCSA)
Other Hazards to Consider in Truck Accidents
The significant size and weight of large commercial vehicles create serious dangers. Many other truck-related factors can come with additional hazards.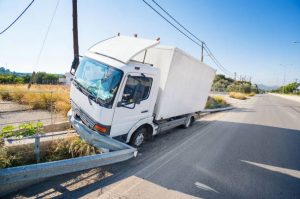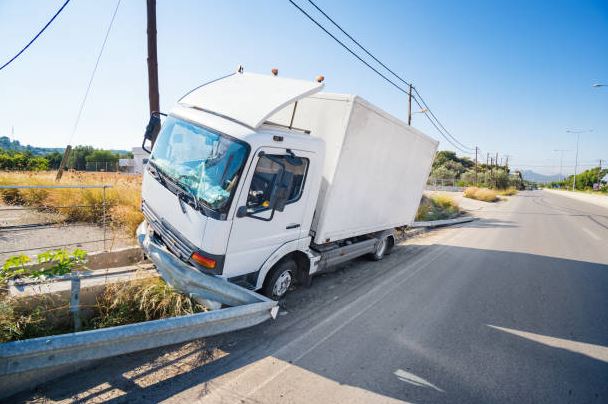 The cargo in the trailer or tank of the truck could be hazardous to your health, the environment, or can be volatile. For example, some loads can explode due to a crash, like combustible liquids, radioactive materials, or flammable solids. In addition, the accident can cause the material to become unstable.
Contact a Truck Accident Attorney at the Law Offices of Wolf & Pravato

If you were injured or suffered a loss due to an accident with a large truck or tractor-trailer, get the help you need to collect reports, file requests, and get the information to prove your case in court. If someone else was responsible, you shouldn't have to bear the substantial costs and losses that can come with these kinds of accidents. A Fort Lauderdale truck accident attorney from our team can handle all of these details for you while you focus on your recovery. Call the Law Offices of Wolf & Pravato at (954) 633-8270 today. We can offer you a free consultation.