Statistic of Peoples Die in Car Accident Every Year in United State
Unfortunately, road crashes and road accidents are common in the world. Currently, the global epidemic of road crash fatalities and disabilities has been recognized as a major health concern. A lot of fatal injuries are being observed due to improper driving skills or lack of judgment on the road.
If we talk about the USA, it is not far from reality. According to Annual Global Road Crash Statistics, 1.35 million people die in road crashes every year and on average 3700 people lose their lives every day on the road. 
The Statistics
If we talk about non-fatal injuries, around 20-50 million people suffer from long-term disabilities. Moreover, more than half of road accidents or deaths occur due to vulnerable road users including pedestrians, cyclists, or motorcyclists. Also, you will be surprised to know that road accidents are the prime cause of death among young people between 5-29 years. On the other hand, Young adults account for more than half of the road deaths. 
Although road safety and driving standards are meeting the norms yet more than 90% of road accidents occur in low or middle-income countries. Such countries occupy around 60% of the world's vehicles yet the prime reason for fatalities accounts for road crashes. 
If we discuss road crashes, we cannot avoid the expenses incurred because of them. The medical expenses or bills can cost up to 2-8% of their gross domestic product. This becomes highly difficult for the lower middle class or low-income families. 
Surprisingly, road crashes are one of the biggest annual causes of death of healthy US citizens traveling abroad. 
United States of America and Road Crashes
Although the US laws are stringent yet more than 40,000 people die every year in crashes on US roadways. The traffic fatality rate in the USA is 12.5 deaths per 100,000 inhabitants. Also, an additional 4.4 million are severely injured to require medical attention. 
Road crashes are one of the prime reasons for deaths in the US for people between 1-54. The social and economic burden of road crashes affects US citizens heavily which can be accounted for up to $871 billion. Furthermore, it can nearly cost more than $380 million in direct medical costs. 
The United States of America suffers badly in terms of road accidents among other high-income countries. The deaths and fatalities are 50% higher than similar countries in Australia, Japan, Canada, and Western Europe. 
According to the National Highway Traffic Safety Administration (NHTSA), pedestrians and bicyclist fatalities are on a constant spike in the country. The number of deaths was more in 2018 as compared to the year 1990. 
What Causes These Accidents?
Several factors contribute to road cras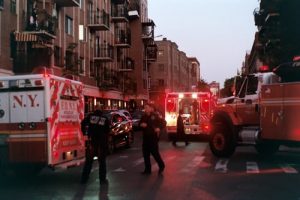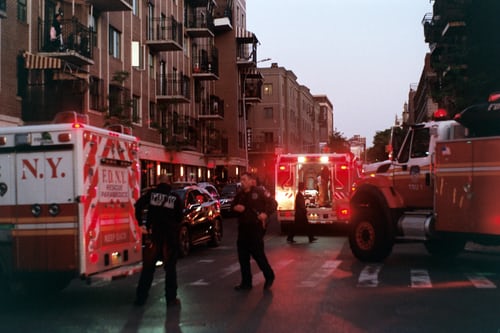 hes and deaths. These include 
Faulty vehicle 

Poor road infrastructure and management 

Unsafe road user behavior

Insufficient post-crash care

Unenforced or Non-Existing traffic laws
A thorough understanding of these situations can help in proper planning, management, and interventions to predict or prevent road crashes. Also, having access to updated information about the current road situation can enable drivers, pedestrians, and passengers to make informed decisions. 
One such road safety review called the ASIRT Road Safety Review is available for more than 90 countries which provides road safety information to study abroad students and faculty, corporate travelers, and humanitarian organizations. 
How Can We Avoid Car Accidents?
We need to understand that road safety is the need of the hour. It is a shared responsibility of every citizen. Reducing road crashes asks for commitment and informed decision-making by international agencies, government, non-government organizations, and industries. It requires a collaborative approach of people from various backgrounds including road engineers, law enforcement officers, health professionals, motor vehicle designers, media, community groups, individual road users, and educators. 
Also, we need to make citizens aware of the condition through public awareness campaigns to bring understanding to light and motivate individuals and governments to take informed action, follow existing laws, and/or introduce new laws that can help people. For more help contact Fort Lauderdale car accident lawyer.
Strategy is Vision Zero
One such strategy is Vision Zero which was first implemented in Sweden in the year 1990. It aims to prevent traffic fatalities and severe injuries by increasing safety and mobility for all. The concept has now been adopted by many countries around the world. The strategy follows a philosophy that traffic deaths can be prevented and compensated for inevitable human errors on the roads. 
Accidents are a cause of human errors and hence road systems or policies should be designed in such a way that human errors can be avoided. To make this possible a safer traffic system should be followed both by the government and individuals to ensure all aspects of a transport system. 
Contact The Law Offices of Wolf & Pravato
The Law Offices of Wolf & Pravato want to hear from you to see how we can help. Call us today at (833) 704-4878 for a free case review with one of our team members.