Workplace Negligence Attorney Miami
If you were injured on the job in Miami, you may be eligible for compensation from one or more parties. If someone else's negligence in workplace in Miami caused or contributed to your workplace injury, that party, and not you, should be the one who pays for it. We want to help you collect the compensation you deserve.
The Miami workplace negligence lawyers at the Law Offices of Wolf & Pravato come to work every day with the explicit goal of giving lawyers in Miami a good name. We emphasize honesty, transparency, and communication with our clients, and we are so confident in our ability to help you that we never collect a fee until you get paid. At your free case evaluation, we will take the time to understand your unique situation and make sure you understand all your options before moving forward.
To learn more about the Law Offices of Wolf & Pravato and our workplace negligence lawyers in Miami, call us today at (954) 633-8270.
We Can Help with a Variety of Workplace Negligence Accidents in Miami

Workplace injuries occur virtually every day. And despite what many people believe, they do not always involve employees in occupations generally considered high-risk, dangerous, or physically demanding, such as firefighting, police work, military service, or construction. Even office workers get hurt on the job fairly regularly, and when they do, the Law Offices of Wolf & Pravato is there to protect their rights and help to understand things need to know in workplace negligence to make sure they get paid the money they deserve. Our lawyers are here to help for your workplace negligence fair compensation.
When we take your case, the first thing we will do is launch a detailed, thorough investigation into your workplace injury, determining exactly what happened, what precipitated it, and whose actions contributed. We will seek to determine if any parties other than your employer played a role in your injury through their negligence in the workplace. If so, we will collect the evidence we need either to file a claim or pursue an out-of-court settlement from the party or parties in question.
Pursuing Compensation for a Workplace Injury in Miami
You may be eligible to receive compensation for your workplace injury in Miami. At the Law Offices of Wolf & Pravato, our job is to help you pursue it and give the workplace safety tips. How we go about doing so will depend on several factors—most importantly, who we identify as responsible for your workplace injury.
If those responsible are parties other than your employer, we can pursue compensation from them directly, either by filing a lawsuit or approaching them with evidence of their liability and pursuing an out-of-court settlement.
A few examples of parties that may be liable for workplace injuries include:
Equipment Manufacturers

Job Site Owners

Vendors

Contractors and Subcontractors
Depending on the unique circumstances of your injury, however, the list of potentially liable parties is virtually endless. Someone that you would have never considered may be liable, which is why it is so important to have a lawyer with a diligent investigative staff look into your injury. Sadly, many injured workers leave money on the table— money that is rightfully theirs—because they never realize that someone else is financially liable for their injury.
To learn more about how the Law Offices of Wolf & Pravato can help you pursue the compensation you deserve for your workplace injury in Miami, call us today at (954) 633-8270.
You May Be Eligible to Collect Workers' Compensation
Even if a third party did not play a role in your injury, you can still recover compensation in most cases. In fact, you can collect money for your workplace injury even if your employer did not do anything wrong.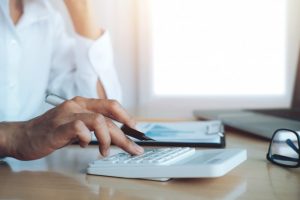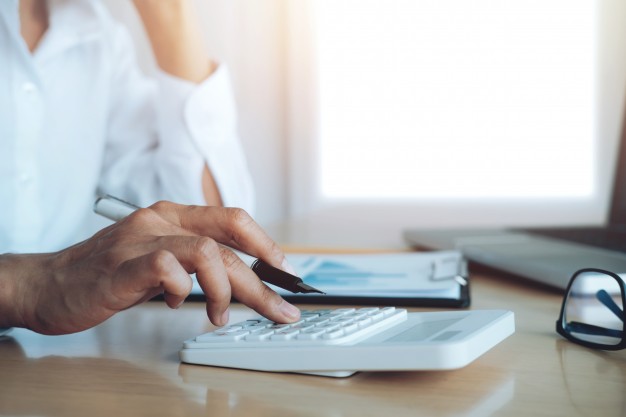 In Florida, many private employers are required by law to participate in workers' compensation, an insurance program set up to provide money to injured workers. Your employer may pay premiums into the program on your behalf. If so, you can file a claim—similar to a car or health insurance claim—after a workplace injury.
If your employer participates and is in good standing regarding workers' compensation, you typically cannot sue them for an on-the-job injury. However, this rule does not apply to liable third parties.
We Are Ready to Help You—Call Today for More Information
Our Miami workplace negligence lawyers will fight for the full and fair compensation you deserve. We want to help you recover money for the following damages:
Current and future medical expenses

Lost wages

Reduced earning capacity

Pain and Suffering and inconvenience

Loss of enjoyment of life

Emotional distress

and more if you qualify
Reach out to our team today for help determining what damages you may be eligible to receive.
Contact Our Miami Work Place Negligence Lawyer For Help
The Law Offices of Wolf & Pravato proudly represents Miami residents who pursue personal injury claims, including helping injured workers collect the compensation they deserve. Our personal injury lawyers Miami will investigate your injury, collect evidence, and take on the responsible party or parties. We are eager to get started right away. To learn more, and to set up a free, no-obligation case evaluation with a member of our team, call us at (954) 633-8270.
We also help the victims of other practice areas: