How to Suing for negligence in Bar?
If you don't know "how to sue a nightclub?" When a Florida bar or nightclub owner fails to fulfill their duty to keep their premises secure and their patrons safe, victims can hold the bar liable for any damages they suffer as a result of this negligence.
The legal basis for this liability is called "negligent security." A species of premises liability law, negligent security considers civil action for crimes and acts of violence that occur on a property. When you suffer as the victim of a violent act in a bar or night club, you can sue a bar for negligence. Violence, in this case, can take the form of rape, assault, or battery, and can involve other patrons, employees, and bouncers at the establishment.  
Here's how to sue a nightclub
[vc_column_text][contact][/vc_column_text][vc_column_text]
How to Prove Negligence in Your Negligent Security Case?
If you want to sue a bar for negligent security, you will need to address the essential elements of a negligence case by asserting and proving that the following four statements are true:
The bar owner or other defendant had a legal obligation to provide basic security measures for their establishment, including, but not limited to adequate lighting and security staff.

The bar owner or other defendant violated this duty through either action or inaction.

The bar owner's lapse in security caused the violent incident you experienced.

You, the plaintiff, suffered an injury as a result of the bar owner's or other defendant's breach of duty.
How to Establish the Elements of Premises Liability in a Florida Bar Lawsuit?
Florida property owners have a legal responsibility to visitors to their properties and patrons of their businesses. Under Florida premises liability law, property owners, including those who own bars and nightclubs, must take reasonable care to: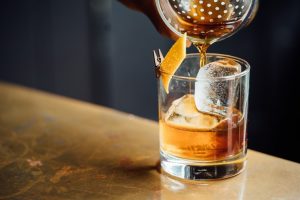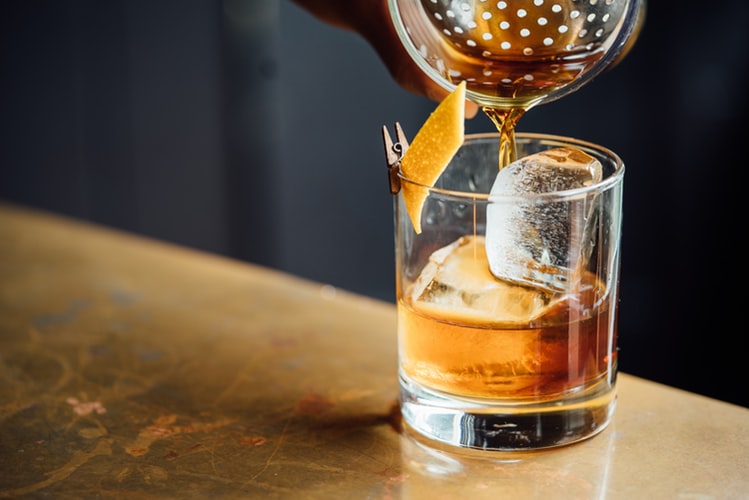 Maintain a safe environment for visitors to and patrons of the bar

Warn customers and other invited visitors of any hidden dangers

Take necessary precautions to remedy these hazardous conditions; and

Try to uncover any and all hazards that exist on the property
When a bar owner neglects to fulfill these responsibilities, the law finds them to be negligent.
But that is not the end of it. You must convince a jury that the injury you suffered in the bar or nightclub was foreseeable by the defendant.
[vc_column_text][contact][/vc_column_text][vc_column_text]
How to Prove Foreseeability for Suing a Bar for Injury?
Within the requirement of establishing the bar owner's duty in your negligent security case, we must also establish foreseeability—that the defendant "knew or should have known" about the potential for a violent act to occur when you suffered the act of violence you experienced at their establishment.  
Your lawyer can enlist the help of the police department by requesting all police reports and calls for service for the bar where you were attacked. By showing a history of violent crimes on the property, your attorney will be able to convince a jury of the high probability that the bar owner knew of the potential for this type of danger and failed to implement the appropriate and adequate security measures to protect you.
What to do after Fights in Bars and Nightclubs?
International research on the violence that occurs in the "night-time economy" reveals that violent offenses peak on the weekends and they occur in and around clubs and bars. Typically, violence in these environments occurs between young men who are not acquainted. Common injuries include facial damage and "glassings," among others.
Alcohol plays a contributing role in bar violence, both directly and indirectly. Other risk factors include overcrowding, poor ventilation, poor access routes, and permissive social environments facilitated by establishment policies and behavior of bar staff.
Sexual Offenses in Bars and Nightclubs
Female bar and nightclub patrons experience different types of aggression in these establishments. According to "Alcohol Use and Violence Among Young Adults," an article published by the National Institute on Alcohol Abuse and Alcoholism (NIH), around 30 percent of the aggression that women suffered in bars is of a sexual nature, including a wide range of behaviors, from inappropriate comments to nonconsensual physical contact.
This article also delved into the roles that bars' social and environmental characteristics play in bar and nightclub violence. The authors report that "violent bars were smokier, higher in temperature, dirtier, darker, more crowded, more likely to have competitive games, and more likely to employ bouncers and male employees." Establishments where women experience violence display more permissiveness toward sexual behavior and illegal activities.
Shootings in Bars
It was almost midnight when law enforcement officers showed up at the Blue Martini bar in Fort Lauderdale, Florida. They were responding to reports of shots fired inside the establishment. Of the three shooting victims, one died at the scene. The remaining two bar patrons were taken to a local hospital, where one of the victims was listed in critical condition. Law enforcement officials believe that an altercation in the bar led to the deadly shooting.
This true story occurred in May 2019. It represents the kind of violence that transpires in bars and nightclubs everywhere, even South Florida.
Bar Characteristics Can Trigger Violent Behavior in Bars
"The Bar Violence Study" (Quigley et al. 2003) referenced in NIH's article concluded that "when bar characteristics were entered into the equation, the characteristics of the bars rather than the characteristics of the clientele seem to be the stronger determinant of whether violence occurred or not."
All evidence suggests that establishment owners can take reasonable steps to prevent these catastrophes. In fact, Florida law requires that they do just that.
[vc_column_text][contact][/vc_column_text][vc_column_text]
How Our Legal Team Can Help You Sue a Bar for Negligence?
South Florida attracts as many people for its lively nightlife as it does for its sunshine, beaches, and palm trees. Bars and nightclubs of every type dot the landscape, giving visitors a broad range of entertainment options for a Friday or Saturday night.
But when bars begin to crowd alcohol flows, lights are dim, and security is lax, violence can easily step in to ruin the party.
If you suffered injuries in a South Florida bar or nightclub, and you want to sue the establishment for negligence, the Law Offices of Wolf & Pravato can help you recover the compensation you deserve. Call 954-633-8270 for a free case review with a negligent security lawyer.
We also help the victims in other cities: