How is fault determined in a Car Accident? 
The insurance company will examine the evidence and listen to both sides to determine fault in a car accident. The adjuster will look for details that show the at-fault driver's failure to provide the other driver with a reasonable duty of care, causing the collision. 
Each driver in an accident is required to have the minimum insurance coverage mandated by your state's insurance laws. In a no-fault state, like Florida, you would request damages from your own insurer. Alternatively, in fault states, you would pursue damages from the other party's insurer. From there, both parties' representatives will negotiate an acceptable financial settlement.
Evidence that determines fault and leads to a Financial Settlement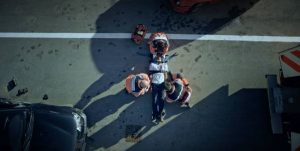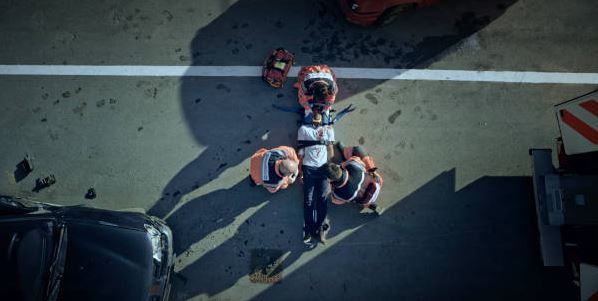 Since representatives for neither party were present at the accident scene, they rely on the collection of evidence to determine who caused the collision. The evidence both sides will collect may include:
Medical records

The police report

Accident scene photos

Witness statements

Traffic camera footage
The weight of the evidence will point to the car accident cause and help you determine an appropriate financial settlement.
The insurance company is not always the final decision-maker. If you do not agree with their finding, you can take the at-fault driver to court to prove you were not at fault and are entitled to collect compensation.
A Personal Injury Lawyer can help you File a Claim for Compensation
If your car accident case is complicated or involves multiple vehicles, a lawyer can help you prove fault and present your evidence to the at-fault driver's auto insurance company. Your lawyer can use notes and observations from witnesses who may have seen the accident from an advantageous vantage point.
Accident Witnesses may have clear and unbiased memories, whereas your injuries might impair your ability to recall details. Similarly, the police officer who investigates the accident brings an objective and unbiased point of view to the table.
Damages you can recover after a Car Accident

Once fault is determined and liability is assigned, you can start to determine the value of your recoverable damages. If you have personal injury protection (PIP) coverage, it will cover your initial medical bills. Should you need more coverage or live in a fault state, the at-fault driver may be responsible for your medical expenses from the date of the accident until you reach maximum medical improvement. From the at-fault driver, you can also recover:
Lost wages if you are unable to return to work

Property damage or total destruction

The cost of repairing or replacing your car

Physical and emotional pain and suffering

Long-term physical impairment or disfigurement
Because medical bills and income loss are immediate, it can be tempting to take the first settlement offer you get. It can be better, though, to wait for all your accident-related bills to come in before accepting an offer because an accepted offer is final. 
If you accept an early offer and discover additional expenses later, you cannot go back to the table to request additional compensation. You may want to consider getting legal advice before saying yes to any settlement offer or speaking to the other driver's insurance company at all.
Compensation When both parties Contributed to the Accident
Sometimes, both drivers can share fault in a car accident. Shared fault, though, does not mean you cannot collect compensation for the part of the accident that was not your fault. Consider these accident scenarios:
If a driver runs a red light and T-bones you at an intersection, he is solely at fault and bears full financial responsibility.

If a driver was speeding when he rear-ended you, but you slammed on your breaks, you could each be assigned partial fault.
The degree to which fault is assigned to each party is important. It matters because contributory negligence laws could prevent you from getting any compensation at all. Alternatively, modified comparative negligence laws could decrease the amount of compensation you are awarded in correlation to the percentage of fault assigned to you.
Let the Law Offices & Wolf & Pravato help you prove Car Accident Liability
Are you struggling to prove fault in a car after a collision with another driver? Find out how fault is determined in a car accident and how your potential compensation will be affected by each driver's actions.
Start fighting for the compensation you deserve by contacting our case review team at the Law Offices of Wolf & Pravato. Call us today at (954) 633-8270 for a free consultation. Because our Fort Lauderdale personal injury lawyers operate on contingency, they won't take any payments unless and until they achieve a financial outcome for you.