How Do Insurance Companies Handle Car Claims?
Insurance companies can pay out claims on a car in three ways: to you directly, to your lender, or to the auto body shop. If you're involved in a car crash, you probably need money for repairs and transportation right away.
You must understand how the car accident insurance claims process works to facilitate receiving your money as quickly as possible. It will also help you avoid surprises later on. The way the insurance company pays out your claim depends on the unique set of circumstances related to your car accident. To learn more, connect with the Law Offices of Wolf & Pravato today by calling (954) 633-8270.
Who Will Receive the Insurance Payout for Car Damage?
Whether you personally receive the car damage settlement depends on your insurance policy, the company paying out the claim, and your ownership status. The insurance company may pay you for the cost of car repairs or the repair shop directly.
Review your car insurance policy to find this information if you're filing a first-party claim, or call the insurance company to find out how they pay for car repairs. 
What If Your Car Is Totaled and You Have a Lender?
If your car is destroyed in an accident, the insurance adjuster may determine the value of the vehicle prior to the crash and issue a payout for that amount. If you were financing the car, your lender may be listed on your policy as a co-owner. 
Usually, the insurer will make any settlement check out to your lender first to cover the remaining cost of your loan. If there are funds left over, you may receive a check for the balance. If your settlement is lower than the cost of the loan, you may be responsible for paying the rest of the loan out-of-pocket. Drivers who own the vehicle outright receive the entire settlement check when the car is totaled.
Types of Auto Insurance Coverage
The type of claim you file will directly impact your car accident compensation. If you were at fault, you may only be able to file a first-party insurance claim. First-party insurance is the coverage you buy to protect yourself in case you have car accident losses. You may have two main types of coverage that cover your car: comprehensive coverage and collision coverage. 
Comprehensive Coverage
Comprehensive coverage pays for any damage to your car that occurs due to forces outside of a collision. For instance, if your car is stolen or someone throws a rock through your window, your comprehensive coverage kicks in to pay for repairs or replacement. Any number of incidents can qualify under comprehensive coverage, such as natural disasters, theft, vandalism, and falling objects. 
Collision Coverage
Collision coverage pays the cost of repairing or replacing your vehicle when you collide with other objects. Crashing into trees, poles, animals, cars, and buildings are a few examples. 
Both your comprehensive and collision insurance cover your damages regardless of who caused the crash. Whether you crashed into another car or another car crashed into you, your collision protection would apply.
The insurance company will cover the costs of your repairs up to your policy limits. In the event, your car is destroyed beyond repair or the cost of repairs exceeds the value of the car, your comprehensive or collision coverage should pay out the actual value of the car at the time of loss. 
Third-Party Insurance Claims After a Car Accident
Depending on the circumstances, you can file an insurance claim against the other driver's liability insurance policy for car damage.
Per Florida Statutes § 627.736, the at-fault party is responsible for paying your economic car accident-related damages that your personal injury protection (PIP) does not cover, including car repair or replacement. This option is available whether you have comprehensive collision coverage or not. Note that it may take longer to recover a payout from the other driver's insurer than from your own. 
Remember that any claims for vehicle damage are only paid up to policy limits. If your car damage repairs exceed the limits of the driver's policy, you may have to pay out-of-pocket or pursue a claim or lawsuit against the at-fault driver personally.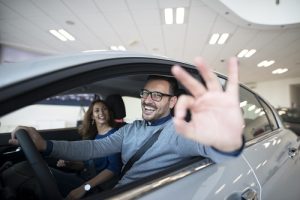 Our Florida Car Accident Lawyer Can Help You Obtain the Car Accident Claim Payout You Deserve
The state of Florida allows you to seek compensation from the other party for all of your economic damages. In addition to the cost of repairing or replacing your car, you can demand the other party pay for expenses, such as medical treatment costs or lost income, that your PIP insurance doesn't cover.
If your vehicle was damaged in a car accident and you need help building your car accident insurance claim, our attorneys can guide you through the process and help ensure you receive the payout you deserve when you need it. Contact us today for a free consultation at (954) 633-8270.