Florida truck accidents have increased in recent years. In 2020, at the height of the Covid-19 pandemic, Florida saw low rates of auto accidents. However, now that drivers are back on the road, those numbers have steadily increased.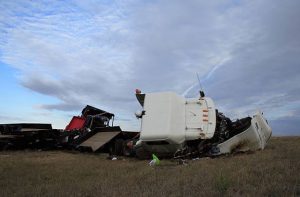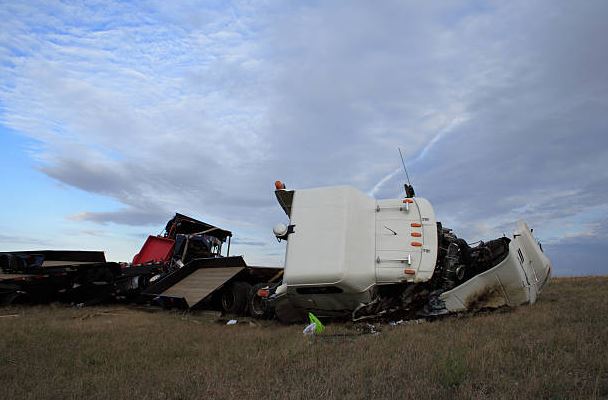 Fatigue, intoxication, and speeding contribute to truck accidents each year. Regardless of how often truck accidents happen in Florida, you have financial recovery options if you were in a crash.
Florida Relies on the Trucking Industry for Various Products
The Florida Department of Transportation (FDOT) backed a study to understand the increase in truck accidents. It noted that with the rise of e-commerce, Americans rely on trucks to transport goods now more than ever. Trucks transported more than $700 billion in goods across the state in 2017.
Florida is unique. Its peninsular shape adds to people's reliance on trucked goods. Over 85 percent of Florida's communities rely exclusively on the trucking industry for products.
What Types of Truck Accidents Happen in Florida?
These are some of the commonly-reported truck accidents:
Rear-End Accidents
The Federal Motor Carrier Safety Administration (FMCSA) notes that trucks require more braking time than passenger vehicles. The organization notes that if you're following a truck, you should give it 10 feet of space for every second it would take to collide with it.
If a truck's behind you, move into the other lane. Truck driver fatigue, intoxication, and other variables can decrease the risk of a rear-end collision.
Same Direction Side-Swipe Accidents
It can be very nerve-wracking for some drivers to pass a big truck on the highway or pass a truck themselves. However, the second most common cause of crashes between vehicles and big trucks is when someone crosses the middle lane.
These types of collisions account for 16.8 percent of accidents on the road.
Collisions Involving Parked Vehicles
Many truck accidents involve parked cars. These accidents can happen either while a trucker drives or attempts to back into a parking spot. In 2019, commercially licensed, professional truck drivers hit 29,478 parked vehicles in the state.
Trends in Florida Truck Crashes
The FDOT demonstrates that annual fatalities from truck crashes follow a U-shape trend. Over ten years, fatalities from commercial and large truck collisions dropped by approximately 12 percent. However, though the number of accidents with fatalities dropped, the number of accidents during the same period increased by 14 percent.
Fatal crashes in Florida jumped nearly 32.2 percent from 2013 to 2016.
Time of Day Impacts Crash Data
While looking at crash data for variables that can impact truck accidents, the FDOT took note of the significance of daylight. The purpose was to understand whether light conditions affected crash severity. The conclusion was that, yes; light conditions do impact the number of collisions. Therefore, if you drive in low-light conditions, you should be extra careful when near large commercial vehicles on the road.
The study found that 79.1 percent of the accidents occurred during the day. Florida showed 11.1 percent in dark but lighted areas. The third highest on the list at 5.7 percent was accidents that occurred in dark, unlit areas.
This number is significant. This group of accidents had a much higher fatality ratio.
Weather Has an Impact on Accident Severity
Statistics show that inclement weather conditions contribute to truck accidents. When the elements are stormy, cloudy, or rainy, the chance of a collision with injuries is significant. Conversely, when the weather is clear and sunny, you have a lower percentage of being involved in a severe accident with a truck.
But why does weather affect roadway performance and safety? Rain, hail, wind, and other weather conditions can make visibility difficult and staying on the roadway dangerous. In addition, rain, fog, smog, and smoke can also contribute to hazardous road conditions.
What Does Florida's Truck Accident Increase Mean for Me?
There is no denying that Florida sees its fair share of truck accidents. Under the law, you have legal rights if you suffered harm in one of these collisions. You can partner with a Florida truck accident lawyer who can manage the claims process on your behalf.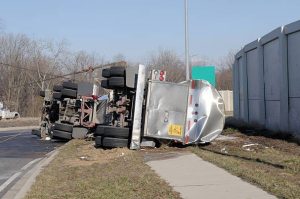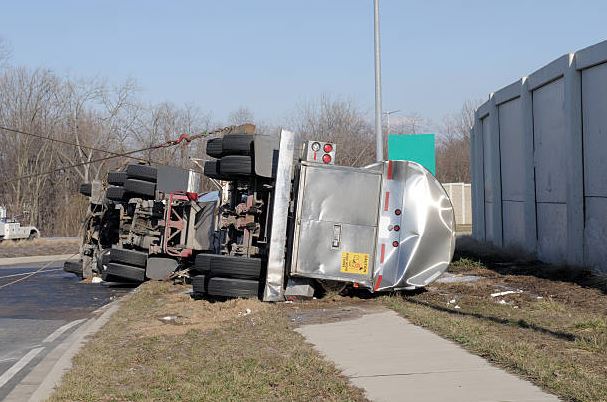 They can gather evidence of your losses, prove liability, and negotiate for what you need. Compensation in your case could account for your past, present, and future medical bills––along with other injury-related expenses. You have a limited time to pursue damages per Florida Statutes § 95.11(3)(a), so we encourage you to explore your options today.
Where To Get Help When Injured on Florida's Roadways
Getting injured in a truck accident is a stressful experience. But, it is one that you don't have to navigate alone. The Law Offices of Wolf & Pravato can help. Call our office at (954) 633-8270 today for a free consultation about your truck accident case. Our Fort Lauderdale personal injury attorneys strive to provide comprehensive legal help.