If you've been injured in a rideshare accident, four things you should know include: 
Visiting a doctor right away can benefit your health and strengthen your case.

You do not need to speak with insurance companies about the car accident.

Hold on to any evidence you gather at the rideshare crash scene.

You do not have to build your case alone.
The aftermath of a rideshare accident may feel chaotic. You could receive calls from multiple insurance companies as you try to attend doctor's appointments and recover from your injuries. While you focus on getting better, you can leave your case to us. Reach out to the Law Offices of Wolf & Pravato at (954) 633-8270 today to begin a free case review.  Our rideshare accident lawyers can build your case. 
What You'll Want to Know in the Aftermath of Your Rideshare Accident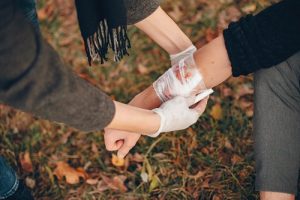 Rideshare accident cases can become especially complex because multiple parties can get involved. There are several things you can do to protect yourself after a collision.
Four things to know if you've been injured in a rideshare accident include: 
You Should See a Doctor Immediately 
You'll want to visit a doctor right after your rideshare accident for a couple of reasons. First, a doctor can provide an accurate prognosis and a plan to treat your injury. In addition, your medical records can serve as evidence to strengthen your case. 
We must prove that the collision caused your injuries when seeking the compensation you need. One way to do this is by showing medical records your doctor created. Your medical bills can also help us demonstrate that you suffered financial damages because of the crash, further proving your need for compensation. 
You Do Not Need To Speak With Insurers About the Car Accident 
You are not legally obligated to speak with the at-fault party's insurance company after a rideshare accident. In rideshare accident cases, insurance communications can quickly become complex. For example, if the rideshare driver was not "on duty" during the crash, their personal insurance company may be liable for compensating you. If they were working, though, the rideshare company's insurer may be responsible for your damages. 
You don't need to worry about any of these details. If an insurance company calls you, you can politely refuse to answer their questions. Instead, you can direct all communications to your legal team. This way, you can avoid having your words taken out of context. 
Hold on to Any Evidence You Gathered at the Rideshare Crash Scene 
Right after the crash, you may have taken photos or videos of the accident scene on your smartphone. Hold on to these items and any other proof you gathered. Our team can use evidence to prove another party's liability for the crash. Such evidence might include: 
Witness statements 

Dashcam or surveillance camera footage

Your medical records and bills 

The police report 

Images of your injuries, the accident scene, damage to your vehicle, and road conditions
You do not have to collect any of this evidence yourself. If you are injured, you should prioritize your safety and visit a doctor. Our team can collect evidence on your behalf if you couldn't be at the accident scene. 
You Do Not Have to Build Your Case Alone
Our team can work with you if you suffer injuries in a rideshare accident. You don't have to manage your case alone while recovering from your injuries. If you choose to work with our team, we will serve you by:  
Determining what damages you can recover 

Gathering evidence that proves your injuries

Proving liability and holding all responsible parties accountable 

Speaking to the involved insurance companies for you 

Negotiating for the settlement you deserve 

Preparing your case for court, if necessary 
You can expect our firm to treat you like family. We will keep you updated about the status of your case, explain your legal options, and offer compassionate support. 
Other Things You Should Know if You've Been Injured in a Rideshare Accident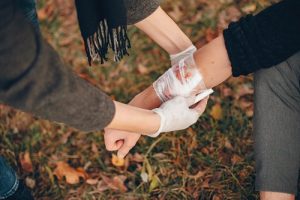 After a rideshare accident, you should also know that: 
You should not accept immediate settlement offers:

The at-fault party may offer a cash settlement right away. However, this is usually not in your best interest. An immediate settlement may not include coverage for your anticipated healthcare expenses.  

It may be best to stay off social media:

Insurance companies can take anything you say out of context to offer less money than you deserve. The claims adjuster could misconstrue a seemingly harmless social media post. To avoid putting your case at risk, you should limit your social media use. 
Reach Out to the Law Offices of Wolf & Pravato After You've Been Injured in a Rideshare Accident 
You deserve justice after a rideshare accident. Our firm has decades of experience serving injured clients, making us well-equipped to stand up for you. 
Contact us today to begin your rideshare accident case with a free consultation. You can reach the Law Offices of Wolf & Pravato at (954) 633-8270.