PERSONAL INJURY ATTORNEY FORT LAUDERDALE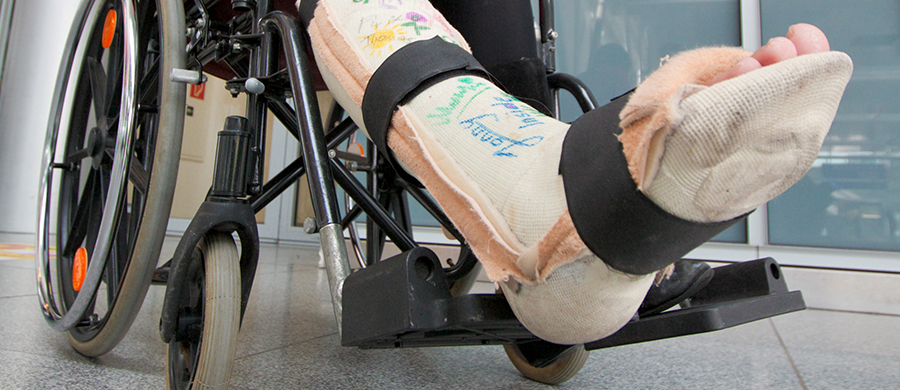 At Law Offices of Wolf & Pravato, our Fort Lauderdale personal injury attorneys handle accident cases throughout Ft. Lauderdale and all of South Florida every single day. The personal injury lawyers from Law Offices of Wolf & Pravato have the experience, determination, and financial resources to go up against even the biggest insurance companies and corporations out there.
These victories are for real people who have been accidentally injured or have lost a loved one to wrongful death- real people just like you. Justice, unfortunately, is not automatic; it takes hard work, research, and complicated legal procedures to determine every single liable party and to get you the compensation you deserve. During such a stressful time in your life, you shouldn't have to worry about these burdens, too.
Board Certified Personal Injury Lawyers in Fort Lauderdale
Law Offices of Wolf & Pravato have earned board certification in litigation, including wrongful death litigation, and have been designated Lifelong Members of the Multi-Million Dollar Advocates Forum. This impressive title means that a trial lawyer has successfully obtained multi-million dollar verdicts in a court of law. Every Fort Lauderdale personal injury lawyer here has ample experience, and that translates into benefits for you.
Not every personal injury case needs an attorney to reach a settlement. However, if you don't have one, you run the very serious risk of getting far less compensation you deserve. The insurance company will want to settle for the absolute minimum amount possible, and without a Fort Lauderdale personal injury attorney, it can be difficult to know what to do. A competent lawyer can be like your navigator, steering you through these complicated legal storms and guiding you to a result even better than what you may have expected.
Maximizing Your Fair Compensation
No matter where you were injured in Fort Lauderdale, Law Offices of Wolf & Pravato are capable of assessing your situation exactly to find out what you're legally entitled to. Usually there's a lot more to this than one would expect, and your insurance company will often try to minimize these. But a settlement should address compensation for every type of damage, including:
Emotional damages
Pain and suffering- physical and mental
Long-term or permanent disability
Past and present lost wages
Past, present, and future medical bills
Estimated future costs
Your opposing party will often push for a fast settlement, and hope that they can avoid getting into many of these issues which may raise the full amount to which you're entitled. Some Fort Lauderdale personal injury lawyers want to avoid trial at all costs, and because of this, they'll accept lesser settlements to get out of doing so.
Is Law Offices of Wolf & Pravato Right For You?
There are many Fort Lauderdale personal injury law firms and offices out there, but Law Offices of Wolf & Pravato is in a league of its own. Our investigators were among the first to discover the health impacts of Chinese Drywall, which resulted in an over-800-million global payout. We pledge this same dedication to each and every one of our clients, and give you advantages like:
Our Trial Experience. Our Fort Lauderdale accident lawyers will prepare your case as if it was going to trial, even if a settlement is the expected outcome. If the settlement isn't what you deserve, we're not afraid.
Our Personal Injury Experience. Every attorney at Law Offices of Wolf & Pravato works exclusively as a plaintiff's lawyer. We've handled complicated, high-stakes cases, and we can handle yours, too.
Our History of Success. We've won multi-million dollar verdicts for all sorts of clients with all sorts of different situations. Working with one of our personal injury attorneys gives you the best chance to get what you deserve.
Our Contingent Fee Payment Structure. You won't pay any legal fees, unless we win your case. Our payment structure can be explained in more detail by an attorney in person, right from the start of your representation.
You Deserve Justice
There are many different types of accidents and injuries, and many have complicated ruling systems that are not very straightforward. Often, there are also many parties involved who could be held liable, from drivers, to municipalities, manufacturers, and even the government. Here are some examples of the various cases Law Offices of Wolf & Pravato has experience with:
Premises Liability (slip / trip & falls)
Negligence of Daycare Provider
Misdiagnosis
Emergency Room Errors
Auto Defects
Aviation Tragedies
Mesothelioma
Railroad Worker Injuries
Repetitive Stress Disorders
Broken Bones and Fractures
Catastrophic Injuries
TBI – Traumatic Brain Injury
Automobile Accidents
Hit and Run Accidents
Distracted Driving Accidents
Drunk Driving Accidents
Defective Products
Public Transit Accidents
Car Accidents in Fort Lauderdale
In 2003, law enforcement officers statewide wrote 3,815 traffic tickets; in 2010 that number had risen to more than 23,000. Aggressive driving has evolved into such a problem that Florida Highway Patrol troopers have recently launched a crackdown to tame unruly drivers.
Each year, thousands of motorists are injured or killed in car accidents and other traffic-related incidents. In fact, traffic accidents increased 4 percent from 2009 and 2011- from 8,629 to 8,970, according to the police department.
Traffic-related accidents are not only rising in Ft. Lauderdale, but statewide as well. The 2010 Traffic Crash Statistics Report released by the Florida Department of Highway Safety and Motor Vehicles reports that:
Pedestrian fatalities in the state of Florida increased by 3.5% between 2009 and 2010 from 482 to 499 respectively.
Motorcycle fatalities rose by nearly 30% from 2009 to 2010.
There was a total average of 645 car crashes per day in 2010, with a total of 195,104 injuries and 2,444 car accident fatalities that year.
The danger is clear, and your car accident-related injury deserves compensation. Let a Fort Lauderdale personal injury lawyer from Law Offices of Wolf & Pravato look at your case.
Call 1-954-633-8270 today to schedule a free, no-obligation, in-person consultation, or a phone consultation with our experienced Florida personal injury lawyers.
Not in Fort Lauderdale? Call a personal injury lawyer in Florida. Our lawyers are ready to talk to you today!
About Fort Lauderdale
Ft. Lauderdale is the seventh largest city in Florida and home to more than 5.5 million people. Located on the Atlantic coast in Broward County, and boasts 300 miles of navigable waterways, earning it the nickname of "Venice of America." The city's coastal location, semi-tropical climate and abundant sunshine make it a popular tourist destination and spring break hotspot. In addition to it's famed beaches, other cultural, entertainment and educational amenities draw visitors to the area including boating, deep sea fishing and shopping. More recently, Fort Lauderdale has established itself as a world-class international business center and supports a diverse range of industries from finance, marine, manufacturing and insurance to real estate, high technology, avionics/aerospace and television production.
We help the injured victims of other practice areas:
Read the latest legal blog on personal injury and accident in Fort Lauderdale
Police Stations Serving Fort Lauderdale, FL
Fort Lauderdale Police Department
1300 W Broward Blvd.
Fort Lauderdale, FL 33312
Wilton Manors Police Department
2020 Wilton Dr.
Fort Lauderdale, FL 33305
2101 W. Commercial Blvd.
Suite 1500
Ft. Lauderdale, FL 33309
Phone: 954-522-5800
Fax: 954-767-0960
Other Locations In South Florida:
Boynton Beach
Margate
Hospitals Serving Fort Lauderdale, FL
Holy Cross Hospital
4725 N Federal Hwy
Fort Lauderdale, FL 33308
Broward Health Medical Center
1600 S Andrews Ave
Fort Lauderdale, FL 33316
Westside Regional Medical Center Emergency
8201 W Broward Blvd.
Fort Lauderdale, FL 33324
North Broward Hospital
4720 NW 15th Ave
Fort Lauderdale, FL 33309
Courts Serving Fort Lauderdale, FL
US District Court Clerk
299 E Broward Blvd #108
Fort Lauderdale, FL 33301
Broward Courthouse
540 SE 3rd Ave.
Fort Lauderdale, FL 33301
Judicial Complex
201 SE 6th St.
Fort Lauderdale, FL 33301
COMMUNITIES
CONTACT TODAY
If you or a loved one has been the victim of negligence or misconduct, please do not hesitate to contact among the best attorneys in South Florida at Law Offices of Wolf & Pravato today to receive expert guidance about your legal options, as well as a free and confidential case evaluation.
(954) 633-8270
Fort Lauderdale Personal Injury Lawyer