Car Accident Claims in Fort Lauderdale
Many factors affect car accident claims and whether you will receive compensation for your injuries and damages. There are, however, a few main factors that will determine your eligibility for compensation or insurance benefits.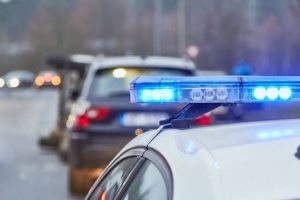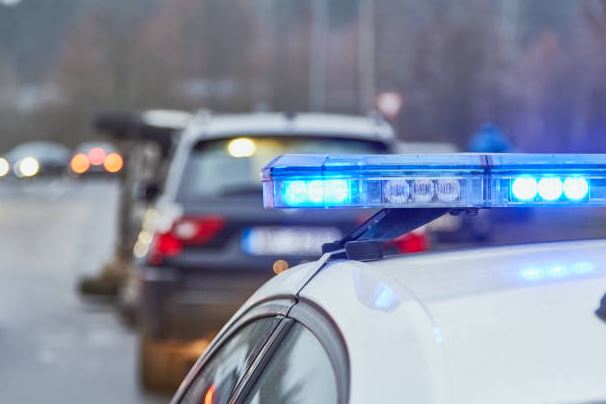 Below are some factors to consider if you were involved in a car accident and are thinking about filing an insurance claim.
Obeying traffic laws in Fort Lauderdale, Florida
If you are considering filing an insurance claim against the other driver because your policy will not cover the extent of your injuries, you will need to prove they were negligent.
Showing the Other Party was Negligent
One of the first things law enforcement officers responding to a car accident will assess is whether any of the parties violated a traffic law in the accident. Violations include:
Running a red light

Not wearing a seat belt

Not using headlights

Failing to yield the right-of-way

Speeding

Unsafe lane changes

Drugged driving

Distracted driving

Tailgating

Failing to maintain the proper lane

Failing to adjust speed for inclement weather, poor visibility, or road hazards
If you can show the other party violated a traffic law at the time of the accident, it can help you prove they were negligent and caused your injuries. You can request a copy of a police report prepared for your accident to see whether the responding officer noted any traffic violations. For more information call our Fort Lauderdale personal injury lawyer.
Negligence goes both ways
If the officer cited you for any traffic violations, the defendant could use this as evidence against you. If the defendant can show you were negligent, it may reduce the recovery you receive. The insurance company may rely on your traffic violation to argue that it should not have to provide you with policy benefits. 
If you violated traffic laws in the accident, there are still ways to recover compensation. Working with a lawyer from our firm can help you identify any defenses that apply to your situation.
The Type of Collision that you experienced in Fort Lauderdale
Although any crash can lead to severe injuries, some types of accidents are more dangerous than others. One of the worst collision types is a head-on collision. Any accidents on the freeway also tend to be dangerous because of the proximity to other vehicles traveling at high speed.
Typically, the worse the collision, the more damages you can recover.
Other accident types that can lead to permanent injuries or even fatalities include:
T-bone accidents

Rear-end collisions at high speed

Sideswipe accidents

Truck accidents involving 18-wheelers or large trucks

Rollover accidents
How fast the vehicles were traveling on Fort Lauderdale
Another critical factor is the speed at which the vehicles were traveling at the time of the accident. The faster the cars were traveling, the more likely severe injuries resulted. Your body's position during the crash can also affect your injuries. Airbag injuries are a common outcome, including neck injuries, burns, and concussions. In some situations, a dangerously designed roadway or another hazard may have primarily caused your accident. An example would be a sharp curve with a speed limit that is too high or a roadway that does not drain properly. 
Our lawyer can review the information available regarding the road where you were injured and determine whether we can help you bring a case against the public entity responsible for designing or maintaining the roadway where you were injured.
The Type of Injuries that you Sustain in the Crash
When it comes to the damages you can receive, your injuries' severity and extent will be among the most significant factors. You can suffer many different types of injuries in a car accident, and the severity may be different for each person involved.
If you experience catastrophic or permanent injuries, you will likely require a greater amount of compensation to cope with the accident's long-term financial impact. Examples of injuries that tend to be more severe and long-lasting include:
Traumatic brain injuries

Major broken bones

Back or neck injuries

Amputations

Road rash

Disfigurement

Scarring

Post-traumatic stress disorder (PTSD)
If your injuries and losses are severe, then you can step outside of your insurance policy to file a claim against the at-fault driver. In this case, you can recover more compensation.
Recovering compensation for less severe injuries
However, if your injuries are not as severe, you might be limited to the coverage your policy provides.
Even if you suffer minor injuries that will heal over time, you can still receive compensation for the medical costs associated with treating each condition and its impact on your daily life. A few examples include:
Concussions

Broken bones

Lacerations

Severe bruising

Burns

Scrapes

Internal organ damage

Bleeding

Airbag injuries
Many people find it hard to go to work, take care of their family, or handle daily responsibilities like dressing, eating, and grocery shopping while they are recovering. Keep track of every expense you have to pay because of the accident and make notes about how it affects your life. This information can help when you decide to pursue compensation and is a good way to make sure you get every penny you are entitled to.
One of the most crucial steps to take after an accident is to see a doctor as soon as possible. Getting treatment will ensure your injuries do not worsen while also creating a record of how the accident affected you. 
The medical records created for your treatment will be useful if you decide to file an insurance claim or pursue legal action against the person who hurt you.
Securing available evidence
Even if you have a clear idea of what happened and who is at fault, you will still need to prove the other party acted negligently if you want to pursue an insurance claim against them. There are four elements that you must prove before you can receive compensation. They include:
Duty

– First, you must show the other driver owed you a duty to drive with reasonable care.

Breach

– Next, you must show the other driver failed to operate their vehicle according to this standard.

Causation

– Third, you must show the other driver's negligence directly caused your injuries.

Damages

– Finally, you must provide evidence supporting the amount of compensation you are requesting, such as medical bills and lost earnings.
You can gather many different types of evidence to help you prove each element. It is important to act as quickly as possible to make sure you preserve the evidence before it disappears. The more time that passes between the accident and your effort to obtain compensation, the less likely it is that eyewitnesses will remember what they saw, for example.
Examples of Useful Evidence
A few types of evidence that may be available in your case include:
Police reports

Eyewitness testimony

Video footage

Photographs

Social media posts

Inspections of the vehicles involved in the crash

An accident reconstruction specialist's report

Your recollection of what happened

Testimony from passengers involved in the accident

Cellphone records
Acting quickly will help you capture as much evidence as possible to help establish your case. An attorney from our team can help you learn more about gathering evidence and how we can take on this time-consuming and crucial task for you.
Work with Our Team to Pursue Compensation in Fort Lauderdale
One of the best ways to learn more about how these factors may apply to your claim is to speak with our car accident law firm in Florida. With experience handling car accident cases, our attorneys will assess your situation and help you identify any unique factors or challenges that may impact your case.
A car accident attorney in Fort Lauderdale can also help defend you if the other parties argue that you contributed to your injuries or that you were not seriously hurt. This can be frustrating, especially if someone who hurt you is refusing to take responsibility for their actions. While you focus on healing, our legal team will make sure the people who hurt you are held responsible.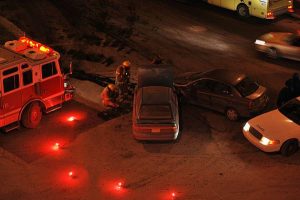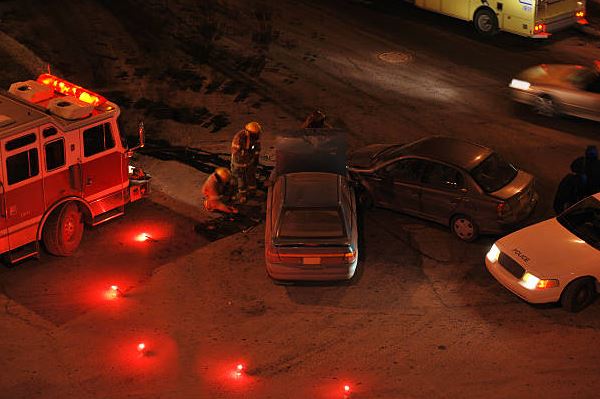 A few other ways a lawyer from our firm can help include:
Gathering evidence to prove you are entitled to compensation

Representing you during settlement negotiations

Filing important documents

Reviewing insurance policies and making claims

Calculating the cost of your damages

Preparing to file a lawsuit, if needed

Keeping you informed about your case

Answering your questions
A Free Consultation is a Phone Call Away
If you want to learn more about the factors affecting car accident claims and are ready to take the next step toward securing financial compensation, call the Law Offices of Wolf & Pravato now. Our team treats each client like family and ensures you receive the compassionate and honest legal counsel you deserve.
The consultation is free, and there is no obligation to continue with the process after the call. This means there is no risk to you in calling us and only information to gain. Dial (954) 633-8270 now.