Truck Accident Attorney Miami
Trucks or big rigs weigh around 40 tons and can be as long as 75 feet in length. Due to this, any kind of collision may lead to serious property damage or severe injuries. The statistics in the United States show a harsh image of victims of truck collisions.
The US Department of Transportation revealed more than half-million truck accidents every year. These accidents are attributed to 5000 deaths annually which represent 12 percent of all traffic-related deaths. If we particularly talk about Florida, the state has accounted for 4400 deadly traffic accidents annually in recent years with 350 involving trucks.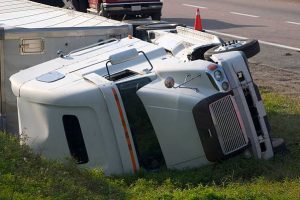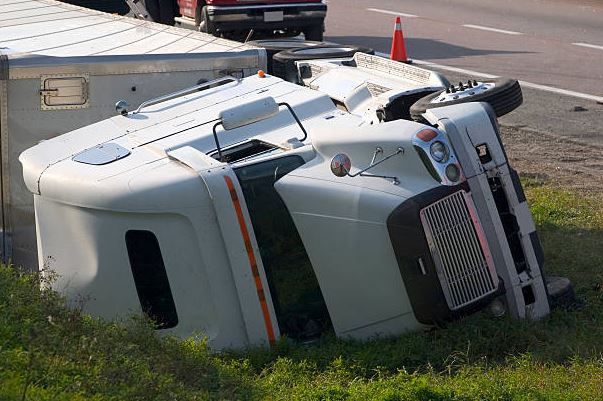 Owing to the gravity of this situation, you need to ensure the safety of yourself and your loved ones. If you or your loved one has met with any kind of severe injury in a truck accident, you should visit a truck accident lawyer Miami at the earliest to recover compensation. Before that, let us first know what kind of injuries can a truck accident cause
If you need assistance with a truck accident case, book a legal consultation with Wolf and Pravato experts today at (833) 704-4878. Our team of truck accident attorneys has a track record of helping truck accident victims get justice and fair compensation – give us a call right now at (833) 704-4878. 
Accidents Caused by Trucks in Miami, FL
The trucking companies, warehouses, and private sector in the U.S. employ an estimated 8.9 million people in trucking-related jobs and nearly 3.5 million are truck drivers. The U.S. is estimated to have 15.5 million trucks driving on our roads and 2 million of these are tractor-trailers.
Trucks can be found everywhere – on country roads, Interstates, small towns, and cities throughout Miami. They're on the road during the day and night, and any time you drive or ride in a car, cycle, or go walking you are almost guaranteed to see a truck. With so many trucks on the roadways, it's not surprising that the rate of truck accidents is especially high.
Types of Injuries Caused by Severe Truck Accidents
Truck accident victims usually suffer from single or multiple injuries ranging from severe to life-threatening. Regular motor vehicle accidents cause potential damage but looking at the size and weight of a truck, the accidents cause more damage than the typical car accident. 
The injuries are typically severe and can include but are not limited to the following:
Spinal cord damage

Brain trauma and injury

Head trauma

Crushed, shattered, or broken bones

Amputation of limbs

Internal bleeding and hemorrhaging

Internal organ damage

Severe burns

Nerve damage

Paralysis

Death
Some of these above-mentioned injuries can leave a lifetime impact on the life of the patient. For instance, an injury to the spinal cord will lead to limited activities. It can also hamper your career eventually leading to a financial crisis. 
Hence, it becomes quite important to contact an expert truck accident attorney Miami following an accident so that you can put the responsible party liable for your damages. 
Injuries from Truck Accidents, Including Fatalities
Our experience representing clients involved in truck accidents has made us terribly aware of the damage a truck collision can cause. Most disturbing is the fact that many of these truck wrecks are a result of negligence.
Unfortunately, due to a truck's large size and heavy weight, truck accidents are much more severe than a typical car accident and can result in grave injuries, like brain injury, spinal cord injury, and even death. A vehicle involved in a truck accident is most likely to be totaled and left undrivable, leaving you without transportation.
Wolf & Pravato, a truck accident law firm in Miami, focuses on representing individuals and their family members in serious personal injury and wrongful death cases, such as those often involved in trucking accidents. Whether you were the passenger of another car hit by a truck, or a truck driver injured due to an unsafe load – you may be entitled to compensation for your injuries.
How a Truck Accident Lawyer in Miami Can Help You?
Florida is a comparative negligence state which means that only the liable party is responsible for the percentage of damages being caused. For instance, if it has been found that the truck driver was responsible for 75% of the accident and the victim was also responsible but 25%, they can only recover a maximum of 75% of the damages. 
Similarly, if the driver was 100% responsible for the crash, the victim may be able to recover the full amount of their damages.
However, it is not as easy as it seems because proving fault and negligence in truck accident cases can be difficult without a truck accident attorney Miami. You will need substantial evidence to prove negligence and the damages to claim your case. Here's where the attorneys at Wolf and Pravato can help you navigate the path. 
How Our Truck Accident Attorney Miami Can Help You Recover Your Damages?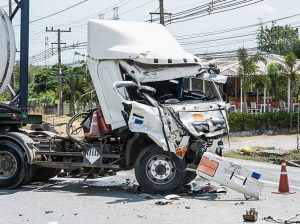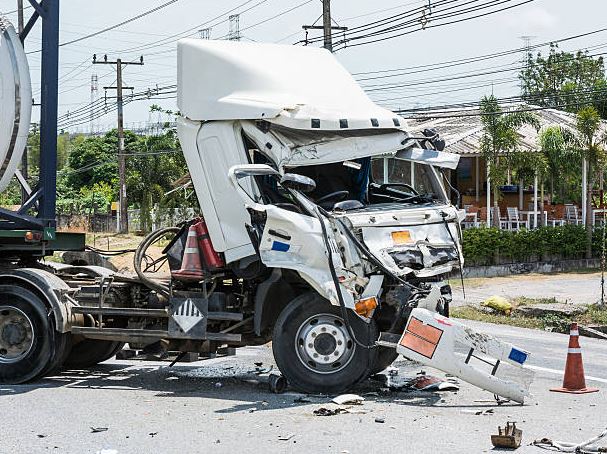 At times, you may not know what and how damages can be recovered in a truck accident case. However, our experienced truck accident attorneys can help you determine which damages you are eligible to claim and receive. Severe or life-threatening accidents may allow victims to file a claim for the following damages;
Medical bills and expenses

Lost income and wages

Loss of future income and earnings

Expenses for rehabilitation and therapy
Our attorneys can help you determine the full amount of damages caused by the negligence of the truck driver. Following this, we can help you in filing a claim and pursue financial compensation from the liable party. 
Now, there can be several parties liable for damages. The potentially liable parties include the truck driver, trucking company, and the manufacturer of the truck or auto parts. Furthermore, the insurance companies will represent the trucking company and drivers. Our attorneys can hold negligent drivers accountable for their actions by pursuing damages against the insurance companies involved in your case. 
In addition, negotiating a fair settlement with the insurance company can be a tough task. However, by leveraging evidence, specific accident and injury laws can fight for your rights to fair compensation and settlement for your case. 
When You Need to File a Miami Truck Injury Claim, Experience Counts
Our truck accident attorneys understand the factors involved in truck accidents and can handle the complicated issues surrounding your case. We're highly experienced with handling insurance companies who are reluctant to fully compensate their customers – and we know how to get around the red tape that often holds up proper medical care and compensation.
We will fight to protect your rights and make sure you receive the highest possible compensation for your pain and suffering, recover lost wages, receive compensation for medical expenses, and get the full range of medical attention you need.
We've handled many personal injury cases involving truck accidents including:
An 11-year-old boy ran into the street and was struck by a truck. The boy suffered extensive injuries and required multiple surgical procedures. The investigating officers performed a cursory investigation and concluded that the boy was solely at fault for the accident. Wolf & Pravato proved the truck driver was not paying proper attention and the accident could have been avoided. The case was litigated and resulted in a recovery of the full insurance policy limits, which exceeded one million dollars.
A tractor-trailer carrying a large load of steel building beams turned in front of a bus bench and the entire load slid off the truck and crushed a young man's leg and trapped him. Wolf & Pravato quickly dispatched our top engineering team to perform a comprehensive evaluation of the 18-wheeler and discovered the load was improperly secured. Prior to entering the courtroom, the case was settled for $3.85 million dollars.
A woman in her Ford Explorer waited at a red light when a driver recklessly lost control of his truck. While traveling at high speed, the driver made a right turn, flipped the truck on its side, and crushed the Ford Explorer with our client in it, killing her. Our client was survived by an adult daughter and granddaughter. This seven-figure settlement is confidential.
The team at Law Offices of Wolf & Pravato is experienced with this area of law, which means an experienced Florida personal injury attorney leads every Miami truck accident injury case we handle. We are committed to seeking the maximum compensation available for every client.
After a truck Accident, Our Lawyers Can Help
If you've been the victim of an accident caused by a truck or are a truck driver hurt while handling unsafe cargo, our experienced truck accident attorneys Miami can help. The sooner you contact our law firm, the sooner we can start collecting evidence to prove your case.
Every day, truck drivers risk their lives and the lives of other drivers. Our law firm has compiled the following statistics to bring awareness to the dangers of truck accidents to encourage increased safety.
There are approximately 500,000 truck accidents each year and from these accidents, there are approximately 5,000 deaths each year.
About 2% of the truck collision fatalities each year are truck drivers, and the other 98% are the individuals in passenger vehicles or non-occupants such as cyclists and pedestrians.
One in eight traffic fatalities involves a truck collision.
In 2008, 68% of all fatal truck accidents occurred in rural areas.
In 2008, 66% of all fatal truck accidents occurred during daylight hours.
What Compensation Can You Receive for a Truck Accident Injury Claim?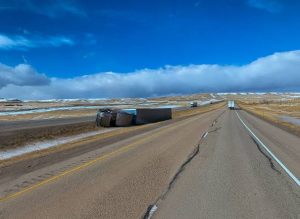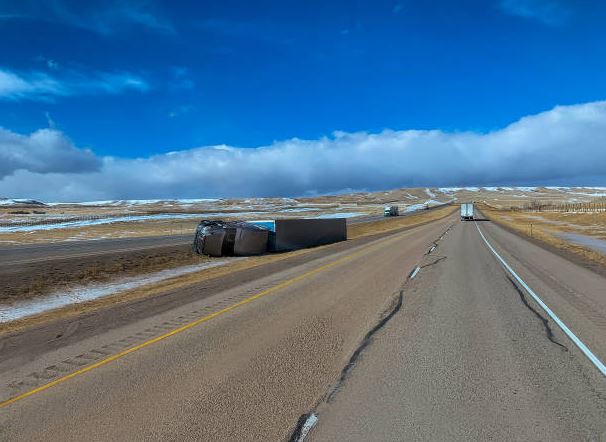 The amount of financial compensation from a claim can depend on a lot of factors. One of the prime factors that govern your claim is how the injury has affected your daily life. While you know that you can claim for medical expenses, how many medical expenses can you rack up and how costly the medical bills were can dictate how much compensation you received for the particular damage. 
The same holds for lost wages. You must have lost wages and income but how much? Providing documentation including pay stubs or correspondence between you and your employer can provide you with the evidence required to prove your damages. 
Usually, the more damages you have incurred and the lower percentage of fault that has been determined for your accident, the more compensation you can receive. 
Our personal injury attorney team at the Law Offices of Wolf & Pravato understands what these figures mean in the grand scheme of things, but also how each and every truck accident can mean personal devastation for a victim and his or her family. Our attorneys are experienced in all types of automobile accidents including Drunk Driving, Negligent Driving, and Hit & Run. If you have been injured by a distracted or negligent truck driver – Contact Personal Injury Lawyer Miami at the Law Offices of Wolf & Pravato today for help with the challenges you may face in a commercial trucking accident.
Contact Us to Connect with the Best Truck Accident Lawyers Miami
Truck accidents can get incredibly serious. It can lead to serious injuries that can last a lifetime. In addition, it causes loss of future wages, medical bills, and loss of cost. Hence, you need to make informed and correct decisions to receive fair compensation for your injuries. 
Contact us at the Law Offices of Wolf and Pravato so that our experienced team of lawyers can assist you in recovering compensation. With us, you will be working closely with a lawyer who will understand and determine the devastation of truck accidents. Reach us at (833) 704-4878 and get your free truck accident attorney consultation.
FAQs about Truck Accident Lawyers Miami

Is it worth getting a lawyer for a minor truck accident in Miami?
Yes, you should hire a lawyer who can get your case determined even if you encountered a minor truck accident in Miami. 
The truck accident injuries can seem minor at first but these can lead to severe issues if not resolved immediately. For instance, if you get hit by a truck, you might not see injuries immediately. However, you may experience some pain the next day. 
If your injuries turn severe and you drive away from the scene and fail to make a report with either the police or your insurance (or both), you will have a difficult time taking your injury to court, even if you have a medical professional on your side. Therefore, for the safe side, it is always good to have an experienced attorney by your side and get your compensation from the truck driver or company.
Who can be sued in a truck accident case?
After a truck accident with zero faults from your end, you have legal options. You might wonder who exactly you can sue for damages from your accident. While you may not need to sue anyone, you can technically sue any party who was negligent in the cause of the truck accident.
It's best to contact a truck accident attorney Miami to discuss your legal case and how you should proceed. You and your lawyer can determine who was responsible for the truck accident and whether or not you need to sue. To book a consultation with our truck accident lawyers, reach us here.
What do I do after a truck accident?
Being involved in a truck accident can leave you clueless and in a frightening situation. As these accidents are complicated, it is always best to consult with a truck accident lawyer.
If you or your loved one encounter a truck accident, here's what you need to do
Report the crash

Seek medical treatment at the earliest

Identify involvement of other parties

Exchange information with other parties

Check for witnesses

Document the accident

Contact a truck accident lawyer
Who is liable in a truck accident?
As the trucker's employer, the trucking company may bear legal responsibility for the truck drivers' actions, as well as for the safety of the trucks it owns.
In addition to a truck driver and the carrier, several other parties may be liable for a truck accident. They may include:
The manufacturer of the truck and its parts.

Vendors providing services to the carrier.

The owner of the cargo.

A local government or contractors are responsible for highway design or maintenance.
However, you cannot sue any of the above-mentioned people unless you have appropriate evidence for the same. Hence, it is good to know your options but never take them without consulting legal advice. 
Looking at your case and circumstance, a legal advisor or truck accident lawyer will determine whom to sue and how to further proceed with your claim. 
Why are trucking accidents a serious issue?
Truck accidents usually yield more serious injuries than car accidents, simply because of the size of commercial trucks. They're much heavier than passenger vehicles and take a much longer time to come to a complete stop, so the injuries associated with these accidents can be much more debilitating and severe. A more severe injury leads to more treatment, and more treatment means a higher medical bill. With these serious injuries, many people end up more stressed about paying back their bills. However, an experienced attorney can help you recover the compensation that you need to pay back your medical bills and more.