Know the Car Accident Claims in Florida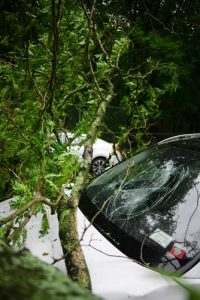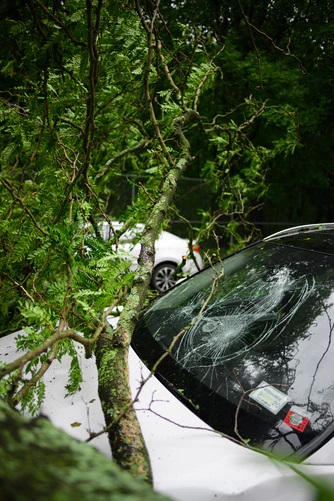 Florida is a no-fault state. No-fault insurance rules are designed to help those involved in accidents pay for reasonable and necessary damages irrespective of who was at fault for the accident. This is why Personal Injury Protection insurance–also known as PIP–and Property Damage Liability insurance–also known as PDL–of at least $10,000 each are mandatory in Florida, per the Florida Highway Safety and Motor Vehicles (FLHSMV).
The types of car accident claims that can be filed in Florida depend on the victim's damages and the details of the accident. To learn more about what type of claim you may be able to file after your car accident, please contact the Law Offices of Wolf & Pravato today at (954) 633-8270. We represent car accident victims across South Florida. A member of our team can discuss your accident, your injuries, and your legal options during your free case review.
Vehicle Accident Claims in Florida
The type of claim you can file after a car accident may depend on your damages and the extent of your injuries:
Florida Car Accident Injury Claims
If you were injured in a car accident, your first claim may be filed with your own PIP policy. You can use PIP to cover up to 80% of your accident-related medical expenses. A total of $10,000 in PIP coverage is required for obtaining a motor vehicle license in Florida. PIP can also be used to cover up to 60% of lost wages, up to your PIP maximum of $10,000.
You cannot use PIP for property damage.
Florida Car Accident Property Damage Claims
For any property damage you sustained in a car accident, you may be able to file an insurance claim with the responsible driver's PDL coverage.
Uninsured Motorist Claims
If you purchased Uninsured Motorist (UM) coverage and you were hurt by a driver who had no insurance, you may be able to file a UM claim on top of your PIP claim.
If Your Damages Exceed Your Own Coverage
If your damages exceed the limits of your own PIP coverage or the responsible party's PDL coverage, you may be able to file a personal injury lawsuit against the responsible party for your remaining damages.
In a personal injury lawsuit, the potentially recoverable damages may include:
All current and future medical bills
Lost wages
Property damage
Reduced earning capability
Pain and suffering
And more
The Steps for Filing an Insurance Claim
When filing a claim, you typically must:
Inform your insurer and your employer—if applicable for claims involving wage claims—that you were injured in an accident.
Undergo reasonable and necessary medical treatment and maintain a record of all of your treatments and expenses.
File your claim within the statutes of limitations and/or the filing deadlines required by your insurer.
Show proof of the damages, losses, and expenses you experienced.
The steps above are fairly straightforward, but determining which of potentially several insurance policies to seek compensation from first can be confusing.
To learn more about insurance types, policy limits, and how to meet the evidence and filing requirements of the policies you hold, please contact the Law Offices of Wolf & Pravato at (954) 633-8270. A member of our team Fort Lauderdale Personal Injury Lawyer can provide you with a free consultation on your case.
Florida Auto Insurance Repair Laws
Insurance claim laws for vehicle repairs are contained in Florida Statutes § 626.9743.
According to these laws, an insurer can choose to repair an insured vehicle at a specific repair shop but must restore the vehicle's physical condition and performance to its pre-accident state. Parts that are equivalent in kind and quality must be used for all repairs.
If replacing a totaled vehicle, the insurer must purchase another vehicle of comparable value and performance. If a totaled vehicle is to be replaced with cash, local market vehicle prices or online databases can be used to arrive at an estimate for the pre-accident value of the totaled vehicle.
Contact the Law Offices of Wolf & Pravato Today
If you were involved in a car accident in South Florida, the Law Offices of Wolf & Pravato may be able to help you. While you focus on recovering from your injuries, our firm may be able to handle all deadlines, communications, and paperwork in your case.
For a free case evaluation with a member of our team, call the Law Offices of Wolf & Pravato today at (954) 633-8270.
We may be able to provide you with representation on a contingency-fee-basis with no up-front payment required. In this arrangement, you are not obligated to pay us attorney fees unless and until you recover compensation via a settlement offer or court award.
We also help the victims of a car accident in the following cities: