Florida Car Accident Statistics

While some car accidents are simple to rear-end collisions or fender benders, bad car accidents can result in injuries or even fatalities. Like other states, law enforcement agencies in Florida submit accident reports, and our Fort Myers personal injury lawyer can compile Florida car accident statistics using these reports.
Statewide Car Accident Statistics Show Decreasing Injuries, Fatalities
Florida motor vehicle accidents decreased in 2018 over 2017, but only by a little more than one percent. Statewide, agencies reported there were 397,812 total accidents reported in 2018. This includes 251,970 injuries and 3,004 fatalities. This is an improvement over the previous year. According to records, there were 402,489 total traffic accidents reported in 2017. More than 254,300 people suffered injuries, and there were 3,114 deaths on Florida roads in 2017.
While this is a downward trend, there is still a significant increase in the number of traffic accidents, injuries, and deaths over just a few years ago. However, more people are on the roads and traveling to the Sunshine State. For more information contact a Fort Myers car accident lawyer.
A Closer Look at

Florida Traffic Fatalities 2019

&

Florida Traffic

Car Accident Statistics in 2018
Not all traffic accidents involve only passenger vehicles. Luckily, the number of truck and commercial vehicle accidents and the number of car versus pedestrian and car versus bicycle accidents also decreased in 2018. Unfortunately, though, there were more fatalities of pedestrians and cyclists in 2018 over the previous year.
| | | |
| --- | --- | --- |
| ACCIDENTS | 2018 | 2017 |
| Commercial Vehicle Accidents | 44,606 | 43,920 |
| Pedestrian Accidents | 9,192 | 9,424 |
| Pedestrian Deaths | 668 | 658 |
| Bicycle Accidents | 6,499 | 6,677 |
| Cyclist Deaths | 140 | 128 |
County-by-County Statistics
While many car accidents in West Palm Beach, Florida are simple fender benders, many others involve injuries and even fatalities. By understanding the Florida car accident statistics for bad car accident deaths, it may be possible to prevent future accidents. Here is a breakdown of the 2018 statistics by county in our service area:

Miami-Dade County
Miami-Dade County is the largest county in Florida. The U.S. Census Bureau estimated the population to be 2.752 million as of 2017. Law enforcement agencies in Miami-Dade County reported the following traffic accidents for 2018:
Total Crashes: 63,034
Injury Crashes: 20,704
Total Individuals Injured: 30,562
Total Traffic Fatalities: 299
Broward County
While Broward County is smaller than neighboring Miami-Dade County, with only 1.936 million residents, Broward County is more densely populated. With almost 1,445 people per square mile, people live closer together and must cross paths more in Broward County. The 2018 traffic accident statistics for Broward County, Florida, include:
Total Crashes: 40,560
Injury Crashes: 16,482
Total Individuals Injured: 24,329
Total Traffic Fatalities: 202
Palm Beach County
The U.S. Census Bureau estimates that Palm Beach County had 1.471 million residents as of 2017. Expressways I-95 and Florida's Turnpike cut through the county, in addition to U.S. 1 and SR A1A. These major roads bring a lot of traffic into the county from other areas of the state. The 2018 Florida car accident statistics for Palm Beach County include:
Total Crashes: 26,521
Injury Crashes: 10,502
Total Individuals Injured: 15,725
Total Traffic Fatalities: 166
Monroe County
Monroe County encompasses the southwest tip of the Florida mainland and the Florida Keys. It contains Key West, Key Largo, Marathon, and Islamorada. The main highway through Monroe County is U.S. 1, which runs the length of the Florida Keys.
Census Bureau estimates the county population to be 77,013 as of 2017. The 2018 Florida car accident statistics for Collier County, Florida, include:
Total Crashes: 1,566
Injury Crashes: 623
Total Individuals Injured: 931
Total Traffic Fatalities: 16
Recent Fatal Car Accidents in Florida 2019
According to the statistics of the 2019 fatal car accident, it observed that approximately 8.7 people died every day in Florida car or other vehicle accidents in 2019. Miami-Dade County reported the most 2019 fatalities in the state.
If You are a Victim of Accidents in Above County's Call Our Lawyers For Help
The Law Offices of Wolf & Pravato help many victims of accident all over Florida and help to get full compensation:
Truck accident Statistics & Information in Florida, USA
Injured in a hit and run? Statistics analyzed by the AAA Foundation found that the problem is more prominent than you may think. Uninsured motorist coverage in Florida may help cover your medical bills and other losses if you are injured by a driver who leaves the scene. For legal help, speak with an injury attorney in Florida about your accident insurance claim.
Florida Pedestrian accident statistics
Although we usually look to accident insurance claims to protect drivers and passengers injured in an accident, what's often not considered is the protection that pedestrians need. There is clearly a need.
According to the National Highway Traffic Safety Administration (NHTSA), there were 4,280 pedestrian fatalities in 2010, which made up 13 percent of all motor vehicle fatalities that year. In Florida, pedestrian fatalities made up 20 percent of the total traffic fatalities in the state in 2010.
Meanwhile, the AAA Foundation analysis mentioned earlier found that there were 1,557 hit and run fatalities in 2003. The analysis found that roughly 11 percent of accidents reported to the police involve a hit and run driver, and roughly 60 percent of hit and run fatalities are pedestrians. 
Florida Accident Insurance Claims: Uninsured Motorist Coverage and You
Florida has a big problem with pedestrian danger. In its 2011 report, Transportation for America found that the 10 most dangerous metropolitan areas for pedestrians were (in ascending order):
Orlando-Kissimmee;
Tampa-St. Petersburg;
Jacksonville; and
Miami-Fort Lauderdale-Pompano.
The good news for drivers and pedestrians who carry uninsured motorist coverage in Florida is that they may be covered in the event of a hit and run accident. Of course, there could still be other legal options available, which may discuss with an attorney.
Also Florida Ranks Top 10 for Train Accidents in The Country
According to the Miami Herald, Florida ranked sixth out of all states in terms of railroad crossing accidents. Florida is not necessarily a state known for reliance on train travel, especially outside of its tourist hotspots, and this ranking indicates that there are serious problems afoot.
If you or a loved one was involved in an accident that involved a train, inadequate safety protocols by train operators, and the company that hired those operators may be a cause. You could be eligible for compensation for any losses that you sustained in the wake of a train pedestrian accident. A Florida train accident lawyer can discuss your case with you and help you explore your options.
The State of Train Accidents in Florida
There were 462 documented accidents between trains and pedestrians in Florida between 2014 and 2018, according to a study discussed in the Miami Herald. Brightline, a private passenger rail service that operates between Miami and West Palm Beach, is particularly dangerous. It has the worst death rate per-mile of any railroad in the country, according to NPR.
NPR also reports that more than 40 people have died crossing Brightline tracks or standing in proximity to a rail crossing in just its first two years of operation in Florida. Inadequate safety measures by train operators and their employers can lead to serious injury and death.
Possible Explanations for Train-Related Injuries and Deaths
Those who allege that train companies are at fault for the outsize number of train-related deaths in Florida point to several possible explanations, including:
Some trains, such as the Brightline, travel at high speeds through densely populated regions, which is a recipe for pedestrian-train collisions.
Trains that do run through high-population regions lack adequate safety measures, such as signage indicating danger and barriers between the tracks and civilian-heavy areas.
There are too few alternatives to crossing tracks, such as civilian bridges, which lead some to take a risk in crossing the track.
The speed and weight of a train pose a tremendous danger to a person, as trains are very difficult to stop suddenly. If you have lost a loved one in a pedestrian accident with a train, you may have a case for awards with a Miami train accident attorney.
A-Train Company May Be Responsible for Your Loved One's Death
Companies who operate trains, especially those that run through dense civilian centers, have a responsibility to protect citizens from harm. Citizens also have a duty to act in a way that is not considered reckless. But, under FL § 768.81, even someone partially responsible for the injuries or death could collect compensation.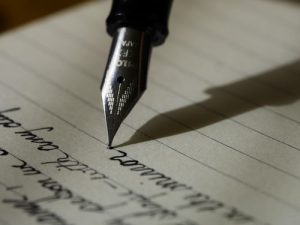 As previously mentioned, a train company may have been negligent with respect to your loved one's accident by:
Failing to install adequate barriers, namely fencing, between the train tracks and areas where civilians congregate.
Not having obvious, abundant signage that indicates there are active railroad tracks ahead, especially in areas where somebody may be more likely to walk across the tracks.
These are just a couple of the ways that a train company may make themselves liable for your loved one's accident.
The Compensation You Get From an Accident With The Help of The Experienced Lawyers
A Florida train accident lawyer will discuss your case with you at no cost and help you put together a case for compensation, which, if successful, could lead to you obtaining financial coverage for:
Medical costs

Pain and suffering

Funeral costs

Lost wages

Punitive damages
Call our team at the Law Offices of Wolf & Pravato today at (954) 633-8270 for a free consultation.
Talk Our Accident Attorney at The Law Offices of Wolf & Pravato
Every year, thousands of us become one of these statistics. We suffer injuries or lose a loved one in a car accident. If this happened to you, you do not have to go through this alone. The team from the Law Offices of Wolf & Pravato is standing by to review your car accident case. Our Fort Lauderdale personal injury lawyer can help you take legal action.
Call us today at 954-633-8270 to get started.
We also help the victims of an accident in other cities: