High Incidence of Auto Accidents in Fort Lauderdale
Fort Lauderdale has a high incidence of auto accidents. The population density, proximity to local highways, and other factors all contribute to collisions.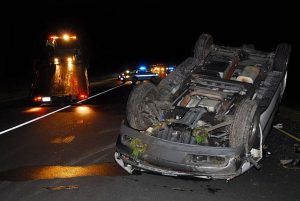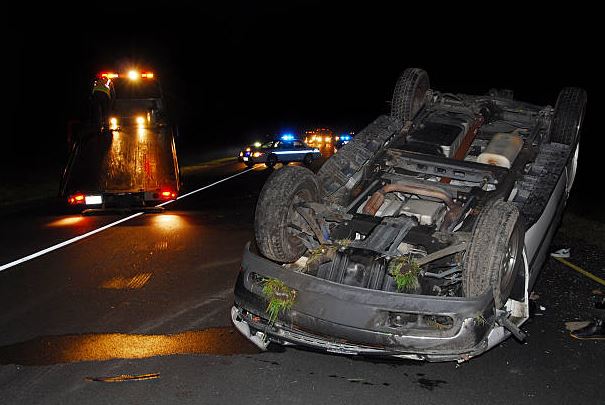 However, although Fort Lauderdale sees its fair share of auto accidents, you have legal options if you suffered harm in a collision. You can partner with an personal injury lawyer in Fort Lauderdale who can champion your rights.
Fort Lauderdale Has a High Incidence of Auto Accidents
The City of Fort Lauderdale keeps statistics on auto accidents that occur within city limits. When you review the data over time, you can see various trends.
At this time, the organization only features records from 2016 to 2019. Still, there's no denying the increase in auto accidents. Consider the following information:
2016 saw 53 fatal accidents. In 2019, that number jumped to 63 deadly collisions.
Fatal accidents involving intoxicated drivers increased by 50 percent between 2016 to 2019.
2019 saw the highest number of pedestrian fatalities. Twenty-eight pedestrians lost their lives in 2019 as opposed to 16 pedestrians in 2016.
This data suggests that more and more collisions happen each year in Fort Lauderdale. Remember: if you suffer harm in an accident, you have legal rights.
Broward County Sees Many Collisions Each Year
Per the Florida Department of Highway Safety and Motor Vehicles, in 2021:
Broward County saw the highest number of collisions in October, November, and December.
Out of the 41,376 collisions in Broward County, 23,098 resulted in serious injuries.
The Broward County Police Department investigated most of the collisions that occurred within Fort Lauderdale city limits.
What Causes Car Accidents in Fort Lauderdale?
Fort Lauderdale's population density contributes to the high incidence of auto accidents. The U.S. Census Bureau notes that between 2010 to 2020, the city's population grew by about 17,000 people.
However, other contributors to collisions include:
Intoxication. Broward County saw 14 collisions involving intoxicated drivers in 2019. Fourteen accidents may not seem like much. However, of those collisions, 10 were fatal. Intoxicated drivers have lessened response times, speed, and disobey traffic signals, each of these things put other road users at risk of grievous harm.
Distracted Driving. Distracted driving is a huge problem not only in Fort Lauderdale, but throughout the rest of the country. Cellphone use, talking to other passengers, and playing with the car's console can impede safe roadway use.
Elderly Drivers. As noted, October, November, and December bring the most auto accidents to Fort Lauderdale. Usually, during those times, "snowbirds" reside in Florida. As a result, more elderly drivers are on the road, which contributes to the likelihood of collisions. Poor vision, reduced muscle mass, and cognitive impairments affect how seniors drive.
Other contributors to auto accidents in Fort Lauderdale include speeding, disobeying traffic signals, and fatigue.
You Have Options After a Fort Lauderdale Car Accident
There is no denying that Fort Lauderdale sees many car accidents each year. However, as an injured party, you have options under the law for seeking damages.
You can file a claim with your personal injury protection (PIP) coverage to seek damages for your medical bills and other covered losses. If insurance doesn't cover your expenses, you can either file a claim with the at-fault driver's insurer or file a lawsuit.
The claims process may seem overwhelming while you're dealing with serious injuries. Yet, there's no need to worry. Our Florida personal injury law firm advocates for injured people throughout Broward County.
You Can Recover Compensation Following a Fort Lauderdale Accident
With our team's help, you can seek recovery for each accident-related loss, including:
Healthcare expenses
Lost Income, Wages, Tips, Commissions, Contracts, and Bonuses
The cost of replacing or repairing your vehicle
Emotional trauma
Funeral Expenses (if you lost a loved one)
Temporary transportation arrangements
We also work on a contingency-fee basis, so you pay nothing out of pocket for our help. We take a percentage of your settlement as payment for our legal services. This means you can contract legal aid at no financial risk or obligation today.
You Don't Have To Manage the Legal Process Alone

After suffering harm in an accident, your focus should be on healing not negotiating with insurers or gathering evidence. You have every right to hand off your case to an injury lawyer. Their goal is to resolve your case and secure the best possible outcome.
Our Fort Lauderdale car accident lawyers share that goal. To date, we've recovered more than $200 million for injured claimants and their loved ones. We look forward to meeting with your family and discussing your options.
Our Team Is Ready To Listen to Your Story Now
The Law Offices of Wolf & Pravato advocates for injured people. We pursue the best possible outcomes for injured claimants. You can schedule a no-obligation review of your injury case by calling (954) 633-8270. During our conversation, we can discuss collision rates in Fort Lauderdale, along with other aspects of your situation.