Sue for a Lost Job due to a Car Accident
Yes, you may be able to sue for a lost job due to a car accident. Generally, you can seek several forms of compensation from the liable party after a car crash—including compensation for your income losses.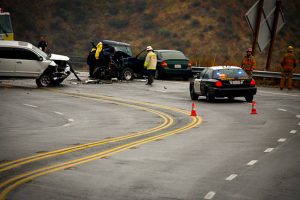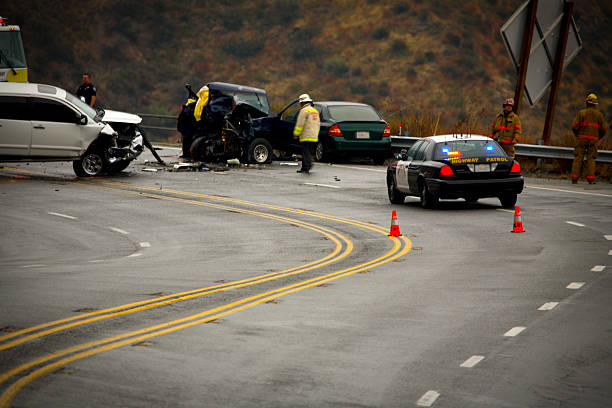 While a lawsuit may be necessary to go after the damages you deserve, you may also be able to settle your case out of court. Injury claims or lawsuits can often be complicated, but a Fort Myers personal injury attorney can help with every aspect of your legal case.
Types of Damages for a Lost Job
When people think of filing a lawsuit after a car accident, they may assume that their potential compensation will be limited to vehicle damage and coverage for medical care. However, many other types of damages could be available in your case. These damages are broken down into two main categories: financial damages and non-financial damages.
Financial Damages
Your financial losses—also called special damages—can include any costs that resulted from the accident. Here, you can include a claim for a lost job. Other examples of financial damages are:
Loss of employment: If you can no longer perform your usual work duties because of your injuries and you had to quit your job, you can seek compensation for the loss of your regular income and employment benefits.
Lost wages: In some cases, accident victims will miss short periods of work. In these cases, you can seek compensation for your total missed paychecks.
Reduced earning capacity: Your injuries could prevent you from working at your former capacity over the long term. If you expect that you will never be able to return to your former career, this too could be compensable.
Missed tips, bonuses, or opportunities for promotion: Your career losses may include other costs. If you cannot earn your normal tips, expected bonuses, or missed out on a promotion because of your injuries, this could be recoverable.
Medical expenses: Some injuries require extensive medical care, and you may need to pay for treatment well into the future. A lawsuit can seek compensation for your past, present, and anticipated expenses, such as emergency care, ambulance services, medications, physical therapy, surgeries, hospitalizations, and more.
Other out-of-pocket costs: Your settlement or award could also reflect other out-of-pocket costs, such as medical equipment or transportation expenses.
Non-Financial Damages
Some recoverable damages do not have a clear dollar value attached to them. Still, these losses—also called general damages—can seriously affect your life. Damages like these include:
Pain and Suffering: Your pain and suffering damages reflect the seriousness of your physical pain and other emotional hardships.
Reduced enjoyment of life: When your injuries substantially affect your normal routines, hobbies, and ability to enjoy life, you can seek compensation.
Post-Traumatic Stress Disorder (PTSD): Some accidents leave victims with long-lasting trauma, including flashbacks and challenges with returning to the driver's seat. If you sought treatment for PTSD, this could be compensable.
Scarring and Disfigurement: If you have permanent scars or a lasting change in your appearance, you can seek compensation.
Other types of damages may be available beyond those listed here.
Steps Involved in a Successful Personal Injury Case
If you lost a job due to a car accident, you could recover your damages through a personal injury case—but there are several important steps you should be aware of.
Here are some of the steps involved in bringing a successful case for compensation:
Gather evidence to prove liability and your Losses: You must gather a range of evidence that shows the other party caused the crash and is responsible for your losses. This evidence may include police reports, eyewitness statements, surveillance camera footage, medical records, employer statements, past paychecks, and other information.
Follow through on necessary Medical Treatments: If your job is at stake because of your injuries, it is crucial that you seek all medical care recommended by your doctor. The liable party's insurance company will often scrutinize a victim's health history to challenge the case. If you have a clear record of treatment and can show that you took steps to mitigate your damages, you have more evidence in your favor.
Consider a lawyer's help: A Fort Lauderdale car accident lawyer can tell you how much your case might be worth and prepare the strongest possible evidence for compensation. If you lost a job because of an injury, a great deal of money could be on the table—and an injury lawyer should have experience negotiating high-dollar settlements.
Your Personal Injury Case Could Be Resolved Out of Court

Keep in mind that you may not need to file a lawsuit or go to court if you bring a personal injury case against a liable driver. In many situations, a lawyer can help you seek an out-of-court settlement without having to go to trial—making the legal process more efficient for all parties involved. A personal injury attorney in Fort Lauderdale can advise you on the best possible route to take for your case.
Get a Free Case Review from the Law Offices of Wolf & Pravato
At the Law Offices of Wolf & Pravato, we are prepared to fight for what you deserve after a car accident. If you lost a job due to an auto accident, we can help you sue the other driver or seek a settlement. While we will fight aggressively for your rights, our team also offers personalized attention to each case and we are proud to serve our clients like family.  Call (954) 633-8270 today for a free case review to learn what comes next for your case.