Boynton Beach Dental Malpractice Attorney
Dentistry is a $137.7 billion industry. Dentists offer a range of services, from regular procedures like cleanings to more in-depth procedures such as root canals and tooth extractions. Sometimes, things go wrong. The results of poor dental care can be more than minor pain; it can cause long-term issues and even death.
If you sustained injuries after a Boynton Beach dental procedure and believe the dentist or another dental professional was negligent, you may be eligible to pursue a dental malpractice claim to recover your losses.
The Boynton Beach dental Malpractice lawyer team at the Law Offices of Wolf & Pravato has seen first-hand how these types of cases can impact the financial and emotional health of clients. Our Boynton Beach dental malpractice attorney team is committed to helping victims hold dental professionals responsible for their actions. Call us today at (954) 633-8270 for help from a dedicated Boynton Beach dental malpractice lawyer.
Common Types of Dental Malpractice Claims 
Like medical malpractice claims, dental malpractice claims can be complex legal proceedings. In addition to establishing that negligence occurred, victims must also prove they sustained damages.
For example, if a dentist leaves behind gauze, which results in an infection that requires hospitalization, you may have a Boynton Beach dental malpractice case.
Common examples of dental malpractice cases include:
Failure to diagnose oral disease or oral cancer, resulting in the treatment being less effective
Complications from anesthesia due to incorrect dosage or other negligent actions
Infections resulting from unsterilized equipment or incorrect procedures
Nerve damage caused by dental injections
Substandard installation of an implant, crown, or bridge
Complications caused by sinus perforation
Instruments or gauze left behind after the procedure
Are you unsure if you have a viable dental malpractice claim? Our Boynton Beach personal injury lawyer can review the details
ls of the care you received and determine if you have a viable dental malpractice case. Call us today at (954) 633-8270 to schedule your free consultation.
Damages Available in a Boynton Beach Dental Malpractice Claim 
Dental malpractice damages can vary widely based on the details of each specific case. A Boynton Beach dental malpractice lawyer can work with you to help explain the damages that might be available based on your injuries, the events that occurred, and the long-term impact of your injuries.
The damages you may be able to pursue in a dental malpractice case in Boynton Beach may include:
Dental and Medical Care Costs In Boynton Beach
In some situations, dental and medical care can quickly add up to thousands of dollars. You may be able to recover the cost of hospitalization, surgery, pain medication, and additional dental procedures to fix issues caused by negligence.
Pain and Suffering

A dental mistake can leave you with debilitating pain for weeks or even months. Additionally, some patients may experience anxiety or fear due to their experience. Pain and suffering damages may provide financial compensation.
Lost Time at Work 
If you are unable to work due to pain, additional appointments, or even hospitalization, you may be eligible to pursue compensation for your lost wages. If you are unable to return to your job, you may also recover future lost pay and employment benefits.
Wrongful Death Damages 
While deaths due to dental care complications are rare, they do occur. If your loved one succumbed to injuries caused by dental care, you might be eligible to recover losses on their behalf. Boynton Beach Wrongful death damages may include the cost of medical care, burial, and lost future income.
How the Our Boynton Beach Dental Malpractice Lawyer Can Help With Your Dental Malpractice Claim 
Our Florida dental malpractice lawyers team has seen first-hand how dental malpractice cases can impact the lives of victims. We are committed to helping victims overcome these challenges and hold dental professionals responsible for their negligence. We can: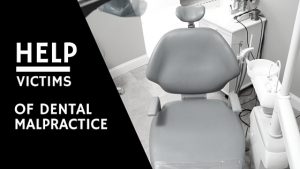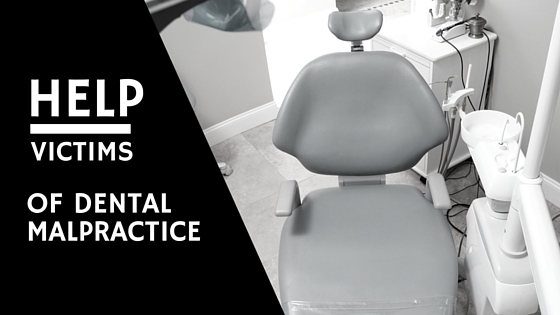 Provide a free consultation to help you understand your rights
Answer your questions and communicate clearly and promptly
Determine who is responsible for your injuries
Calculate the full extent of the damages you suffered
Pursue your losses aggressively through negotiations or in a court of law
When a dental professional makes a mistake that causes you harm, they should be held liable for their actions. Call us today for a free consultation at (954) 633-8270.
Contact a Boynton Beach Dental Malpractice Lawyers Today 
We strongly recommend working with a dedicated legal team that can fight on your behalf. If you believe a Boynton Beach dentist or other dental professional made a mistake during your care, please call us today. We are ready to fight for the compensation you deserve through a Boynton Beach dental malpractice claim. Call the Law Offices of Wolf & Pravato at (954) 633-8270 now to discuss your dental malpractice claim.