Car Accident Settlement
A critical car accident is a severely unfortunate event for the victim and their family. After dealing with the medical front of the injuries, several questions come to the mind of a car accident victim related to how much compensation they should expect to get from the accident. It is obvious to worry about it as the accident settlement can get complicated. Moreover, no one knows how to deal with the matter until they get stuck into it.
To get some clarity and to find out how much you deserve, you should take a step back and examine the whole situation calmly. In this blog, we are giving you an overview of the complete situation.
What Should You Expect in Accident Settlement?

In Florida, the average accident settlement is approx $15,000. The settlement amount increases when injuries are severe. The amount you get depends on the severity of injury and damage, legal fault, and ability of the opposite party to pay your claim.
When you get involved in a car accident, your insurance agency and other driver-related coverages are responsible for compensation for your damage and injury. If you are faulty for the accident and have collision coverage on your vehicle, the insurance company bears the amount required to fix your car. If the amount required to repair the damage of your vehicle is more than the cost of your vehicle, the insurance company considers your car as demolished and provides you some lumpsum amount as per its worth. 
When the other vehicle's driver is at fault, their insurance company compensates for your losses, damage, and suffering. 
How Much to Claim for Pain and Suffering From a Car Accident?
Ask the amount proportional to your injuries for your pain and suffering from a car accident. If you have severe injuries that you have to bear for your lifetime, ask for an amount five times the amount you paid for your medical bills and all other losses.

For minor injuries with a recovery period of a week or a month, ask for compensation for pain and suffering equal to the amount paid for your medical bills. Most car accident victims ask for pain and suffering compensation equal to 1.5 times their medical bills.

What Is the Average Amount For a No-Fault Settlement in Florida?
Florida is a no-fault state, so if an accident causes minor injuries only, the case gets resolved in a no-fault system. Accidents with severe injury and damages are referred to traditional lawsuits in courts. Some injured parties in Florida resolve their car accident injuries settlement case directly with their insurance company.
The No-fault settlement has the following rules for compensation of injury:
Sometimes the amount the company offers is less than we expect. However, it is easy to get reimbursement for the payments you made. Let's be clear – it is difficult to state a fair price for your suffering and pain.
Your No-Fault Insurance Pay –
80% of your medical bills 

60% of your lost wages

Travel compensation for travel you made to your medical appointments. 
No-fault insurance has a policy limit, generally $10,000. If there is no emergency medical condition from the car accident, the most you can get is $2,500. 
The no-fault settlement in Florida is standard payment according to the allowances for the loss and insurance policy limit. 
How Does a Car Accident Settlement Work?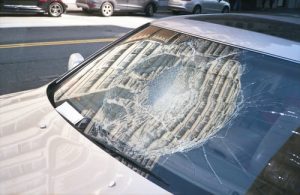 You are entitled to compensation when you are injured because of the fault of someone else. For the compensation, you need to keep a file of all your medical bills and records. 
Create a spreadsheet that includes the total bills you paid and the ones you still owe. 
Figure out if your health or car insurance company is getting payback from your settlement. If so, include this amount into the car accident injuries settlement. 
If you could not get to your work because of injuries, keep a record of your lost wages. Ask your employer to provide a salary verification statement. It helps you prove your lost wages. 
Do your research and find out what is the worth of your injuries. It is the most daunting and complicated task of the case. Values may vary from situation to situation. Talk to your Fort Lauderdale car accident attorney as they can easily determine it with their years of experience. 
Contact Law Offices of Wolf & Pravato
If you want to get a fair settlement and compensation for your damages and injuries, work with one of the most reputed Fort Myers car accident lawyers at the Law Offices of Wolf & Pravato. We study your case thoroughly and fight on your behalf.