Who Is to Blame If Poor Road Conditions Cause an Accident?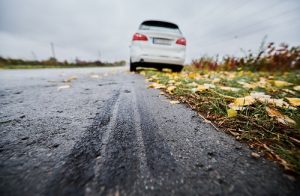 Safely and properly maintained roads are a local municipality's responsibility, which means it could be at fault if poor road conditions cause an accident. Depending on where the accident occurred, that could include the city, state, county, or township. It can be challenging to make this determination on your own.
A fort lauderdale personal injury lawyer can identify the at-fault party and build a strong financial compensation case for you. While you focus on recovering from any injuries you sustained, a legal team can focus on building the strongest possible injury case on your behalf.
How Do I Prove Poor Road Conditions Caused My Accident?
When a lawyer accepts your case, they will ask you to describe the accident, including the condition of the road where the accident occurred. Ice and snow that remain on the road can create a dangerous driving surface. Poor road conditions can also include one or more of the following:
Cracks and potholes
Damaged or missing guardrails
Faded road markings
Faulty road design
Incorrect or missing signage
Missing barriers
Shoulder drop-offs
Uncleared debris
To prove any of these conditions existed at the time of the accident, your attorney can take or request photos of the road's surface and surrounding area. They may also request road construction and maintenance records, which you might find difficult to access on your own. They can talk to other drivers who frequent the area as part of their investigation.
Can I Sue a Government or Municipal Agency for Damages?
You can pursue damages for an accident by filing an insurance claim or lawsuit against any person or entity whose negligence led to your accident. The primary difference between suing a person and suing a municipality is the time your case involves.
Government agencies are generally entitled to prompt notification of your intent to pursue damages. In addition, they can require a filing deadline that differs from the usual personal injury statute of limitations. An attorney can find this information out and advise you of the time you have.
When a car accident lawyer in your area assists you, their familiarity with state and local laws means they will understand the filing deadline and any factors that could change it. The sooner you consult a lawyer, the more time they can use to investigate your case and comply with the filing deadline.
Car Accidents Due to Road Conditions Statistics
According to the Federal Highway Administration (FHWA), between 2007 and 2016, road and weather conditions that contributed to accidents include:
Wet Pavement: 860,286 crashes
Snow and Sleet: 219,942 crashes
Icy Pavement: 156,164 crashes
Recent research from AAA cites the staggering costs of potholes. When a car hits a pothole, it can damage its tires and cause the driver to lose control. This loss of control can lead to serious accidents that result in damage to both involved cars.
What Compensation Can I Recover From the At-Fault Party?
The at-fault party in a car accident due to road conditions can be compelled to cover your post-accident expenses and losses. These can include:
Past, present, and future medical expenses
Past, present, and future lost income
Vehicle damage or destruction
Lingering impairment or disfigurement
Ongoing physical pain and suffering
Mental and emotional anxiety
The loss of a loved one in a road condition accident could mean your family can recover wrongful death damages. These include funeral and burial expenses, loss of income, and loss of consortium, companionship, and support.
How a Car Accident Attorney Can Support Your Compensation Request
Building an effective insurance case after a  Miami car accident lawyer  can be time-consuming and complicated. When the at-fault party is a government agency, your case could be even more complex. A west palm beach car accident lawyer in your area can help. They will:
Assess the value of your damages
Document the road's negligent condition
Canvass for photos and video footage
Speak with interested parties on your behalf
Complete and submit all required paperwork
Address your legal questions and concerns
Provide ongoing updates on your case
Your fort lauderdale car accident  lawyer will also negotiate a favorable monetary settlement with the at-fault party and their insurance provider. If one cannot be reached, they will represent you in court and keep fighting for the financial recovery you are entitled to receive.
Most will accept your case on a contingency fee basis, meaning you will pay nothing up front or out of your pocket. Instead, your boyton beach car accident lawyer will get to work at no cost, and you will owe no legal fees if you do not receive a financial award.
Call the Law Offices of Wolf & Pravato Today for Help With Your Car Accident Case
If you or a loved one was injured in a car accident due to poor road conditions, our team at the Law Offices of Wolf & Pravato can help you recover financial compensation. We will handle every aspect of your case, including determining who is at fault when poor or unsafe road conditions cause an accident.
Get started right away by calling our case review team at (954) 633-8270 for your free consultation today.