Who Pays for Damages That Exceed the Car Accident Policy Limits?
All Florida drivers must carry the minimum required personal injury protection (PIP) insurance. According to the Florida Department of Highway Safety and Motor Vehicles (FLHSMV), if you're in an accident, this policy should cover up to $10,000 in medical bills and a percentage of your lost income.
This money can quickly exceed your car accident policy limits, and at that point, you might feel as though you're out of options, but that may not be the case. Depending on the circumstances of your situation, you can seek additional compensation from the at-fault party or their insurance company. A car accident attorney can explore the possibilities with you.
Your Options if Your Damages Exceed Your Car Accident Policy Limits
Many people purchase the minimum required auto insurance for $10,000, but that can run out in a day or two, especially if you're seriously injured in a crash. Florida Statutes § 627.737(2) defines the serious injury threshold that would allow you to file a third-party liability claim.
Luckily, you may be able to pursue other parties to cover your losses. It could be:
The other driver: If they were speeding, driving distracted or intoxicated, failing to yield or merge properly, or running traffic signals when they hit you
The city government: If they didn't promptly warn road users about or address roadway hazards, which triggered an accident
A vehicle manufacturer: If they produced and sold defective car parts
Multiple parties: If more than one person's careless behavior contributed to the crash
You could recover additional damages from this insurance if you purchased an uninsured/underinsured motorist (UM/UIM) policy. It can be especially useful if the other driver doesn't have the means to compensate you for the harm they caused.
How to Prove the Other Party Is Responsible for Your Car Accident Damages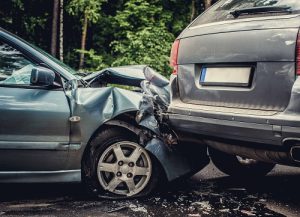 You must establish the connection between the other party's negligence and your losses in order to demand compensation. Four elements help tell that story:
Duty of care: The other party had a responsibility to act with care and follow traffic law to ensure everyone's safety.
Breach of duty: This party was negligent and failed to act within the scope of the law and given conditions.
Causation: This negligence resulted in a car accident, as well as your injuries.
Damages: You accumulated financial and intangible damages.
Your word is important, but it's not enough to convince the insurance companies and the other party's legal team that you are entitled to seek additional damages from the policyholder. With that, you must back up your claims against them using evidence. Common evidence in  fort lauderdale car accident attorney  cases includes:
Eyewitness statements
Traffic citations the other party received
Accident reconstruction
Medical bills and records
The crash report
Traffic camera footage
Photos capturing the crash scene and injuries
The more evidence you gather for your claim, the more compelled the other side will be to pay out compensation.
Damages You Can Seek When Your Car Accident Claim Exceeds Policy Limits
You could be entitled to recover an array of compensation, especially when your damages exceed your car accident policy limits. Examples of these losses include:
Past and future medical bills
Property damage costs
Pain and suffering
Mental anguish
Past and future lost income
Reduced earning capacity
Scarring and disfigurement
If you lost a loved one to their car accident injuries, you could seek awards for funeral and burial costs in a wrongful death claim or lawsuit.
How Long You Have to Pursue Damages After a Car Accident
You don't have forever to act following a car accident. Each state has its own statute of limitations or a legal deadline for filing a lawsuit. In Florida, for example, Florida Statutes § 95.11 dictates that you generally have two years to take action—whether that's for personal injury or wrongful death.
You may have more or less based on the facts of your case. In any case, if you put off filing, you risk missing the deadline altogether, which would forfeit your right to hold the liable party responsible. However, if you consult a personal injury law firm early on in your case, one of the attorneys can help you adhere to the deadline.
Explore Your Options If Your Damages Exceed the Car Accident Policy Limits With Us
If you were hurt in a Florida car accident lawyer and your damages exceed your policy, look no further than the Law Offices of Wolf & Pravato. Our team can review your case for free and determine your options. From there, one of our attorneys can collect evidence, prove the other party's negligence, and negotiate a settlement. We're even prepared to go to trial if we cannot reach an agreement.
Contact our firm today at (954) 633-8270 to get started. There are no fees unless we secure a financial recovery for you.