Who Is Liable in a Car Accident While Driving a Borrowed Vehicle?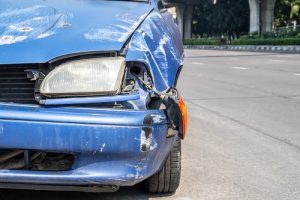 Pursuing financial compensation after a car accident is always a long and involved process. It can be even more so when trying to figure out who is liable in an accident with a borrowed vehicle. In general, if someone was driving another person's car, the company that insures the car will bear financial liability.
This situation is not cut and dried since liability can vary depending on various factors related to the driver of the borrowed car. The best way to sort out these challenging circumstances is to let a  fort myers car accident lawyer handle it for you. They can obtain a copy of the insurance policy that covers the at-fault vehicle and seek damages accordingly.
How the Parameters of the Insurance Policy Determine Liability After an Accident
Determining financial liability when the at-fault driver did not own the vehicle in question is significantly more complicated than standard car accident cases and can depend on whether
The policy was in place when the accident happened.
The driver was specifically excluded from the policy.
The vehicle was being driven without permission.
The at-fault driver was appropriately licensed.
The car owner's insurer is responsible if none of these circumstances apply. If the circumstances of the accident allow the insurance company to disclaim, a local car accident lawyer can help you pursue the at-fault driver directly.
According to Insurance Information Institute (III) research, an accident involving your car can lead to a rate increase, so lend your car to family and friends only after careful consideration.
Personal Injury Protection (PIP) Covers Many of the Accident's Immediate Costs
PIP insurance follows the individual and will cover many of the costs of the accident regardless of fault. It can be a simple and convenient way to mitigate expenses for yourself and for the occupants of the at-fault vehicle. According to the Florida Department of Highway Safety and Motor Vehicles (FLHSMV), PIP generally covers:
Up to 80% of all medical expenses up to $10,000
Damage to the other person's vehicle if you were at fault
Up to 60% of all injury-related lost wages
Funeral and burial costs if the accident resulted in a fatality
Stepping outside the bounds of PIP's parameters can be difficult. In a Miami car accident lawyer  with a borrowed vehicle, your Fort Lauderdule car accident lawyer can help you tap into PIP benefits for immediate financial relief. If your injuries, property damage, and other expenses and losses exceed PIP's limitations, they will pursue the appropriate insurer on your behalf.
Recovering Damages Beyond PIP's Limitations
If you were injured in an accident involving a borrowed car, you can recover additional damages.
While it can be hard to build your case when the car involved in the accident was borrowed, it can be accomplished. These recoverable damages may include:
Past and future medical bills
Past and future lost income
Reduced earning capacity
Property damage or destruction
Diminished property value
Disability or disfigurement
Physical pain and suffering
Mental and emotional distress
Diminished quality of life
Wrongful death damages, where applicable
If you have a  Boynton beach car accident lawyer on your side, they will explain the steps they can take to achieve a fair outcome. For example, they can document your post-accident expenses and losses and help you recover them from either the driver or the owner of the borrowed vehicle.
How Can I Recover Damages If the At-Fault Car Owner's Insurance Disclaims?
A car accident attorney in your area will explain your options for financial recovery, which can include taking the at-fault driver to court. If the insurance company refuses to cover the accident's financial aftermath, your lawyer can help you prove:
The insurance company's denial was unjust.
The insurance company acted in bad faith.
Their insurer's investigation was incomplete.
You do not have to accept a denial of monetary compensation from the insurer without a fight. Your lawyer will review your letter of denial and the evidence. If warranted, they will take your case to court, continuing to strive for fair and appropriate compensation.
Get a Free Review of Your Car Accident Case With Our Firm Now
It can be difficult to determine who is liable in an accident with a borrowed vehicle. Whether you were the vehicle owner or the injured party in this type of accident, we can help.
The Law Offices of Wolf & Pravato will fight for you at no out-of-pocket or upfront cost to you. You learn more about our services when you call us for a free consultation. Don't delay contacting us, though. Florida Statutes § 95.11 only gives us so much time to hold the other party accountable, so the sooner we hear from you, the sooner we can get started on your case. So contact us (954) 633-8270 to start a free case review.